Mastercard makes payments more accessible for blind and low vision customers with the launch of Touch Card™ in Australia
June 7, 2023 | Sydney, Australia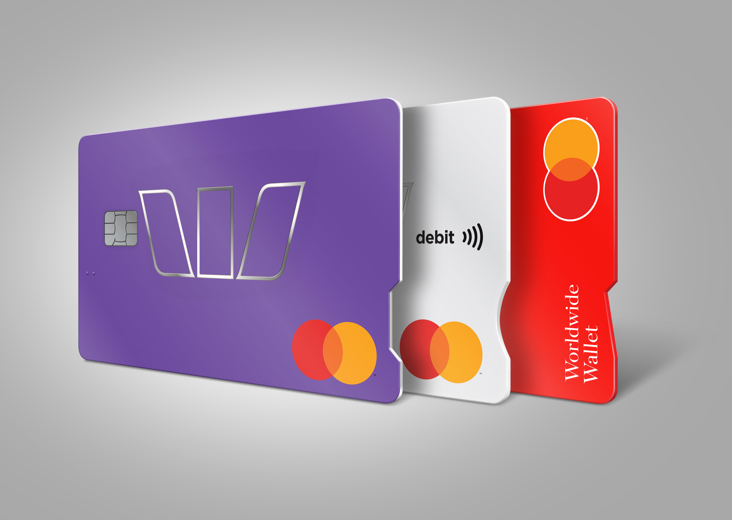 The first Australian issuer will roll out Mastercard's Touch Card design, featuring simple but distinct notches to help distinguish between cards in wallets.
Mastercard today announced that Westpac will become the first issuer of Mastercard's Touch Card™ in Australia, a card design featuring simple yet distinct notches to help blind and partially sighted people identify their credit, debit and prepaid cards.
The Touch Card™ was designed to provide a greater sense of security, inclusivity and independence to the 2.2 billion people around the world with visual impairments. In Australia, Blind Citizens Australia estimates there will be 570,000 people who are blind or vision impaired.  
As more cards move to flat designs without an embossed name and numbers, it can be difficult for people with a vision impairment to identify payment cards. The Touch Card™ allows consumers to not only correctly orient the card when making a payment or accessing an ATM, but also to know which payment card they are using.
Westpac are using Mastercard's Touch Card feature across all three variations – credit cards have a squarish notch; debit cards have a rounded notch; and prepaid cards have a triangular notch. The concept was co-designed by IDEMIA, the global leader in Augmented Identity, providing trusted solutions in the physical as well as digital space.
Mastercard's Touch Card™ has been vetted and endorsed by the Royal National Institute of Blind People (RNIB) in the U.K. and VISIONS/Services for the Blind and Visually Impaired in the U.S.
Blind Citizens Australia Chief Executive Officer, Sally Aurisch, said: "The Touch Card from Mastercard showcases the impact these small yet simple measures can have on enhancing accessibility for those who are visually impaired or blind. It is encouraging to see such innovative designs being used to make accessibility a priority."
Richard Wormald, division president, Australasia, Mastercard, said: "To have Touch Card be in the hands of Australian customers is an exciting milestone in our journey to create a more inclusive future for all. Innovation should always be driven by the impulse to include, and the Touch Card is a prime example of this, ensuring blind or partially sighted cardholders benefit from the convenience, control and security that card payments offer."         
Touch Cards underscore Mastercard's commitment globally to inclusivity and creating an economy that works for everyone, everywhere, anytime. Mastercard is excited to give banks and card issuers the ability to put this invaluable design solution at the fingertips of Australians.
The launch of Touch Card follows Mastercard's spotlight on Blind and Low Vision (BLV) tennis during the Australian Open, which saw a number of activations championing inclusivity with Mastercard ambassador Alicia Molik, and BLV tennis champions Courtney Webeck and Mick Leigh.
- END -
About Mastercard (NYSE: MA)
Mastercard is a global technology company in the payments industry. Our mission is to connect and power an inclusive, digital economy that benefits everyone, everywhere by making transactions safe, simple, smart and accessible. Using secure data and networks, partnerships and passion, our innovations and solutions help individuals, financial institutions, governments and businesses realize their greatest potential. With connections across more than 210 countries and territories, we are building a sustainable world that unlocks priceless possibilities for all.