Mastercard launches new Data & Services Hub in Malaysia to serve the Asia Pacific region
May 9, 2023 | Kuala Lumpur, Malaysia
Based in Kuala Lumpur, the Mastercard Data and Services Hub will enable businesses and governments across Asia Pacific with advanced capabilities in areas such as cybersecurity, digital transformation, and credit risk


The Hub will also provide career opportunities and upskilling for emerging talent and graduates in Malaysia and across the region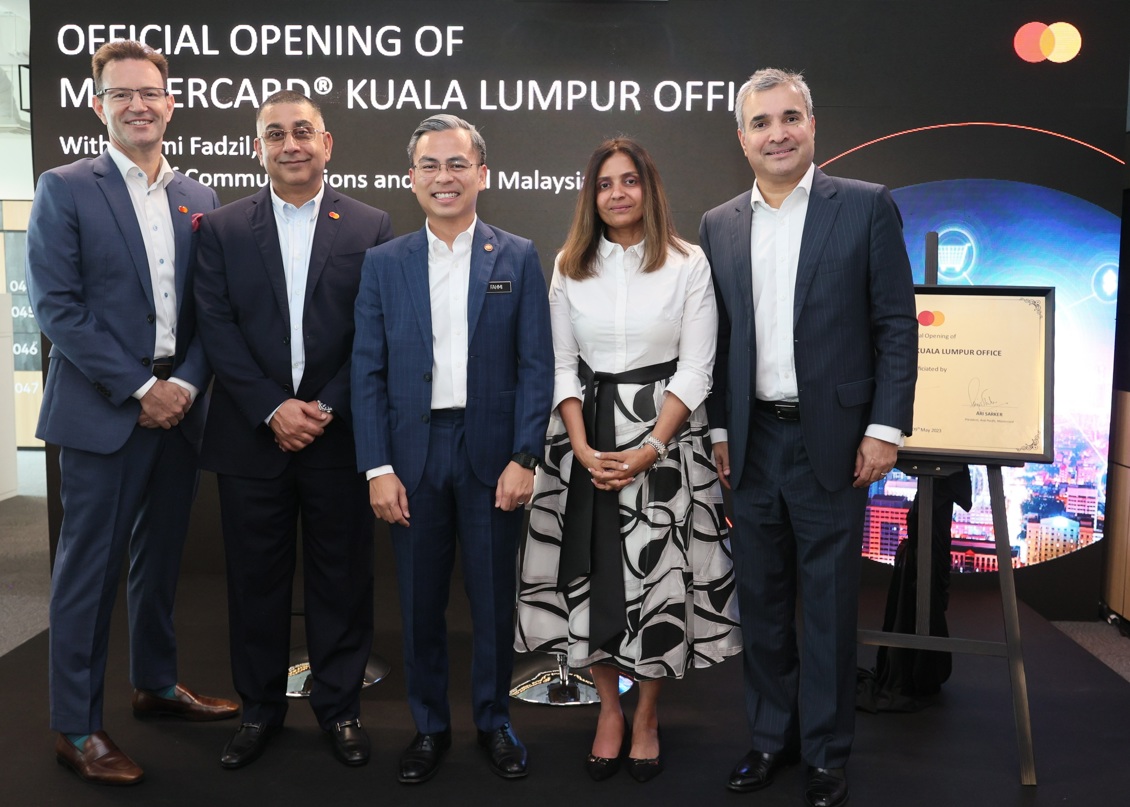 From left, Matthew Driver, executive vice president and head of Services, Asia Pacific, Mastercard; Safdar Khan, division president, Southeast Asia, Mastercard; Fahmi Fadzil, Minister of Communications and Digital, Malaysia; Beena Pothen, country manager, Malaysia & Brunei, Mastercard; Ari Sarker, president, Asia Pacific, Mastercard
Mastercard today hosted Fahmi Fadzil, Malaysia's minister of communications and digital, for the opening of its new office and launch of its Data & Services (D&S) Hub in Kuala Lumpur, which will serve clients across the Asia Pacific region with a suite of offerings beyond transactions. The hub will also nurture a talent pipeline across a range of capabilities focusing on data science, product development and payments consulting.
Mastercard's D&S experts globally work with nearly 4,000 clients in over 120 countries, drawing on Mastercard's extensive expertise, data, and technology to offer solutions that cover everything from hyper-personalized loyalty programs, to product prototyping, to end-to-end marketing solutions that span the customer journey. Mastercard D&S Hubs are  knowledge centers dedicated to this arm of the business and are located around the world; the new hub in Kuala Lumpur will build on the success of other hubs  in Asia and globally.
The hub in Kuala Lumpur will support the organization in the provision of solutions to partners in the areas of cybersecurity, credit risk, and data analytics to help local clients and those across the region to scale and enable their businesses' potential.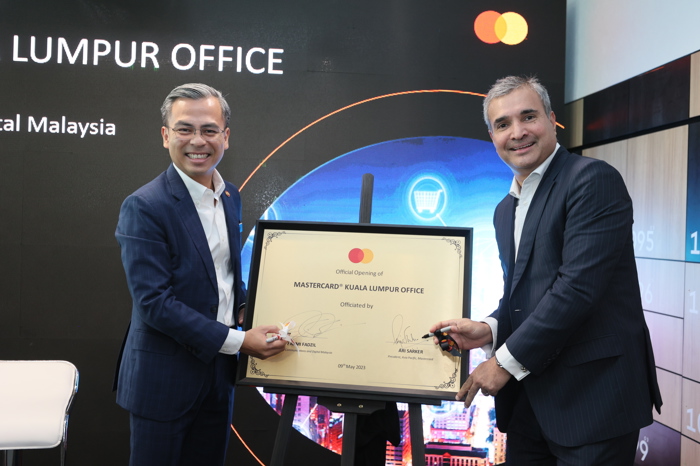 From left, Fahmi Fadzil, minister of communications and digital, Malaysia; Ari Sarker, president, Asia Pacific, Mastercard
"Malaysia is committed to becoming a leader in shaping digitalization across APAC," Fadzil said. "The launch of Mastercard's Data & Services Hub in Kuala Lumpur is a very good opportunity for us to become a more integral part of the region's digital landscape, while helping to strengthen our local talent pool in this increasingly important part of the digital economy. We look forward to building on our relationship with Mastercard to help create more mutually beneficial opportunities in the future."
The launch reflects Mastercard's commitment to bring global expertise and innovation to the APAC region as well as nurture homegrown talent to thrive in the digital economy. The new hub will become part of a growing global team that includes thousands of data scientists, engineers and consultants, and will support businesses and governments in Malaysia and APAC to make more data-driven decisions and optimize performance and profitability.
"Mastercard is passionate about offering next-generation services and value to customers – from retail and commerce, financial and non-financial institutions to governments – empowering them to solve business problems from end-to-end," said Ari Sarker, president, Asia Pacific, Mastercard. "APAC is a powerhouse of economic growth, and we're seeing many of the emerging markets across the region leapfrog some of the more conventional steps towards digitalization. This kind of rapid change demands dedicated expertise—the type of which will be offered by Mastercard's newest Data & Services Hub in Kuala Lumpur, which will support the organization in servicing clients from Southeast Asia to China, Japan, Australia and New Zealand."
The launch of the D&S Hub comes following the announcement in March of a partnership between Mastercard and Universiti Teknologi Malaysia (UTM) to build a Cyber Innovation Hub. Leveraging Mastercard's cybersecurity expertise alongside UTM's education infrastructure, the new facility will offer skills training and courses on cybersecurity related fields to students and mid-career professionals, aiming to build a cyber-ready workforce and strengthen the country's digital resilience.
Media Contacts
Khushil Vaswani, Weber Shandwick
About Mastercard (NYSE: MA)
Mastercard is a global technology company in the payments industry. Our mission is to connect and power an inclusive, digital economy that benefits everyone, everywhere by making transactions safe, simple, smart and accessible. Using secure data and networks, partnerships and passion, our innovations and solutions help individuals, financial institutions, governments and businesses realize their greatest potential. With connections across more than 210 countries and territories, we are building a sustainable world that unlocks priceless possibilities for all.