Mastercard launches digital identity pilot, exploring age verification for same-day delivery with Service NSW and Tipple
March 20, 2023 | Sydney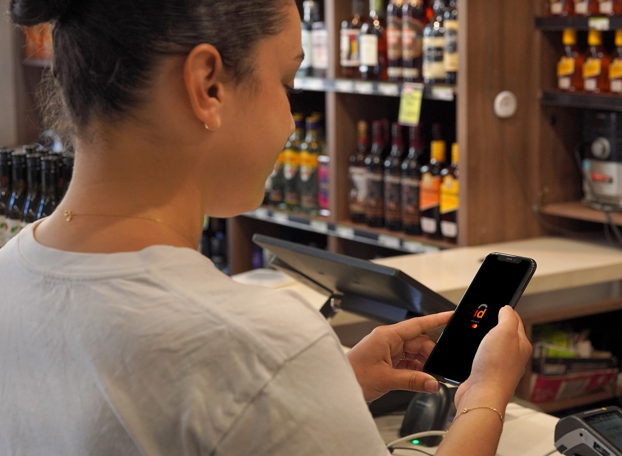 Mastercard is conducting a pilot with Service NSW and Tipple to allow consumers to verify their age securely and seamlessly in the digital and physical world. The pilot will see citizens utilize their Service NSW digital identity through Mastercard's digital identity service, ID, to verify their age when making an online liquor purchase at Tipple.
This latest pilot follows Mastercard's accreditation under the Australian Government's Trusted Digital Identity Framework (TDIF) and builds on previous pilots that explore how ID can securely connect and integrate with services from other identity providers.
Protecting consumers' information through ID ensures that businesses have a convenient, secure and smart way of minimizing security and fraud risk, instilling trust in their customer interactions without adding unnecessary friction or sacrificing a quality user experience. It can also reduce the likelihood of identity crime, which costs Australia upwards of $1.6 billion each year.
When making a purchase at Tipple, participants verify their identity by connecting to the Service NSW app which has been integrated with the Mastercard ID Network. The only information received by Tipple is a verification indicating the consumer is over 18 years of age. Consumers do not need to share their date of birth, identity document numbers, or copies of their documents. This approach ensures that only the minimum amount of information needed to complete their purchase is provided, helping to preserve the consumer's privacy while streamlining the transaction.
"In today's landscape, there needs to be a better way to provide quick and easy access to goods and services, without the hassle of sharing physical  ID documents. Mastercard is working with the public and private sectors to build a national identity ecosystem where citizens can trust that their personal information is safe and secure. Connecting with trusted, innovative platforms like Service NSW and Tipple extends the value and use of ID to more providers and partner organizations in Mastercard's network," said Richard Wormald, Division President, Australasia, Mastercard.
"For digital identity adoption to become mainstream, it is critical that the customer has a seamless experience and the confidence that the information they are sharing with the provider is secure. By partnering with Mastercard for Service NSW, we're providing our customers with market leading solutions from trusted providers. We are extremely excited and proud to be involved in the pilot," said Ryan Barrington, Chief Executive Officer, Tipple.
Mastercard's digital identity service was built with interoperability in mind and can connect existing identity providers with other organizations, like Service NSW, with verification facilitated by Mastercard's highly secure network.
ID enables customers to create a convenient, safe, and reusable digital identity, allowing them to share verified information quickly and securely. Using data encryption and biometric authentication to protect personal identity information keeps consumers in control of their data and reduces fraud, enabling them to choose what information to provide, to which organizations, and when. Leveraging Mastercard's global network and data privacy practices, ID offers a highly secure end-to-end solution for digitally creating, managing, and verifying identities.
Mastercard has been scaling ID in Australia since 2019, announcing partnerships with Optus, Samsung, and Microsoft. Mastercard will continue to roll out ID in other industries and verticals across Australia, helping businesses solve real-world problems, including reducing fraud and identity theft, while improving the consumer experience.
Please visit mastercard.com.au/id to learn more about Mastercard's vision for digital identity.
About Mastercard (NYSE: MA)
Mastercard is a global technology company in the payments industry. Our mission is to connect and power an inclusive, digital economy that benefits everyone, everywhere by making transactions safe, simple, smart and accessible. Using secure data and networks, partnerships and passion, our innovations and solutions help individuals, financial institutions, governments and businesses realize their greatest potential. With connections across more than 210 countries and territories, we are building a sustainable world that unlocks priceless possibilities for all.