Mastercard and partners launch new mobile payment acceptance solution to unlock the potential of women entrepreneurs in Fiji
September 27, 2023 | FIJI & AUCKLAND & SYDNEY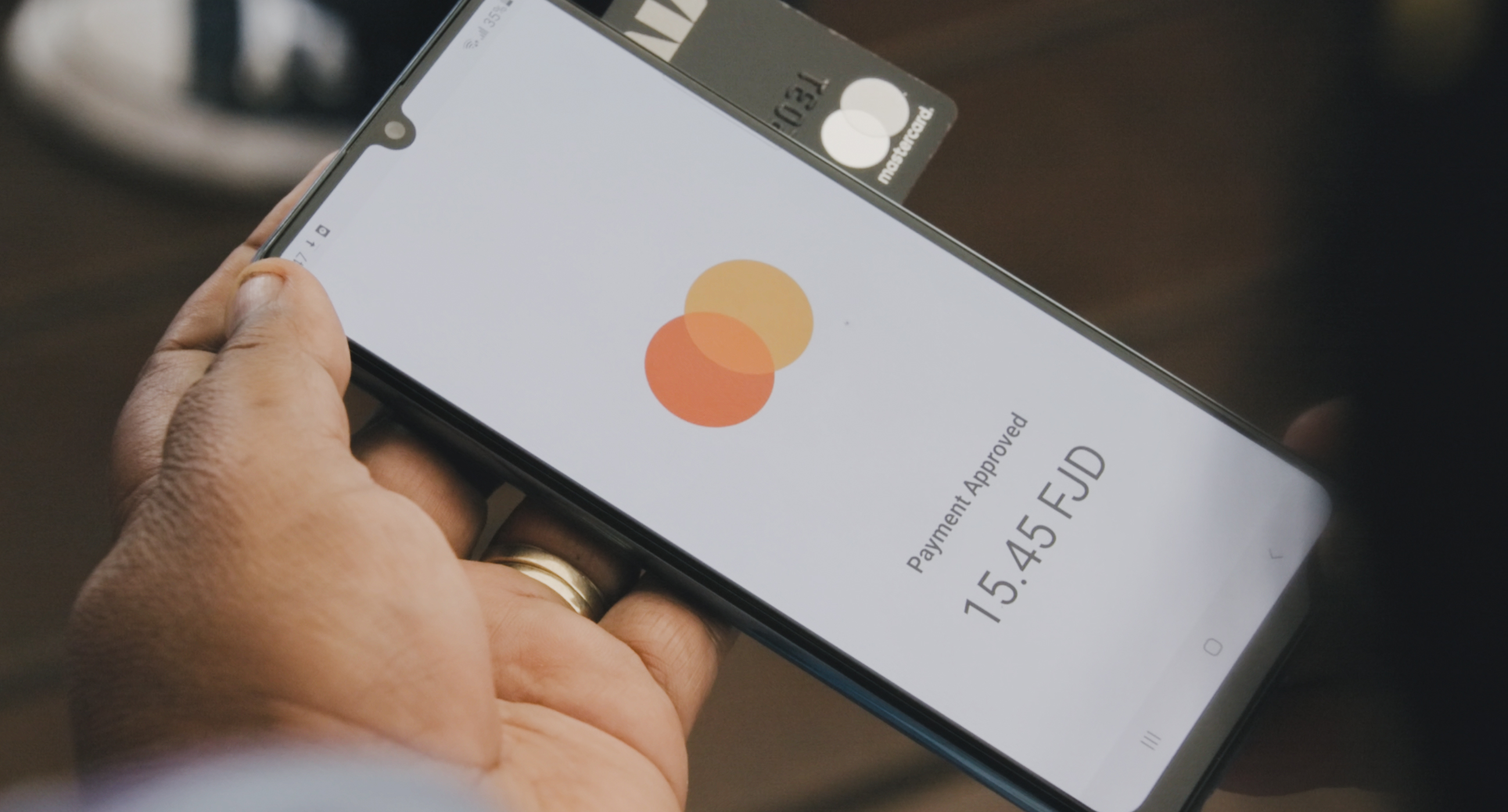 DUAPAY, developed by Fintech Pacific in partnership with Mastercard and ygap, and with support from the Australian Government, welcomes more local merchants into the digital economy.
Women-led micro and small business owners in Fiji are celebrating the launch of digital mobile payment platform DUAPAY, following a successful 12-month pilot.
Developed in collaboration with Mastercard, Fintech Pacific and international development organisation, ygap, in partnership with the Australian Department of Foreign Affairs and Trade's Business Partnerships Platform (BPP), DUAPAY is now available to small business owners who have been banking with Westpac in Fiji for the past 12 months, with increased eligibility anticipated in the coming months.
Through the solution, piloted in 2022 with a small group of Fijian women entrepreneurs trading at the Suva and Nadi markets, business owners will be able to accept card and digital payments easily and securely on their mobile devices, bringing more people into the digital economy and opening new opportunities with tourist trade.
Joana Kabakoro-Smith, chief operations officer, Fintech Pacific said, "The Pacific region is an evolving market, primarily characterised by an untapped potential among underbanked and marginalised consumers. In response, our mission was to extend our reach to women entrepreneurs in Fiji, with the aim of enhancing their financial capacity. We are confident that this initiative will revolutionise the landscape of e-business for women in Fiji."
Talei Goater, Pacific Islands regional manager, ygap said, "This locally led, holistic and innovative partnership champions inclusion for women vendors who traditionally face more barriers in business. We've provided workshops and scenarios with this pilot group of women so that they are ready and equipped to use DUAPAY. Women are empowered to grow their income, increase their financial security, support their families and help their communities. It's been incredible to witness."
Australian High Commission Counsellor Andrew Shepherd said, "The Australian Government is pleased to support this initiative, which will place control of women's income and assets in the hands of women. The payment platform will help women to save and grow their operations, and long term, the initiative has the potential to create an impact for all informal market vendors in Fiji. DUAPAY will also increase financial literacy and provide more opportunities to grow business, assets and status."
According to an assessment by the Women's Finance Exchange, women-owned Micro Small and Medium Enterprises (MSMEs) in Fiji make up 19 percent of MSMEs and face an unmet credit demand of about AUD 250 million.
Ruth Riviere, country manager, New Zealand and Pacific Islands, Mastercard said, "Mastercard is working to address the 30 percent of the Fijian population that is underserved in the financial services sector. This is being achieved through partnerships with like-minded organisations, like those that have been forged to create DUAPAY. This new payment solution creates more opportunity, and increases financial inclusion, sustainability, and independence. We are excited about the opportunities innovations like this will bring for women entrepreneurs across Fiji and the rest of the Pacific," Riviere concluded.
To register interest in the DUAPAY solution, small business owners should go to www.dua.me and complete the online form.
For more information on how Mastercard and its partners are driving financial inclusion around the world, visit https://www.mastercardcenter.org/.
- ENDS -
Notes:
Fintech Pacific is responsible for the design and development of the core product application of financial services as well as ongoing customer support and application updates.
Mastercard links the secure payment platform to their global payment network.

ygap supports Fiji's women entrepreneurs through community-led business and financial training that is contextualised with a human-centred design approach, and actively advocates for their adoption of the platform.

The Australian Government provides catalytic funding, gender expertise to strengthen social and commercial impacts, connection to an extensive network, support to capture and report social impact, safeguards standards and practices, national and global recognition.
Media Contacts
David Bull, One Plus One Group
About Mastercard (NYSE: MA)
Mastercard is a global technology company in the payments industry. Our mission is to connect and power an inclusive, digital economy that benefits everyone, everywhere by making transactions safe, simple, smart and accessible. Using secure data and networks, partnerships and passion, our innovations and solutions help individuals, financial institutions, governments and businesses realize their greatest potential. With connections across more than 210 countries and territories, we are building a sustainable world that unlocks priceless possibilities for all.