Immersve partners with Mastercard to deliver world first web3 payment innovation in Australia and New Zealand
February 22, 2023 | Sydney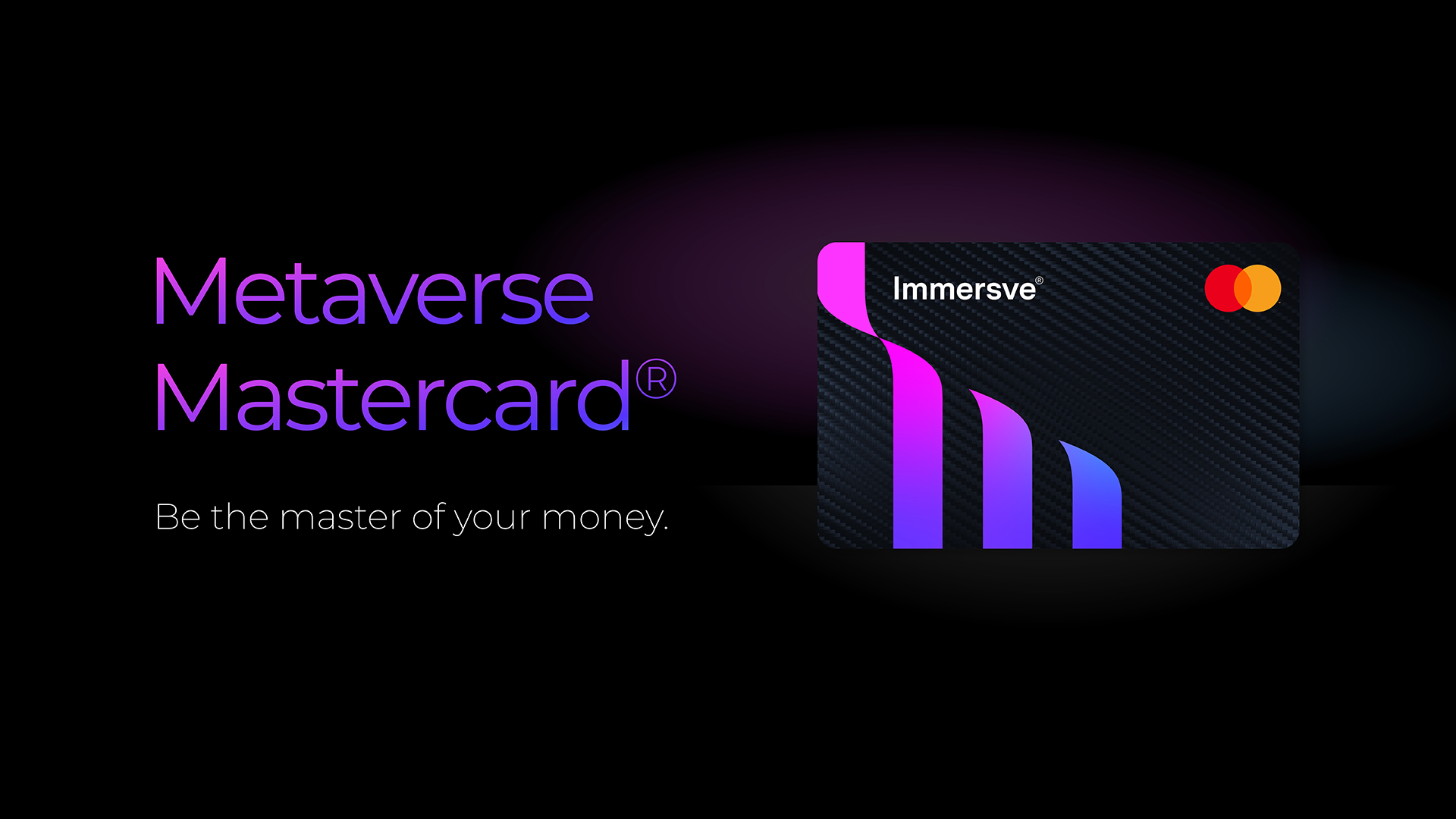 Web3 tech innovator, Immersve has partnered with Mastercard to give consumers the ability to use cryptocurrency directly from their web3 wallet to make digital, physical or even metaverse purchases, wherever Mastercard is accepted. 
In a world first, Immersve's solution does not require a user's digital assets to be held as collateral by a third party, which means users will remain in complete control of their digital currency.
Immersve uses decentralised protocols, such as smart contracts, to bridge web3 and web2 applications. This means users will retain control over their funds until they wish to purchase goods or services, as well as the convenience of being able to use their digital cash at any merchant that accepts Mastercard online.
Immersve will partner with a third-party settlement provider and their customers will use USDC for all purchases. USDC will then be converted to fiat currency and settled on Mastercard's network.
Immersve will partner with Mastercard to address KYC/AML, online fraud detection and blockchain analytics, leveraging the Mastercard Identity Services and CipherTrace solutions.
Users simply click on the Immersve button from any popular web3 digital wallet to access the functionality and have the ability to spend by signing the transaction with their private key to approve it.
"Collaborating with a well-known and trusted brand like Mastercard is a big step towards mainstream adoption of web3 wallets," says Jerome Faury, CEO at Immersve.
We love the fact that our platform supports both centralised crypto payments and decentralised experiences, to enable individuals to become the master of their money. Immersve is literally building bridges that make it possible for individuals to transact directly from their crypto wallet, anywhere Mastercard is accepted online. We want to bring the best of web3's technology and values, to everyday payment experiences. But we also want to provide traditional guardrails, like the Mastercard network's consumer protections, to crypto natives transacting online."
Sandeep Malhotra, Executive Vice President, Products & Innovation in Asia Pacific, said: "In the past three years, the number of people using blockchain-based wallets doubled to more than 80 million1. Looking ahead, digital wallets are likely to become as ubiquitous as email addresses. As Web2 and Web3 increasingly converge, Mastercard remains committed to partnering with like-minded organizations like Immersve to scale and secure the blockchain ecosystem to make simple, safe cryptocurrency transactions, and even payments in the metaverse, easily accessible to billions of consumers."
For more information and early access, visit: https://immersve.com/
1 Blockchain.com  
Media Contacts
Michelle Henderson, Immersve
About Immersve
Immersve is a principle member of the Mastercard network. It's issuing as a service platform supports both centralised and decentralized payment experiences. Exchanges and dApps (e.g. web3 wallets and DeFi protocols) can easily integrate with Immersve's APIs and smart contracts to transact anywhere Mastercard is accepted. Immersve is a registered Financial Services Provider. For more information on the APIs go to docs.immersve.com
Join our wait list and Discord community for more information: https://discord.gg/HZZJjsBk
About Mastercard (NYSE: MA)
Mastercard is a global technology company in the payments industry. Our mission is to connect and power an inclusive, digital economy that benefits everyone, everywhere by making transactions safe, simple, smart and accessible. Using secure data and networks, partnerships and passion, our innovations and solutions help individuals, financial institutions, governments and businesses realize their greatest potential. With connections across more than 210 countries and territories, we are building a sustainable world that unlocks priceless possibilities for all.