Mastercard Appoints Julie Nestor to Lead Integrated Marketing and Communications in Asia Pacific
April 7, 2022 | Singapore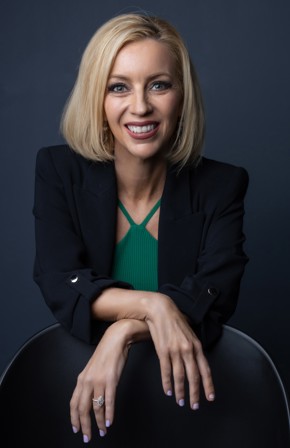 Julie's diverse marketing background across the Asia Pacific region includes 13 years in the payments sector with American Express in Australia and Hong Kong SAR
Mastercard today announced the appointment of Julie Nestor as Senior Vice President, Head of Marketing & Communications, Asia Pacific, based out of Singapore. Julie will lead Mastercard's integrated marketing and communications (IMC) team, which plays a critical role in building and maintaining corporate reputation, as well as bringing Mastercard's promise to life for banks, fintechs, governments, merchants, consumers and other stakeholders. She will also focus on deepening consumer engagement through Priceless – the company's long-standing marketing platform.
"I am delighted and thrilled to return to the payments technology space which has stayed close to my heart for so many years," said Julie. "Mastercard is a hugely powerful organization, while Priceless is an iconic marketing platform – people around the world know what it stands for and what it means."
Sydney-born Julie has 25 years of marketing experience across the financial services, technology and hospitality industries, including 13 years at American Express in Australia and Hong Kong. Most recently, she was Chief Marketing & Experience Design Officer, Asia, at Manulife Asia Pacific, responsible for marketing, brand, digital and customer experience, customer insights, product design, data analytics, digital strategy and communications.
Julie will report jointly to Ari Sarker, President, Asia Pacific, and Raja Rajamannar, Chief Marketing & Communications Officer and President, Healthcare. She will also become a member of the Asia Pacific Leadership Team and the Global Marketing & Communications Leadership Team.
"Leading Mastercard's world-class marketing and communications team requires a unique blend of industry mastery, business acumen and managerial skills," said Sarker. "Julie not only has these in spades but she also brings with her immensely diverse, yet incredibly relevant experience across a range of adjacent industries that are critically important for Mastercard's business. Combined with her long track record of leading highly engaged, inclusive and high performance teams, she is an ideal fit for the role and we couldn't be more delighted to have her onboard."
Julie added: "I am excited to get on board and get involved. I love working in Asia Pacific, know the markets well, and understand the operating model. Coming into Mastercard, I look forward to bringing all I have learned across financial services, technology, e-commerce and hospitality to deepen engagement with customers and partners, and to build incredible experiences for consumers."
Julie takes over from Rustom Dastoor who has relocated back to New York as Executive Vice President, North America Marketing & Communications, following four successful years in the role.
###
About Mastercard (NYSE: MA), www.mastercard.com 
Mastercard is a global technology company in the payments industry. Our mission is to connect and power an inclusive, digital economy that benefits everyone, everywhere by making transactions safe, simple, smart and accessible. Using secure data and networks, partnerships and passion, our innovations and solutions help individuals, financial institutions, governments and businesses realize their greatest potential. Our decency quotient, or DQ, drives our culture and everything we do inside and outside of our company. With connections across more than 210 countries and territories, we are building a sustainable world that unlocks priceless possibilities for all.
Mastercard Communications Contact
Sarah Guldin, +65 6390 6199
Sarah.Guldin@mastercard.com
Agency Communications Contact
Stephanie Mazinyi, +852 2501 7901
smazinyi@golin.com