Mastercard Academy: 'The Entrepreneur's Odyssey' Educational Platform to help SME owners grow a resilient business venture
January 27, 2022 | Singapore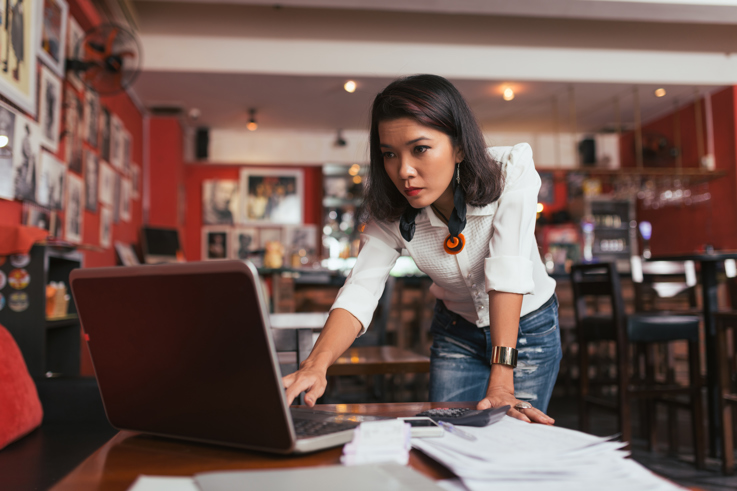 Online playbook hosts free-to-access learning modules that bring SME owners and leaders face-to-face with renowned academics from Harvard, INSEAD, Wharton and the Christiansen Institute of Innovation
Seasoned entrepreneurs, investors and Mastercard thought leaders comprise additional faculty to teach both the theory and practice of small business success
From urban kiosks and rural farmers to fashion stores, service providers and entrepreneurs in countless other sectors, the small business segment in the Asia Pacific region has faced unprecedented changes in the wake of the COVID-19 pandemic, further fueled by the rapid acceleration of digital transformation and e-commerce. To support small and medium-sized enterprises (SMEs) in navigating this journey, Mastercard Academy has launched 'The Entrepreneur's Odyssey' – a first-of-its kind digital education platform that brings together a range of world-class academic and business resources to help small businesses learn and thrive.
Last year, soon after the world went into lockdown, Mastercard announced a $250 million commitment over five years to support SMEs with digital tools and training during the pandemic. Now with the launch of 'The Entrepreneur's Odyssey', Mastercard will further empower small businesses with data insights and knowledge to more efficiently and securely run their enterprises.
With a click-to-watch process on Mastercard Academy, the Entrepreneur's Odyssey platform has direct links to recorded videos that will bring participants face-to-face with professors from Harvard, INSEAD, Wharton and the Christiansen Institute of Innovation, alongside an expert Mastercard faculty.
"Small businesses are the backbone of local communities and an engine for the global economy. Because of this, it's never been more important to ensure that entrepreneurs and small business owners have access to educational resources, insights, tools and solutions to recover from the impacts of the pandemic and truly thrive. The Entrepreneur's Odyssey is the latest in our Mastercard efforts to deliver on the needs of these critical businesses so they can design, launch, manage and grow their ventures," said Michael Froman, Vice Chairman and President, Strategic Growth for Mastercard.
"Every small business owner and startup entrepreneur, particularly those with growth ambitions, should join The Entrepreneur's Odyssey by Mastercard, a highly compelling online educational program. Particularly now that digital presence and operations are even more essential than in the past, The Entrepreneur's Odyssey will help startup and SME owners upgrade their practices to use new tools to address rapidly changing customer expectations. The Entrepreneur's Odyssey provides highly relevant entrepreneurship and management principles, and practical tools that anyone can apply to their businesses successfully," said Professor Daniel Isenberg, CEO of Entrepreneurship Policy Advisors and former professor, Harvard Business School.
'The Entrepreneur's Odyssey' is a mobile and tablet-friendly, self-paced curriculum that includes online lessons* across 21 modules with a total of 28 videos of approximately 20-30 minutes each. Following a five-pathway approach, the resources are free to watch and open to all aspiring and established entrepreneurs with no limit on number of viewers. The platform will also be offered to government partners.
The five pathways include:
Design – This pathway and the next are aimed at aspiring entrepreneurs for whom the building blocks of every great business starts with an idea and a job to be done. In this pathway, Efosa Ejomo from the Christiansen Institute of Innovation discusses why any entrepreneur's business model should seek to address a struggle. The segment also includes how to design a customer experience, taught by a Mastercard executive.
Launch – This pathway addresses what it takes to turn one's business plan into a business venture. Professor David Bell from Wharton Business School discusses pricing and value creation as well as how to win in a digital economy, while a Mastercard expert gives his top tips and tricks from a digital Sherpa.
Manage – The Manage and Grow pathways are for established entrepreneurs to discover the technology, skills and techniques to help them run their business like a professional. In this pathway, Professor Daniel Isenberg (formerly of Harvard Business School) discusses the importance of building a resilient mindset while another Mastercard expert shares insights on how to build a social media marketing campaign.
Grow – Professor Isenberg explains why a growth mindset is critical to success no matter what stage of the entrepreneurial journey one is in. He presents his 3C Scale Up Model: Customers, Capacity and Cash, and offers practical advice for each of the Cs.
Community – The final pathway in the curriculum shares tools, case studies, resources and access to fellow entrepreneurs. Marla Blow, founder of FS Card and experienced venture capital fundraiser, discusses the Entrepreneur's North Star.
The small business segment worldwide is diverse and vast, representing the majority of businesses in local economies. This means SMEs have a significant impact on employment, growth and GDP, with the potential to make a genuine difference in terms of equality, inclusion and community wellbeing.
The Entrepreneur's Odyssey is a progression of similar SME-related programs that Mastercard has developed in the past such as The Mastercard Trust Center  which provides SME owners with links to curated education, resources and tools from trusted external sources to help them defend their business against cyberattacks. The Digital Acceleration for Small Businesses Center also helps small businesses open their digital doors get SMEs online, protect their business, and ensure they have the right tools to digitally transform.
###
Notes to the Editor:
'The Entrepreneur's Odyssey' interactive playbook lessons are as follows:
The Entrepreneur's Mindset

Evaluating Market Creating Innovations

Understanding the Job to be Done

Customer Experience Strategies for Success

Value Creation

Pricing Strategies

Winning in the Digital Economy, Part 1 & 2

Tips and Tricks from a Digital Sherpa

Building a Resilient Business

Securing your Small Business Part 1 & 2

Social Media Marketing for Small Business

Technology Adoption in the Last Mile

The Scale Up Business Model

Scaling Customers

Scaling Capacity

Scaling Cash

The Entrepreneur's North Star

Enabling Gig Workers in a Digital Economy

The Power of Working Capital

My Start-up Story

Open Your Digital Doors With Mastercard
Mastercard Academy provides high-quality educational services in the payment systems industry to Mastercard customers and partners that helps them operate in the most efficient way and apply the learnings in order to increase profitability. Mastercard Academy provides an ample variety of seminars geared towards providing knowledge and expertise in Mastercard products and services as well as in its leading-edge technology, in a modern, interactive, and convenient way. Mastercard Academy AP training solutions are delivered through three unique platforms: Face-to-Face Courses; Customised Training Sessions and Online Courses (via Academy On the Web).
About Mastercard (NYSE: MA), www.mastercard.com 
Mastercard is a global technology company in the payments industry. Our mission is to connect and power an inclusive, digital economy that benefits everyone, everywhere by making transactions safe, simple, smart and accessible. Using secure data and networks, partnerships and passion, our innovations and solutions help individuals, financial institutions, governments and businesses realize their greatest potential. Our decency quotient, or DQ, drives our culture and everything we do inside and outside of our company. With connections across more than 210 countries and territories, we are building a sustainable world that unlocks priceless possibilities for all.
Mastercard Communications Contact
Sarah Guldin, +65 6390 6199
Sarah.Guldin@mastercard.com