Mastercard and partner Xiaomi, the world's No.1 wearable band brand, unveiled an updated version of its Mi Smart Band 6
September 20, 2021 | Europe
Mastercard and partner Xiaomi, the world's No.1 wearable band brand1, unveiled an updated version of its Mi Smart Band 6, which spotlights the enablement of contactless payment. The new device now offers a fast, secure, and convenient way to pay for any number of purchases. The collaboration has been rolled out across 19 countries in Europe with plans to expand over the next few months.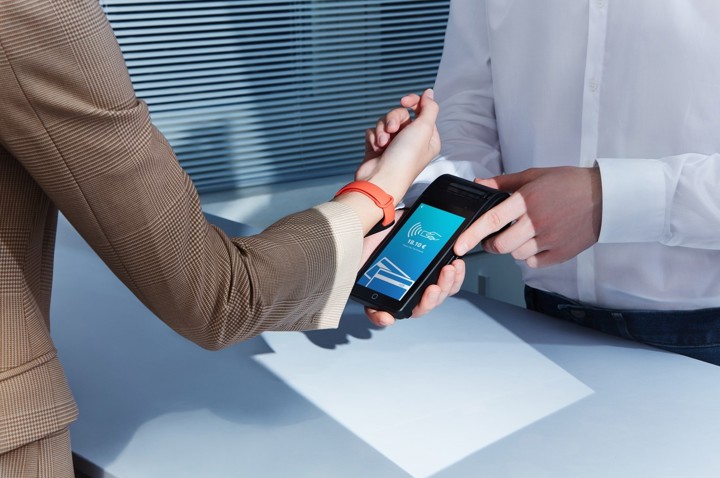 "We believe wearables are important to the payment ecosystem. We are seeing a rise from the use of plastic payments to mobile, including wearables. With technology and innovation playing a central role, we've seen more devices enabled for payment enter the market. In addition to the contactless feature, they will have capabilities such as providing new ways to communicate, disrupting the enterprise, and enhancing our digital-physical interactions," said Valerie Nowak, Executive Vice President, Product & Innovation, Europe. "We are pleased to be building on our partnership with leading wearable band brand Xiaomi."
"Of the many ways that the pandemic has changed the world, it has also pushed companies to think differently about how they deliver the increased choice and flexibility that consumers today need and expect. With its fast, secure and touch-free features, contactless technology is now the digital catalyst for a whole host of new products and experiences," said Dennis Chang, Division President, China, Mastercard. "Mastercard is honored to partner with Xiaomi in the creation of the Mi Smart Band 6, one of the world's leading wearable devices, to give consumers more options and greater convenience in how they pay and transact, monitor their health and wellness, and go about their daily activities."
1. Source: Canalys Wearable Band Analysis (Sell-in shipments), Q2 2021.
About Mastercard (NYSE: MA) www.mastercard.com 
Mastercard is a global technology company in the payments industry. Our mission is to connect and power an inclusive, digital economy that benefits everyone, everywhere by making transactions safe, simple, smart and accessible. Using secure data and networks, partnerships and passion, our innovations and solutions help individuals, financial institutions, governments and businesses realise their greatest potential. Our decency quotient, or DQ, drives our culture and everything we do inside and outside of our company. With connections across more than 210 countries and territories, we are building a sustainable world that unlocks priceless possibilities for all.
Mastercard Communications Contact
Nila Moloney
nila.moloney@mastercard.com