Mastercard Partners with Sri Lanka Tourism Promotion Bureau to Help Revive Tourism
December 21, 2020 | COLOMBO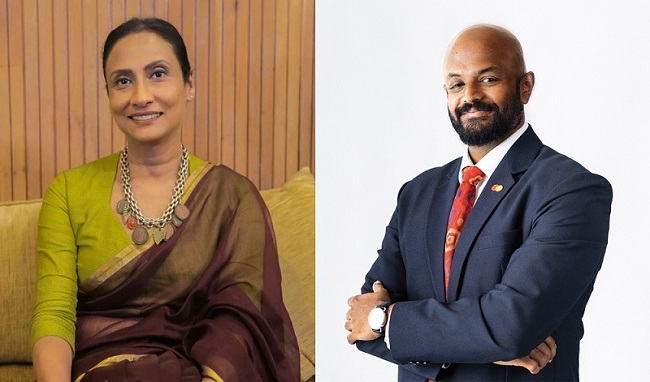 Expanding on its longstanding partnership with the Sri Lanka Tourism Promotion Bureau (SLTPB), Mastercard today announced that it has entered into an agreement with the SLTPB to offer Mastercard's Tourism Insights platform, as well as consulting services at no cost to the Government to support the revival of the island nation's tourism sector.
This is part of Mastercard's ongoing efforts to assist the Government and other stakeholders in accelerating Sri Lanka's recovery from the global health and economic crisis caused by the COVID-19 pandemic.
Offering in-depth insights across the traveler journey, Mastercard will work with the SLTPB in helping align marketing efforts and optimize spends for greater reach and higher return. This will support Sri Lanka's efforts to gain market share in international tourism, increase tourism's contribution to the economy and enhance visitor experience, thereby powering the growth of local businesses.
"The tourism sector has always been one of the key drivers of the Sri Lankan economy. However, the industry is faced with unprecedented challenges, globally, due to the COVID-19 pandemic. The SLTPB has been working closely with the Government and all other stakeholders on accelerating the sector's recovery and driving growth," said Kimarli Fernando, Chairperson, Sri Lanka Tourism Promotion Bureau. "Mastercard is one of our trusted partners and has been doing commendable work in promoting Sri Lanka as a preferred destination in several key markets. Under the new agreement, we will now have access to a wealth of insights and learnings from Mastercard. This will go a long way in helping us better understand traveler sentiment as well as spending patterns, enabling us to align our efforts accordingly."
"Building on our longstanding partnership, Mastercard is excited to extend its Tourism Insights platform as well as consultancy services to the Sri Lanka Tourism Promotion Bureau, at no cost to the Government. Gaining in-depth insights into travelers' interests and preferences as well as their spending habits will help strengthen the Bureau's ongoing efforts to revive the tourism sector. This initiative is part of Mastercard's commitment to supporting the island nation's efforts around driving post-pandemic recovery and growth," said Rajesh Mani, Country Manager, Sri Lanka & Maldives, Mastercard. "Mastercard will continue to work with the Government and other related stakeholders to leverage the power of technology and digital payments to help Sri Lanka as a country, unleash its true potential."
Analyzing anonymized data around the entire consumer travel journey, pre- to post-trip, Mastercard's Tourism Insights Platform offers a 360˚ view of the travel cycle. This will help the SLTPB gain a better understanding of visitors' plans, interests, and preferences to guide channel marketing efforts. It will also provide aggregated and anonymized spending data, paired with social sharing, perceptions, sentiments, and experiences about the market. With the data being updated monthly, decision makers can stay abreast of changing trends and preferences. Mastercard's data related service capability will help the SLTPB to identify the most valuable and desirable tourist segments, top origination markets, and key opportunities to win market share.
Mastercard will also provide SLTPB with dedicated consulting services, which will help SLTPB in gaining strategic insights and inter-alia identification of key trends as well as growth opportunities. Mastercard is also engaged with other Government entities across the globe, providing similar support to help revive tourism.
Mastercard has been actively engaging with the Sri Lanka Tourism Promotion Bureau since 2018 on promoting Sri Lanka as a preferred tourism destination across several key source markets. In January 2020, Sri Lanka became the first destination in South Asia to be added to Mastercard's Priceless Cities program, a carefully curated list of destinations that offer exclusive experiences under the Mastercard tagline of – 'that money can't buy'.
Media Contacts
Sheranga Perera, Mastercard
Sheahan Ganeshan, Agency (Mullen Lowe)