Mastercard Deepens Commitment to Myanmar; Announces Local Presence
August 25, 2020 | Yangon, Myanmar | By Barkha Patel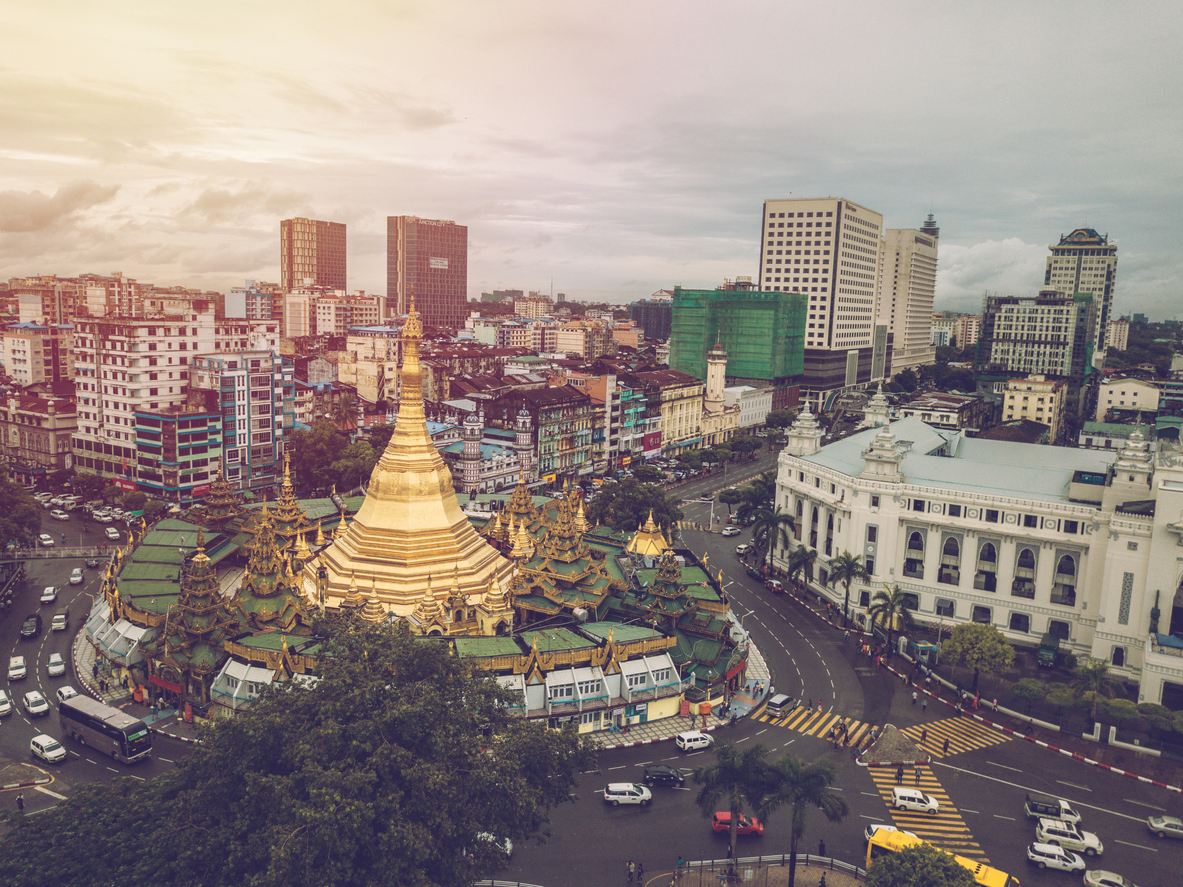 Mastercard today announced that it is deepening its commitment to Myanmar by taking steps to incorporate an entity in the country – thereby establishing a local office presence in Yangon – and to appoint a country business development manager.

Mastercard aims to support the advancement of Myanmar's digital payments ecosystem and its efforts to build a futuristic and inclusive cashless society. The establishment of the local office also underscores Mastercard's long-term commitment to advancing Myanmar's national digital agenda and reflects the company's continued confidence in the market.

Myanmar's GDP growth is expected to rebound to six percent in 2021, making it one of the fastest growing economies in the Southeast Asian region[1]. The market has successfully leapfrogged several of the usual transition steps on its way to becoming a digital economy. For example, despite less than a quarter of the country having a bank account, 80 percent of its citizens own a mobile phone[2], with many using their devices to conduct transactions and remit funds digitally[3]. The government of Myanmar has been actively leveraging these advances to lay the foundation for a modern payments' infrastructure designed to allow entrepreneurs and businesses to capitalize on opportunities across consumer, commercial and government payment flows.

"With its futuristic vision to enable sophisticated capabilities like real-time payments for its citizens and businesses, Myanmar is at a truly pivotal stage in its economic evolution.  Mastercard has a long and established history in partnering with hundreds of nations around the world on growing and scaling their payments ecosystems. Mastercard's ambition for Myanmar is no different – the organization is focused on bringing its global best practices, coupled with a deeply rooted local presence and understanding of the domestic environment, to bear, to help the country secure a digital future defined by efficiency, agility, and security," said Safdar Khan, Division President, Southeast Asia Emerging Markets, Mastercard.

"As Myanmar continues its digital transformation, it is also necessary to empower its people with the skill sets and knowledge they need to participate actively in the digital economy. Mastercard will bring to Myanmar decades of experience in technology skilling that will enable the country to accelerate human capital development. Furthermore, as part of the organization's commitment to grow the local talent pool, Mastercard is well on its way to assembling a local team which will lead the local efforts and facilitate Mastercard's objective for sustainable, domestically relevant, long-term success," he added.

Mastercard has been working for nearly a decade, with government and key stakeholders in Myanmar, to digitalize its payments environment, achieving a number of critical firsts and milestones, including:


Being the first international payments network to issue a license to a local bank (Co-Operative Bank Limited), paving the way for Mastercard cards to be issued and accepted in the country
Reducing the month-long national SME registration process to just one day by launching the MSME Webportal, an e-government web portal, in partnership with CB Bank and the Myanmar government
Issuing Myanmar's first credit card designed exclusively for women, MAB Lady's, in partnership with Myanmar Apex Bank
Partnering with Yoma Bank to digitalize and tailor products and solutions for the bank's customers, including SMEs
Curating exclusive offers for all Mastercard cardholders to enjoy until 2021 in celebration of Mastercard's 8th year in Myanmar



[1] https://www.adb.org/countries/myanmar/economy

[2] A digital growth vision for Myanmar's payment ecosystem, Mastercard

[3] The Myanmar Consumer Survey: Poised for take-off, Deloitte
Media Contacts
Myat Thiengi, Agency (ERA Myanmar)   
About Mastercard (NYSE: MA)
Mastercard is a global technology company in the payments industry. Our mission is to connect and power an inclusive, digital economy that benefits everyone, everywhere by making transactions safe, simple, smart and accessible. Using secure data and networks, partnerships and passion, our innovations and solutions help individuals, financial institutions, governments and businesses realize their greatest potential. Our decency quotient, or DQ, drives our culture and everything we do inside and outside of our company. With connections across more than 210 countries and territories, we are building a sustainable world that unlocks priceless possibilities for all.