Grab Launches Asia's First Numberless Card
December 5, 2019 | SINGAPORE | By Sarah Guldin
The GrabPay Card has no numbers on the physical card, offering users exceptional security when they transact at nearly 53 million merchants worldwide that accept Mastercard cards

Take control of your card and view your spending activity through the Grab app

Receive GrabRewards points on purchases made with the GrabPay Card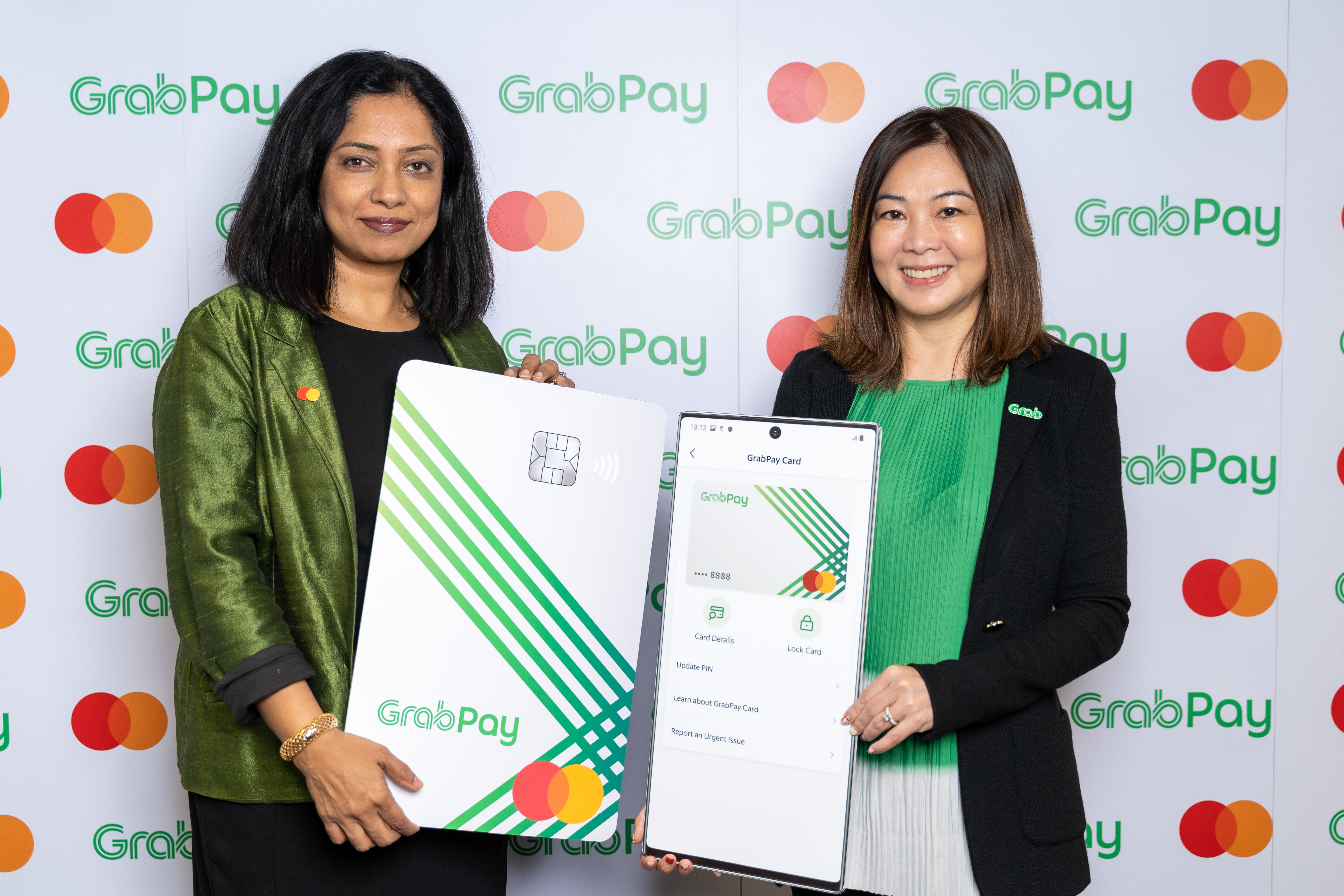 Grab, Southeast Asia's leading everyday super app today announced the launch of GrabPay Card, Asia's first numberless card that offers users unparalleled card security, access to an expanded rewards ecosystem and hassle-free Grab payments integration in order to bring cashless convenience to millions in Southeast Asia.

The digital GrabPay Card is available in Singapore starting today. Users can apply for the physical numberless card after receiving their digital card. The physical card will be rolled out in batches. The digital GrabPay Card will be launched in the Philippines in Q1 2020, with other Southeast Asian countries to follow in the first half of next year.

The GrabPay Card is a culmination of Grab's ongoing partnership with Mastercard that aims to bring financial inclusion to the millions of underbanked and unbanked in Southeast Asia. The GrabPay digital and physical card vastly expands Grab's offline and online merchant ecosystem, allowing users, regardless of whether they have a bank account, to transact securely and easily online or offline, at nearly 53 million merchants worldwide[1] that accept Mastercard cards.

Huey Tyng Ooi, Managing Director, GrabPay, said: "As the leading everyday super app in Southeast Asia, we are at an inflection point in the adoption of digital payments. The GrabPay Card, powered by Mastercard, is a continued evolution of GrabPay. We will continue to add features to the wallet and card to enable our users to enjoy simpler, more flexible digital payments experience. This partnership with Mastercard moves us toward an open payments ecosystem, allowing users to earn and redeem reward points across millions of merchants and represents an important step for GrabPay in becoming a truly Asean wallet".

Rama Sridhar, Executive Vice President, Digital & Emerging Partnerships and New Payment Flows, Asia Pacific, Mastercard, added: "This partnership significantly expands Mastercard's reach in Southeast Asia while helping Grab to rapidly scale up its global offering. As a result of this partnership, GrabPay users will be able to transact safely, securely and effortlessly with one of the first e-wallets from Southeast Asia that offers worldwide acceptance".

GrabPay Card Features

 What Can't Be Seen, Can't Be Stolen
Innovative and Secure: As Asia's first numberless card, the GrabPay Card has been designed to address major security concerns users associate with transacting both online and offline. The physical version of the card is completely numberless, front and back, thus averting the prospect of theft of personal and financial information. As an extension of the GrabPay wallet, the details of the card are stored securely within the Grab app. It also has an in-app lock card function that is PIN-protected, allowing users to instantly suspend payments for lost cards.
The GrabPay Card offers an additional layer of protection using 3DSecure technology to protect users from online fraud.
Global Acceptance, Earn GrabPay Reward Points at Millions of Merchants
More Rewards: With the GrabPay Card, Grab users can now earn GrabPay reward points for their purchases[2] at any merchant that accepts Mastercard cards or for Grab services. As part of a limited launch promotion period, the GrabPay Card will reward users with up to 10x GrabRewards points for every dollar spent. These points can be used to redeem GrabRewards offers anywhere in Southeast Asia.
More Ways to Earn: Users of the GrabPay Card can make purchases at Mastercard's nearly 53 million-strong network of merchant outlets globally, receiving competitive foreign exchange rates and earning GrabRewards points in the process. Each transaction and the related exchange rates or fees are transparently displayed in the app so users can track their overseas spend. With the card, Grab users can also use their GrabPay balance to pay for Grab services across Southeast Asia.
More Ways to Pay: Users can add their digital GrabPay Card to their Samsung Pay wallet and make offline payments by tapping their device at any contactless-enabled payments terminal, offering another level of convenience to users.
GrabPay Card Additional Benefits
Mobile protection insurance: Pay your mobile phone bill using the GrabPay Card and receive protection against accidental damage or theft for that month. Terms and conditions apply[3].
E-commerce protection: Use your GrabPay Card for online purchases and receive coverage for eligible items in the event a wrong and/or defective item is delivered, broken or there is incomplete or non-delivery of the item. Terms and conditions apply[4].
Flight delay passes: GrabPay Card users can register up to two flights each calendar year which gives users complimentary access to over 1000 airport lounges in more than 100 countries for registered flights that are delayed for at least two hours. Terms and conditions apply[5].
Grab users in Singapore can sign up for the card after completing a short, simple customer verification process in the Grab app. After they are verified, users can use their digital GrabPay Card, linked to their GrabPay balance in their wallet, to make purchases online, in app, or pay offline merchants using Samsung Pay. To find out more about the GrabPay Card please visit: https://www.grab.com/sg/pay/card/grabpay/

Reinventing GrabPay - the region's leading digital wallet

The GrabPay Card is an integral part of a broader GrabPay reinvention that will bring a significant interface upgrade to users. Since its launch in 2016, GrabPay has become the most popular e-wallet in Southeast Asia with monthly active users up 65 percent in the first half of the year.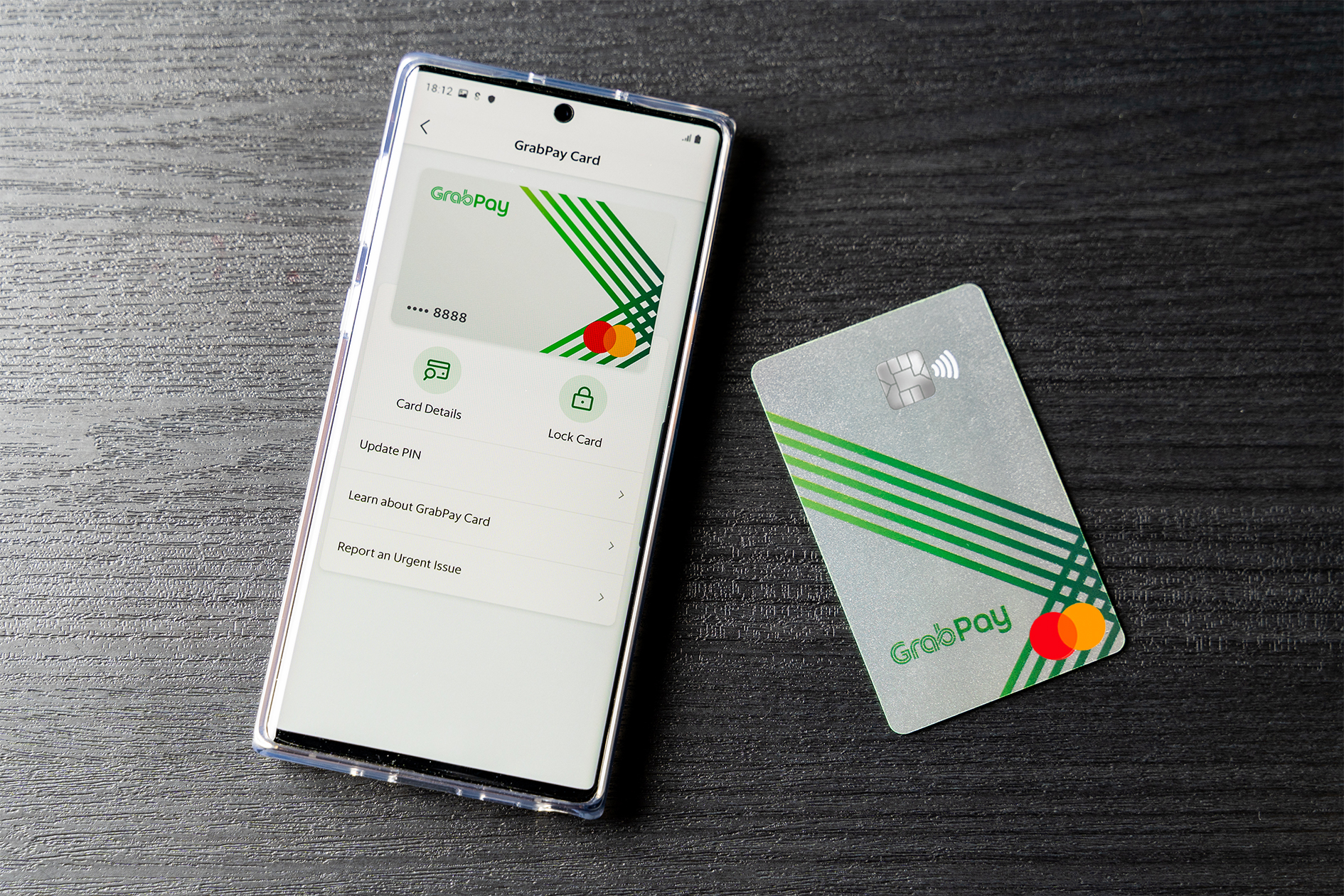 Media Contacts
Amrit Sharma, Grab Communications Contact
Celina Lim, Agency (Weber Shandwick)
About Grab
Grab is the leading super app in Southeast Asia, providing everyday services that matter most to consumers. Today, the Grab app has been downloaded onto over 166 million mobile devices, giving users access to over 9 million drivers, merchants and agents. Grab has the region's largest land transportation fleet and has completed over 3 billion rides since its founding in 2012. Grab offers the widest range of on-demand transport services in the region, in addition to food and package delivery services, digital payments and financial services across 339 cities in eight countries.
About Mastercard (NYSE: MA)
Mastercard is a global technology company in the payments industry. Our mission is to connect and power an inclusive, digital economy that benefits everyone, everywhere by making transactions safe, simple, smart and accessible. Using secure data and networks, partnerships and passion, our innovations and solutions help individuals, financial institutions, governments and businesses realize their greatest potential. With connections across more than 210 countries and territories, we are building a sustainable world that unlocks priceless possibilities for all.