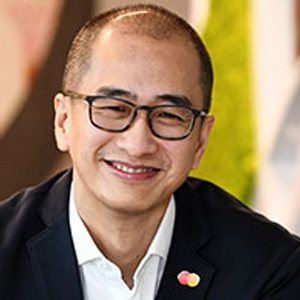 Teong Lee Chuah
General Counsel, Asia Pacific
Teong Lee Chuah is General Counsel for Asia Pacific and member of the Asia Pacific Leadership Team. In this role, he is responsible for legal, compliance, regulatory, public policy, and franchise support for the Asia Pacific region. He is also the secretary to the Asia Pacific Advisory Board.

Teong Lee joined Mastercard in 2010. Prior to his current role, Teong Lee was Senior Managing Counsel leading the legal team that provided comprehensive legal support to Asia Pacific IMK markets. Before that, he held roles as legal counsel supporting the North Asia and Middle East Africa markets.

Before joining Mastercard, Teong Lee was with IBM for approximately 5 years. During that time he held multiple roles supporting the Asia Pacific consulting business and was also the lead counsel supporting the IBM global supply chain business, based in Singapore.

Teong Lee holds a degree at law from the University of London.