Open Banking: The Power of Information in Consumers' Hands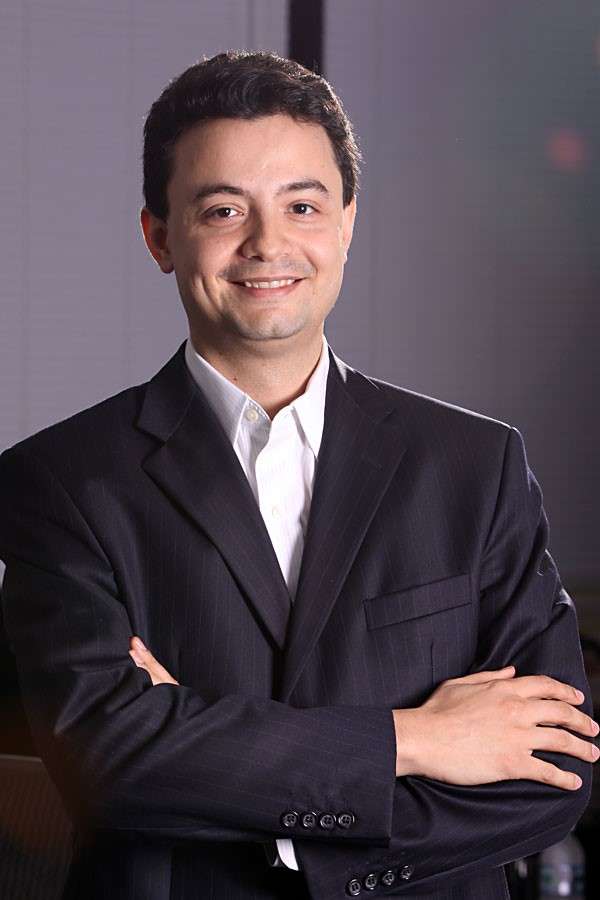 By Estanislau Bassols, Country Manager, Mastercard Brazil
In recent decades, we've seen major advancements in technology, means of communication and increased knowledge and data exchange. As a result, opportunities and experiences that were previously possible only in science fiction have become our reality. The pandemic has accelerated this shift and driven us to adopt new technology, changing the way we interact in many areas of our lives.  
During social distancing, our lives migrated to digital – although this is not necessarily new, the accelerated focus has made almost all aspects of everyday life move to the virtual world. From communication to everyday shopping, everything is in the palm of our hands. It would not take long for this change to reach banking services as well, driven – again – by COVID-19's new impositions, which made clients seek faster services that needed no contact, in addition to being (preferably) less bureaucratic. 
One of the most recent innovations was the introduction of Open Banking in Brazil – that is, the possibility of sharing consumer-permissioned financial data across institutions in a standardized manner. Through an integrated and secure platform, clients can share their data, such as their payment history and risk profile, with different financial institutions. This in turn enables institutions to offer customized products and services, tailored to each person's needs. For clients, it means access to more options and products and the ability to compare services and rates, stimulating competition in the market, and generating access to more personalized – and consequently more advantageous – offers to increasingly demanding consumers.  
Open banking innovation is likely to bring about many changes in the dynamics of the Brazilian banking industry's operations – a situation that had already been taking shape, partly thanks to the evolution of technology and partly due to the emergence of fintechs, who introduced new ways to meet clients' needs and concerns. With the competition – and also cooperation – of these startups, the banking system began adapting to businesses' dynamic needs. 
Through this process, businesses will also need to adapt. However, building the model and infrastructure required for working with Open Banking data requires an extremely high level of resources and investment. Therefore, global technology companies will be allies and facilitators of this process for other companies, in addition to presenting additional advantages: instead of making all the necessary adaptations internally, they will be able to focus their own resources on the elements that involve direct contact with their clients (application interfaces, new products, etc.), consuming already processed data – and enabling faster results and more innovative solutions. 
This is all taking place in a phased approach – in Brazil, for example, Open Banking began to be implemented in 2020 in stages (around the world, the process has been similar, with the United Kingdom being the main reference until then). And, as Open Banking initiatives and regulations are implemented and absorbed, the open data economy should gain strength, bringing a wave of change – Brazil is expected to become a reference in Open Banking, with the world's largest ecosystem. As the space evolves, Mastercard is taking a developer-centric approach to provide a unique set of technology platforms, best-in-class APIs, data connectivity and infrastructure combined with data privacy and security principles to enable all ecosystem players.  
Traditional banks and institutions – in addition to fintechs, neobanks, big-techs and other not-so-traditional players – are getting ready to participate in this new market, as Open Banking enables choice and allows for greater democratization of financial services. Open banking allows consumers and small businesses to initiate payments using any linked account, a key component of Mastercard's multi-rail strategy. Mastercard's trusted connectivity and solutions put control in the hands of individuals, empowering consumers and small businesses to draw actionable insights from their financial data, move money more easily and securely, and access capital by clearly demonstrating creditworthiness. Deeper insights and greater control help the industry to build and deliver more tailored products and services with consumers at the center.  
While we have just begun to scratch the surface of open banking innovation, Mastercard is uniquely positioned to leverage its multi-rail expertise and build a global open banking network with trust at the center. As consumer expectations, technology, and the competitive landscape evolve, Mastercard continues to enhance its open banking platform by increasing data sources, data availability and data quality, and deepening data intelligence and analytics to better serve consumers and changing needs.