Celebrating Women's Month with the Latin GRAMMYs®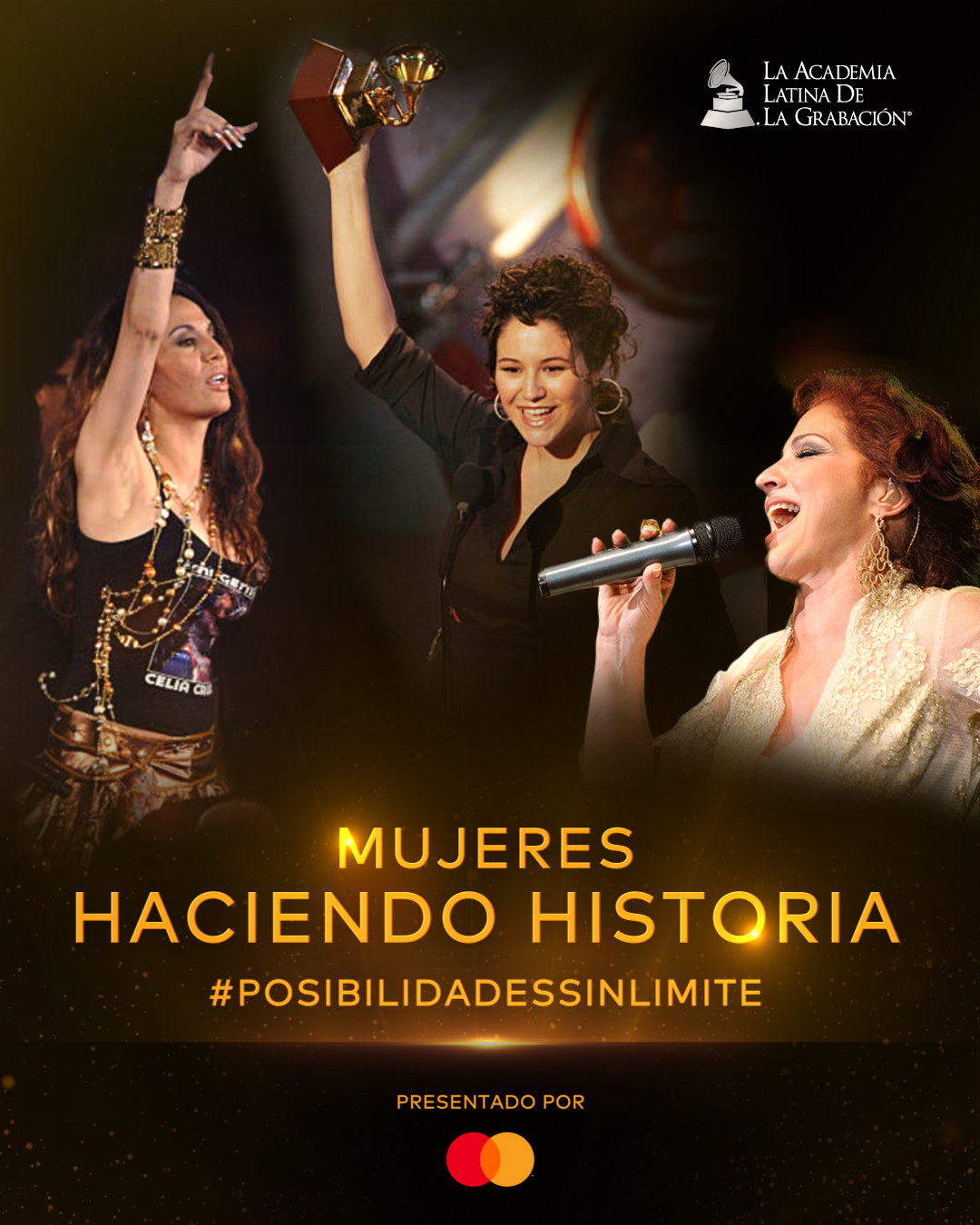 By: Davina Aryeh, Chief Business Development Officer at The Latin Recording Academy®
International Women's Day and Women's Month aim to celebrate the achievements of women and their contributions to better society.  This year's celebration feels particularly worthy after a pandemic that has tested women and their roles, specifically their status in the workforce.
Over the last several months a multitude of studies were conducted by renowned organizations like McKinsey, Oxford Economics, and the United Nations highlighting the disproportionate effects of the pandemic on women and particularly their participation in the workforce.  According to a study by McKinsey, women have accounted for nearly 56 percent of workforce exits since the start of the pandemic, despite making up just 48 percent of the workforce.  Supporting inclusivity and gender equity is more important than ever today.   By establishing a culture of inclusion in our work places and creating a more representative example of our society, we can work toward closing the "dream gap" phenomenon that limits young girls from aspiring to the same ambitions as young boys.   
Highlighting and encouraging the fundamental role and contribution that women represent in the workforce has always been a personal and professional goal of mine. As the Chief Business Development Officer at The Latin Recording Academy, I have the privilege of not only working at a mission-driven organization whose values align with my own, but also of leading a team of spectacular women at a company committed to inclusivity and gender equity within a mostly male-dominated industry. The organization and leadership have supported me in my efforts to advocate for the inclusiveness of women, and over the past five years, I have had the honor of spearheading a tent pole event for The Latin Recording Academy recognizing professional, socially conscious women who have made indelible contributions to our industry: the "Leading Ladies of Entertainment" initiative.  By celebrating and shining a spotlight on current female leaders, we aim to provide young women with examples and the confidence that fulfilling their dreams and achieving the limitless possibilities of their potential is attainable.  Proceeds from the event help us ensure we are reinvesting in this mission by granting female-specific scholarships distributed by our philanthropic arm, The Latin GRAMMY Cultural Foundation. 
One of my favorite authors, Malcom Gladwell, wrote about "connectors" as one of the human archetypes in his 2000 book "Tipping Point."  I have always felt identified with that role.  Having had a diverse cultural, religious, and multi-lingual childhood that took me to different parts of the world, I never fit into any one mold but rather found my identity in being able to connect different perspectives and experiences to bring my "worlds" together.  Socially it has been through friends, but professionally I found a niche that allows me to connect our organization to strategic partners who help us achieve our mission.  I love that in a business development role, any idea can be made a reality through the right strategic and financial partnerships.  As a non-profit organization, we rely on sponsors to help us bring our initiatives to life and finding companies whose values and goals align with ours is an exciting challenge.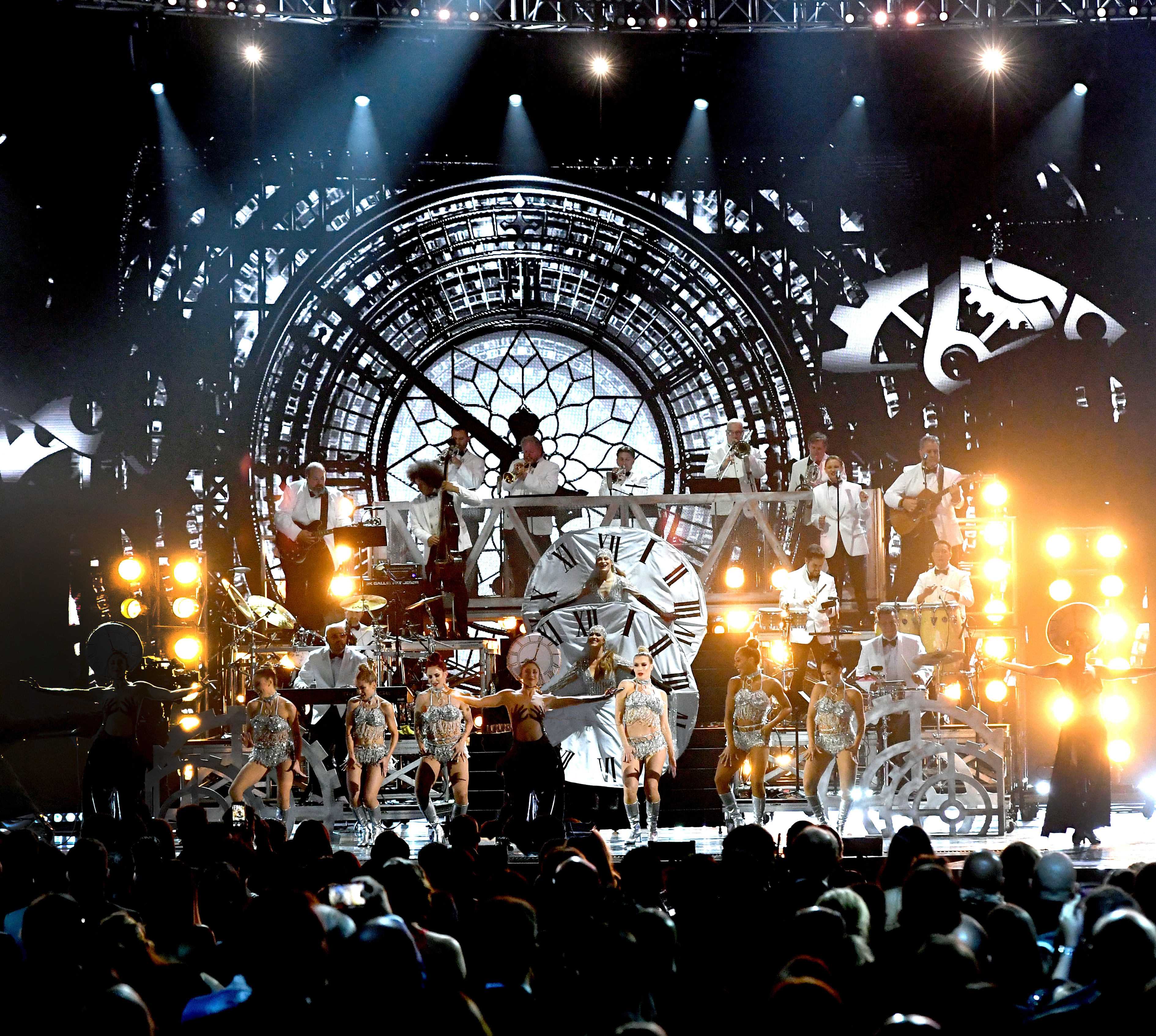 Oxford Language defines the word "synergy" as the interaction or cooperation of two or more organizations, substances, or other agents to produce a combined effect greater than the sum of their separate effects.  Those synergies with brand partners like Mastercard - who has been a long-time supporter of The Latin Recording Academy - allow us to highlight our commitment to our belief systems and to the importance of female-centric narratives. In celebration of Women's Month, we partnered with Mastercard on the launch of a powerful content series called "Women Making History at the Latin GRAMMYs" which takes a look back at the groundbreaking moments for women during The Latin Recording Academy's 20-plus-year history, highlighting how those milestones affected the ongoing journey for women's equity in the entertainment industry.
Now more than ever, it is imperative that we support women, especially working mothers, like myself, for which the pandemic has added additional responsibilities and worsened the phenomenon of "the second shift" of household and childcare duties that follow the day's work.  However, it is not all bad news.  As a working mom who worked from home even pre-pandemic, I can attest first hand that one of the key variables in addressing the retention of women in the workplace is flexibility in time management and work-from-home policies.  One of the silver linings of this pandemic is that our society, and companies in particular, adopted technology and flexibility, still maintaining high productivity levels.  This shift undoubtedly aides in avoiding the inevitable losses of professional women who are often faced with sacrificing their careers because the time demands push them to have to choose between fulfilling their work and parental responsibilities.  
I am optimistic about the future for the next generation of women and I challenge all of us to do more and help catapult this important movement in whatever ways we can – whether professionally, personally, or simply by encouraging the next generation of girls to dream bigger and achieve limitless possibilities.