PRESS RELEASE
Mastercard Releases "Rhythm of the Fans" a documentary series that explores the union of two Latin passions: music and football
MIAMI, May 29, 2023
The docuseries premieres today, ahead of the UEFA Champions League final, which will be held on June 10th at Istanbul's Atatürk Olympic Stadium.
Mastercard has sponsored the UEFA Champions League, the most prestigious club competition in European football, since 1994.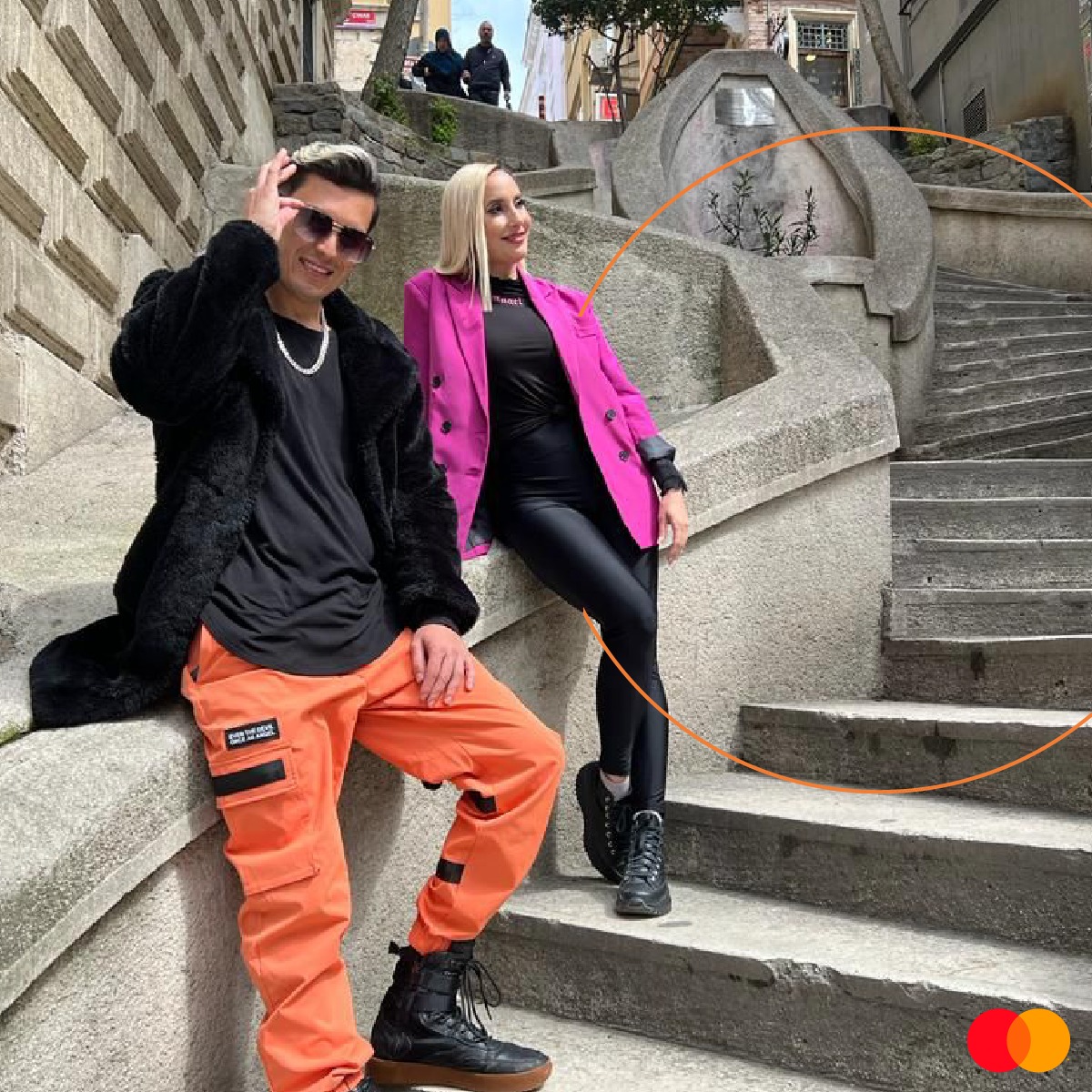 MIAMI, May 29, 2023 – Today, Mastercard announced the premier of "Rhythm of the Fans", a documentary series that invites audiences to explore the ancient city of Istanbul, Turkey, with Latin urban pop duo Domino Saints. As a tribute to the intersection of two strong Latino passions – music and football– the duo hosts a fascinating journey through the city, home of the next UEFA Champions League final.
"As part of our multi-sensory strategy and commitment to bringing people closer to their passions, there is no better moment than the UEFA Champions League final to unite two of the region's greatest passions: football and music," said Luis Araujo, vice president of consumer and experiential marketing for Mastercard Latin America and the Caribbean. "Bringing a unique energy into this new video series, our musical ambassadors, Domino Saints, use their rhythm to highlight how a city with such rich diversity enjoys football."
In the docuseries, Gigi Ojeda and David Leal explore Istanbul's unique soundscapes and the city's melting pot comprised of European and Asian cultures. The tour also illustrates how music and football are universal passions that unite people of across cultures, languages, and nationalities.
The three episodes of "Rhythm of the Fans" were created in collaboration with OneFootball, a football media platform with the largest global presence. Mastercard has a history of presenting unique programs designed to bring people closer to the excitement experienced during a UEFA Champions League final. As a sponsor of the most prestigious club competition in European football, Mastercard has partnered with UEFA Champions League since 1994 to create a series of priceless experiences for both football fans and the public.
Music and football as inspiration
As football fans, the duo Domino Saints keep this sport as a constant reference in their compositions. The creators of Rockstar, the official song of the CONMEBOL Copa América Femenina 2022, embark on a journey that reveals Istanbul as a colorful city, full of contrasts, yet united by the passion for football.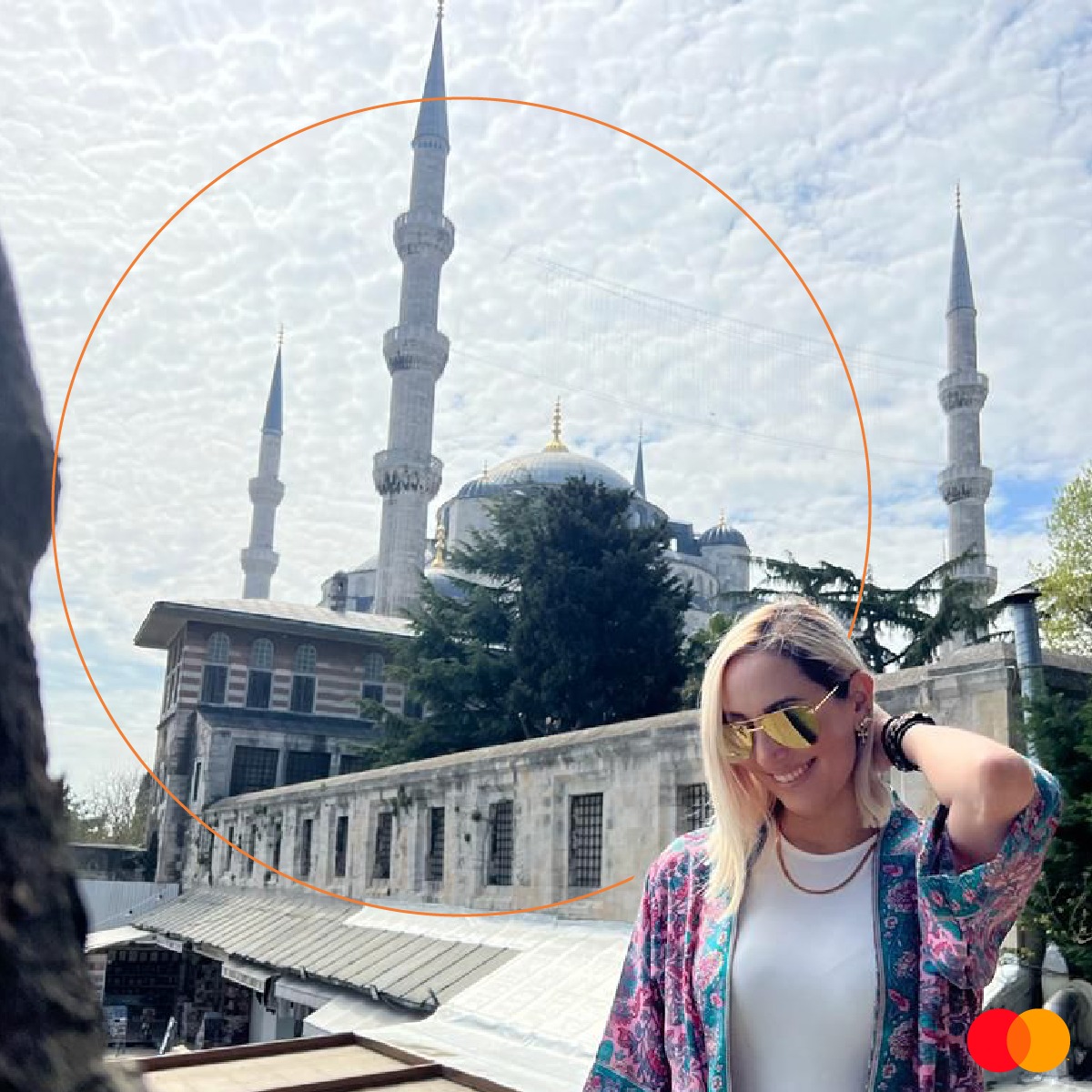 The musicians' first stop is the iconic and picturesque Taksim Square, considered to be the heart of the city and the place where football fans congregate before the most important matches.
With a charismatic Istanbul taxi driver as their guide, the Domino Saints duo explore amazing neighborhoods, sip traditional Turkish coffee, sample the city's most iconic dishes, chat with renowned Turkish artists – like choreographer Ekin Bernay – and learn about the city's football and music culture. While they live exotic experiences and even try new musical instruments, they walk the streets of this ancient city while the muezzin summons prayer as a background sound.
The tour culminates at the Atatürk Olympic Stadium, where the UEFA Champions League final will be played. Accompanied by Murat Karpuz, one of the city's best-known football announcers, the Domino Saints duo arrive in the Başakşehir neighbourhood, west of the Bosphorus, to tour this impressive architectural work. The visit concludes with the duo sailing at sunset through the Bosphorus, the 30-kilometer strait of water that separates Europe from Asia.
Watch the full docuseries on Priceless.com
About OneFootball
Founded in 2008, OneFootball is the leading football media platform for a new generation of mobile-first football fans. It serves over 100 million people every month through its owned and operated platforms, bringing fans closer to the game with breaking news, highlight clips, live streaming and more. OneFootball partners with over 150 clubs, leagues, federations, players and brand partners to bring their content to the OneFootball network across 194 markets, and with a video distribution network that includes around 250 premium publishers partners globally.
For more information, please visit:
company.onefootball.com
linkedin.com/company/onefootball/
About Mastercard (NYSE: MA)
Mastercard is a global technology company in the payments industry. Our mission is to connect and power an inclusive, digital economy that benefits everyone, everywhere by making transactions safe, simple, smart and accessible. Using secure data and networks, partnerships and passion, our innovations and solutions help individuals, financial institutions, governments and businesses realize their greatest potential. With connections across more than 210 countries and territories, we are building a sustainable world that unlocks priceless possibilities for all.  
Follow us on Twitter @MastercardEU and @MastercardNews, read more about our global impact in Perspectives, and subscribe for the latest news from the Mastercard Newsroom.