Mastercard Appoints Andrea Scerch as President for Latin America and Caribbean
May 9, 2023 | Miami, FL
Scerch will take on the role on June 1
Former President, Carlo Enrico, takes on new global role within the organization
Miami, FL, May 9, 2023 - Mastercard today announced the appointment of Andrea Scerch as President of its Latin America and Caribbean (LAC) business. In this role Andrea will be responsible for the strategy, direction, and overall success of all aspects of Mastercard's operations across the region. Mastercard's LAC regional operations encompasses 45 countries and territories, serving over 400 million Mastercard account holders through partnerships with retailers, fintechs, financial institutions, government and businesses. In his new role, Andrea will report to Ling Hai, Co-President of International Markets, and will continue to be part of Mastercard's Management Committee effective June 1, 2023. He will be based out of the company's LAC headquarters in Miami, FL.
Prior to his current appointment, Andrea headed the company's Consumer Products and Processing area, overseeing consumer credit, debit, and prepaid products for more than five years out of New York. Before this role, he spent five years in London managing a central group of processing assets, including setting up and running Mastercard Payment Gateway Services - a successful global business that enables organizations to keep pace with the latest in digital payments. Andrea also led and managed operations across several countries in Central Europe as Division President for Mastercard Europe. 
Earlier in his career, Andrea spent nearly 10 years as a consultant with McKinsey working with large, pan-European retail banks leading strategic projects on key business topics.
"Andrea brings with him a wealth of knowledge and experience.  He has a proven track record in building new and meaningful partnerships while creating a culture which fosters new thinking and new ways to deliver," commented Ling Hai, Co-President for International Markets, Mastercard.  "Andrea's technical depth and expertise make him uniquely positioned to help address the exciting opportunities we have in LAC and to deliver on our ambitious growth plans."
Commenting on his appointment, Andrea said: "This is an important time for Mastercard, especially in LAC where our teams have been focused on accelerating access to the products and solutions that people and organizations need to achieve long-term financial health in a digitally driven future.  I am delighted to be taking the lead of such a dynamic and diverse region.  Mastercard's continued evolution as a positive enabler for growth across the region means it is uniquely positioned to unlock the benefits of the digital economy for all ecosystem players. 
Andrea will succeed the current President of Mastercard LAC, Carlo Enrico, who has been appointed to lead Global Partnerships and Segments, an area important to the company's strategic expansion into new segments and flows.  He will report to the International Markets Co-presidents for Mastercard, Ling Hai, and Raghu Malhotra.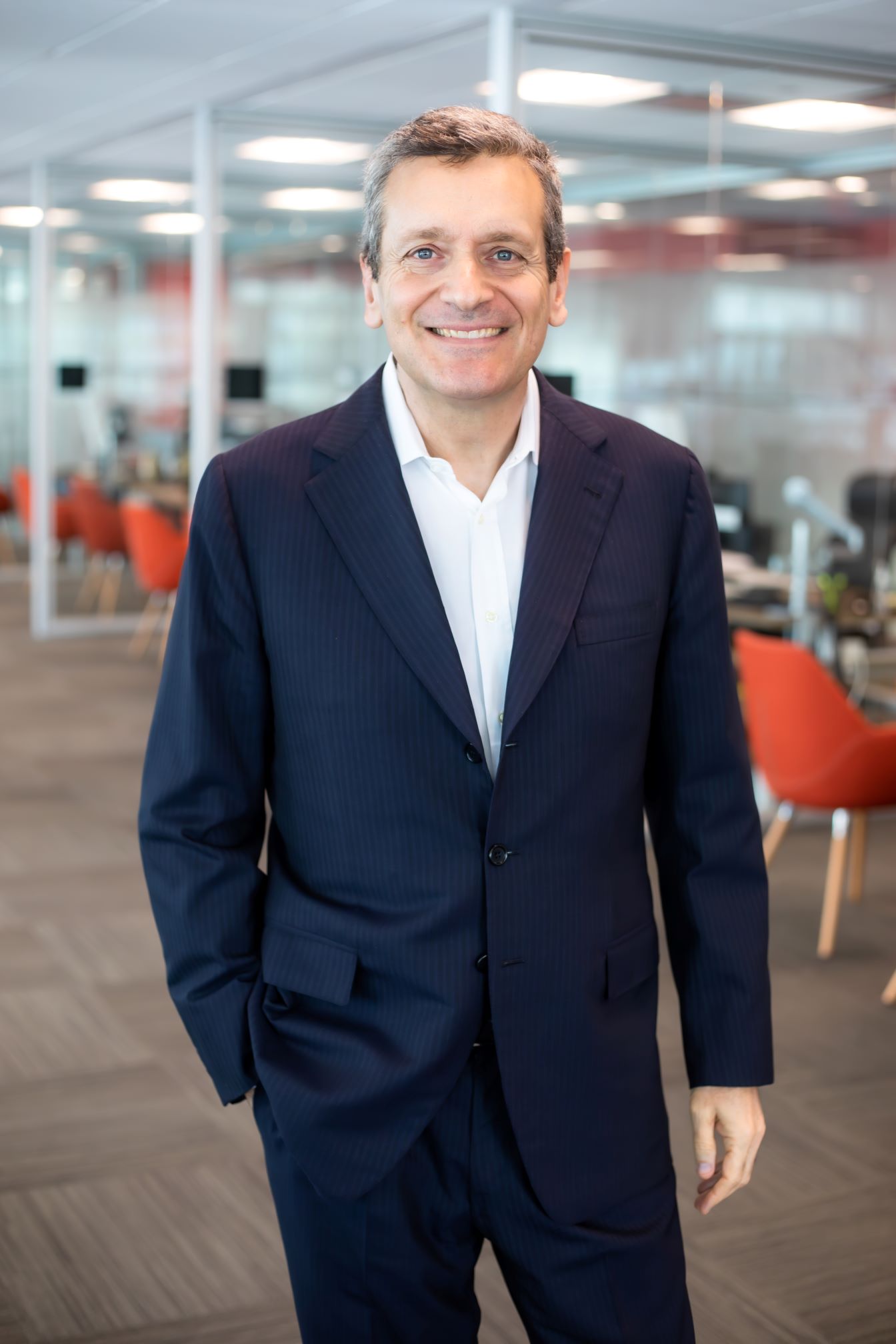 Media Contacts
Andrea Denadai, Mastercard
About Mastercard (NYSE: MA)
Mastercard is a global technology company in the payments industry. Our mission is to connect and power an inclusive, digital economy that benefits everyone, everywhere by making transactions safe, simple, smart and accessible. Using secure data and networks, partnerships and passion, our innovations and solutions help individuals, financial institutions, governments and businesses realize their greatest potential. With connections across more than 210 countries and territories, we are building a sustainable world that unlocks priceless possibilities for all.  
Follow us on Twitter @MastercardEU and @MastercardNews, read more about our global impact in Perspectives, and subscribe for the latest news from the Mastercard Newsroom.