Press Release
Mastercard extends its sponsorship agreement for CONMEBOL Libertadores through 2026 and adds CONMEBOL Libertadores Femenina to its regional sponsorship portfolio
January 25, 2023 | Miami, FL
As part of the new agreement, and consistent with its commitment to inclusion in sports, Mastercard will be sponsoring CONMEBOL Libertadores Femenina for the first time.
Miami, January 25th, 2023 - Strengthening the brand's commitment to football, its fanbase, and diversity and inclusion, Mastercard announces the renewal of its sponsorship agreement with CONMEBOL (Confederación Sudamericana de Fútbol) for four more years, through 2026. As part of its effort to elevate experiences around the world's most popular sport, the sponsorship includes the financial services and payment services category of CONMEBOL Libertadores, and for the first time CONMEBOL Libertadores Femenina, the most emblematic football club competitions in South America.
CONMEBOL Libertadores is the most prestigious football club tournament in South America. It brings together the best performing clubs from the ten most popular countries in the region in this sport. It begins in January with the qualifying phase and runs until November, when the final takes place, with approximately 156 matches that are broadcasted around the world.
"For Mastercard, football is a passion that transcends boundaries and unites people around the world beyond differences and geographic borders. Supporting CONMEBOL is consistent with Mastercard's commitment to connect people with their passions, from the excitement of a goal to the sheer joy of a match,"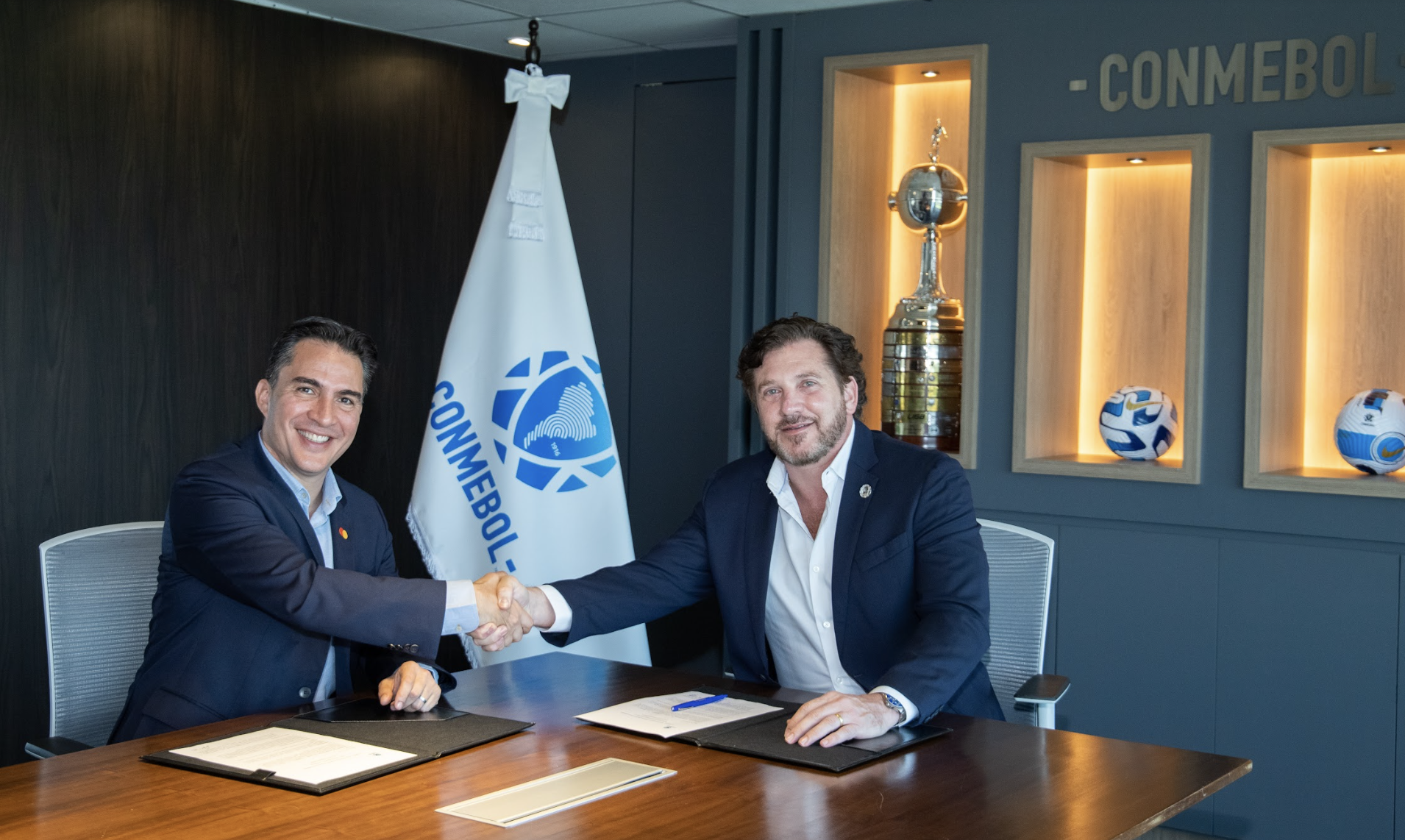 Mastercard, as the official sponsor in the financial services and payment services category of CONMEBOL Libertadores and CONMEBOL Libertadores Femenina, will work throughout the year with CONMEBOL to create campaigns and promotions for its customers, as well as special activations and Priceless experiences for Mastercard cardholders and football fans.
"CONMEBOL values the support of a global company like Mastercard for two of its most important tournaments, the CONMEBOL Libertadores and the CONMEBOL Libertadores Femenina. This partnership is the result of a shared vision by CONMEBOL and this prestigious company on the importance of supporting South American football and giving fans around the world a unique experience", said Alejandro Domínguez, President of CONMEBOL.
A brand that connects
In line with its inclusion efforts, this is an explicit recognition of the sporting performance of female football players and a clear contribution by Mastercard to equal opportunities in sports. This new sponsorship of CONMEBOL Libertadores Femenina is added to the sponsorship of the CONMEBOL Copa América Femenina, where Brazil was crowned champion in the most recent edition held in Colombia in 2022. This also strengthens the work that CONMEBOL has been doing to continue growing women's football in all its categories and reinforcing its FOOTBALL IS FOOTBALL campaign: no matter who plays, we all feel the same passion.
Through this partnership with CONMEBOL, Mastercard reinforces its commitment to support football in the region and women in different areas and stages of their lives, as well as equality in sports; and reflects its brand purpose of connecting people with priceless possibilities.
For Mastercard, improving conditions for women's sports is one more way to promote an equal future, and gender equality is a necessary condition for building a better society and a more prosperous economy. Because it is a fact that the participation of women in all areas creates diversity, which improves the human and economic performance of any social group.
CONMEBOL Libertadores Femenina is now part of Mastercard's sponsorship portfolio with CONMEBOL, which includes CONMEBOL Libertadores, CONMEBOL Copa América and CONMEBOL Copa América Femenina.
Over the past decade, Mastercard has developed one of the most well-rounded women's sports portfolios globally. This investment includes partnerships across tennis, golf, soccer, and rugby, as well as sponsoring players, teams, and events.

Media Contacts
Andrea Denadai, Mastercard
About CONMEBOL
Founded in 1916, the South American Soccer Confederation (CONMEBOL) is the governing body of South American football and the oldest continental football confederation in the world. CONMEBOL, made up of ten member associations, including Argentina, Bolivia, Brazil, Chile, Colombia, Ecuador, Paraguay, Peru, Uruguay and Venezuela, is responsible for the organization and governance of the main international football tournaments in South America, such as the CONMEBOL Copa América, the CONMEBOL Libertadores, the CONMEBOL Sudamericana and the CONMEBOL Recopa, among others.
About Mastercard (NYSE: MA)
Mastercard is a global technology company in the payments industry. Our mission is to connect and power an inclusive, digital economy that benefits everyone, everywhere by making transactions safe, simple, smart and accessible. Using secure data and networks, partnerships and passion, our innovations and solutions help individuals, financial institutions, governments and businesses realize their greatest potential. With connections across more than 210 countries and territories, we are building a sustainable world that unlocks priceless possibilities for all.  
Follow us on Twitter @MastercardEU and @MastercardNews, read more about our global impact in Perspectives, and subscribe for the latest news from the Mastercard Newsroom.