PRESS RELEASE
Fintech Summit 2023: Mastercard takes the fintech ecosystem to the next level
August 23rd, 2023 | Nassau, Bahamas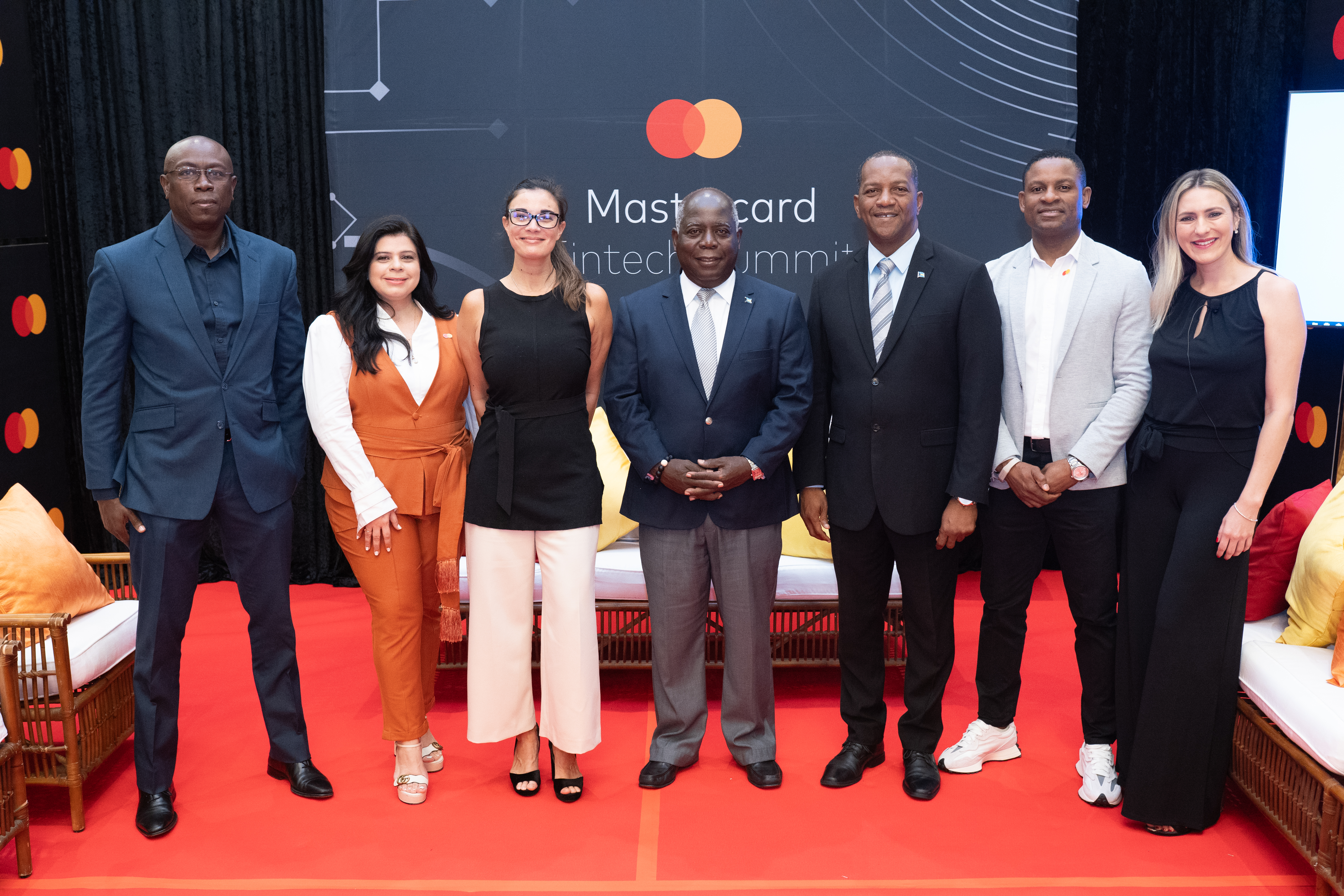 Future opportunities for the Caribbean Fintech ecosystem were debated today as leaders from the technology, financial services and government sectors gathered at Mastercard's first Fintech Summit in the Caribbean. Meeting in The Bahamas, attendees participated in several sessions that explored ways to advance financial inclusion while encouraging innovation of safe and convenient digital payments. 
Renowned local and international voices in finances and technology, as well as Mastercard's experts, led the conversations and exploration of real-world programs.
According to the study The State of Financial Inclusion Post-COVID-19, conducted by Mastercard and Americas Market Intelligence, although the global pandemic accelerated the use of digital payment methods in Latin America and the Caribbean,  there are still communities that rely exclusively on cash to manage their finances and are therefore still excluded from the formal financial sector.
Mastercard acknowledges the relevant role played by Fintechs in tackling these challenges, offering unbanked and underserved communities throughout the Caribbean access to innovative financial solutions targeted to their needs. As a result, Mastercard is working closely with all kinds of Fintechs, granting them access to a broad range of programs and initiatives that help them launch, grow, and diversify while ensuring simple, safe, and smart payment experiences.
During the event, Mastercard highlighted the relevance of building strong public-private partnerships that foster the development of a robust, innovative, and growth-prone payments ecosystem, bringing more Caribbeans into the digital economy.
"The Caribbean Fintech ecosystem shows great promise and continued growth. At Mastercard, we understand and value the positive impact Fintechs have in fostering the region's digitalization, financial inclusion, and overall economic growth. As such, we have become their partner of choice, granting them access to our technology, resources, talent, and vast network of contacts to help them keep on growing and innovating", said Jimena Elia, Country Manager for West & Dutch Caribbean Markets at Mastercard. "I am confident that together we will build a more inclusive and digitized future for all Caribbeans," added Elia.
Media Contacts
Sabrina Alvarez, Communications Manager for Central America and the Caribbean at Mastercard
About Mastercard (NYSE: MA)
Mastercard is a global technology company in the payments industry. Our mission is to connect and power an inclusive, digital economy that benefits everyone, everywhere by making transactions safe, simple, smart and accessible. Using secure data and networks, partnerships and passion, our innovations and solutions help individuals, financial institutions, governments and businesses realize their greatest potential. With connections across more than 210 countries and territories, we are building a sustainable world that unlocks priceless possibilities for all.  
Follow us on Twitter @MastercardEU and @MastercardNews, read more about our global impact in Perspectives, and subscribe for the latest news from the Mastercard Newsroom.