Mastercard Developers enables fintech companies of all sizes and stages to co-create and innovate
MIAMI – November 11, 2021— Mastercard announced it has exceeded the 100 million digital cards milestone from its partnerships with 100 fintech companies across Latin America and the Caribbean (LAC). Recognizing their important role in LAC's rapid digital transformation, Mastercard is continuously diversifying its business, offering a portfolio of solutions ranging from applications, tools, programs for startups, a broad network of partners and a community with expertise for financial technology companies and payment developers looking to transform their bold ideas into reality.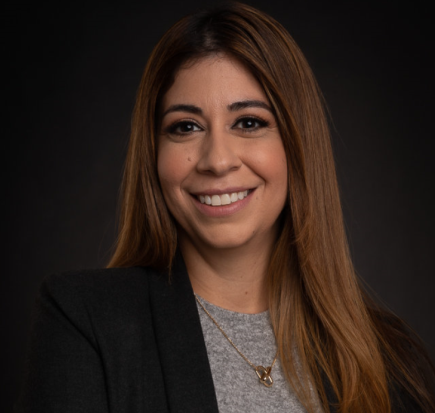 "This is a significant milestone for Mastercard, as the first fintech in LAC issued a Mastercard card just seven years ago," said Kiki del Valle, Executive Vice President, Market Development, LAC. "Our fintech portfolio in the region has seen exponential growth over the last few years as we work with fintech companies to help them achieve scale and expand access to financial services to more individuals." 
Today's consumer expectations are evolving more rapidly than ever, and banks, financial institutions and digital players are looking for even more agility in bringing new solutions to market. Mastercard's multi-rail business, developer-first approach and expanding suite of services designed for the needs of the fintech community enable developers to build, launch and scale innovation across the entire fintech ecosystem. 
Turning bold ideas into reality 
Mastercard uses its expertise to ensure simple, secure, and smart payments and empowers innovation with fintech partners through the Mastercard Developers portfolio. The company is extending its vast digital commerce platform and trusted global network by offering new services and integration tools that meet the unique demands of its customers and partners.  
Mastercard is publishing two new API services every month and its tools, access and expertise across the Mastercard Developers portfolio provides an express lane for fintech companies of all sizes to test and bring innovative solutions to market. Key components include:  
Digital access: key to financial inclusion 
As the effects of the pandemic boosted demand for digital solutions with a good part of businesses closed and mobility reduced, unbanked consumers who needed to buy items or pay bills turned to digital accounts as their only resource for payments.  
As consumers increasingly lead more digitally enhanced lives, fintech companies are critical to creating solutions that make financial services more inclusive across the region. Ensuring equitable digital access is the first – and a key step - in including those currently outside the digital economy.  
"Regardless of the stage the fintech is in, we always help them with our minds set on a shared mission of inclusive growth. Designed by developers and for developers, our technology solutions are easy to use and integrate," highlighted del Valle. 
Maxnaun Gutierrez, Head of Products at C6 Bank, said, "In two years, C6 Bank reached 10 million customers and launched a complete offering of financial services. Mastercard has been with us on this journey. We hope this partnership will continue to foster innovative products and to translate into benefits for our clients." 
Leopoldo Martinez, Global CEO of Superdigital, said, "Today, there are still an impressive 300 million unbanked and underbanked people in Latin America. Therefore, it´s essential to look ahead to reach economic inclusion and change lives. It´s in this way that Superdigital joined with Mastercard, to help us to provide a seamless digital first payment experience and financial literacy tools to our target to accelerate our expansion into other markets – we look forward to the next phase of our partnership." 
Andrea Arrébola, Head of Payments at Ualá, said, "Mastercard has been a strategic partner since we launched Ualá more than 4 years ago and we have grown together. It is very powerful for us to give access to an international card to our more than 3.5 million users in the region, knowing that it has the best security standards and that it is accepted and recognized worldwide." 
To learn more about Mastercard Developers, visit developers.mastercard.com.