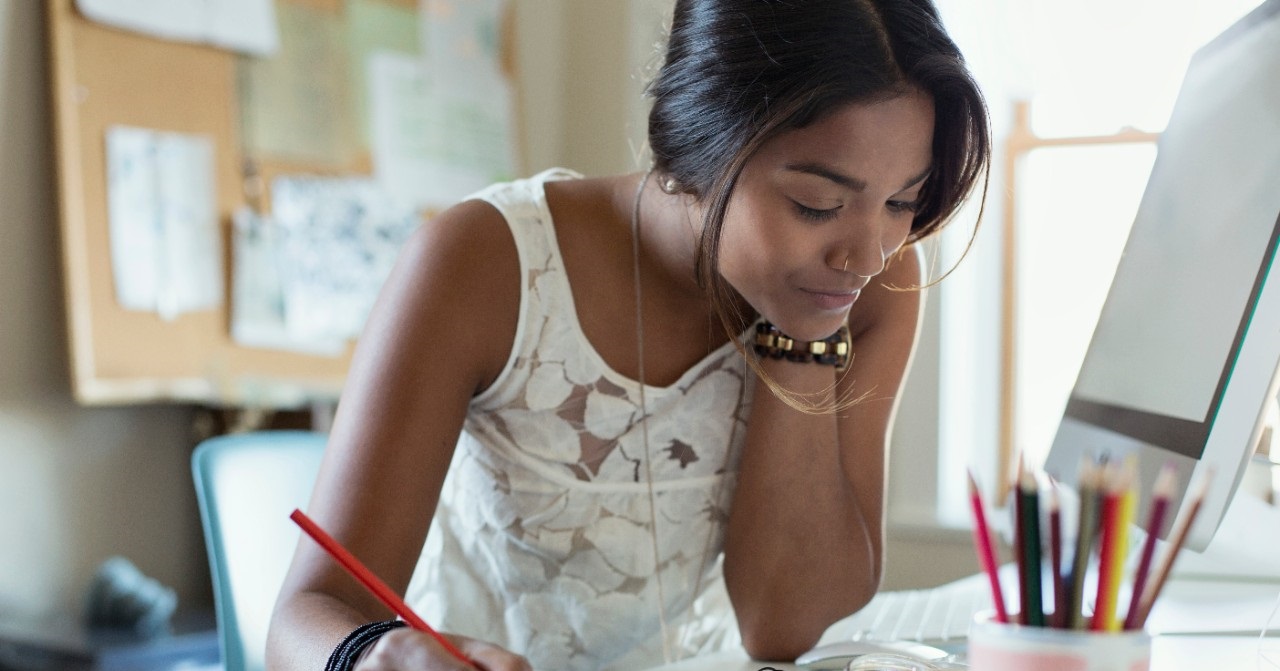 Mastercard joins IDB to empower women entrepreneurs across LAC
MIAMI – March 18, 2021 – Mastercard has joined the Inter-American Development Bank and other companies from the private-sector in the "Women Growing Together in the Americas", a program to encourage women entrepreneurs in Latin America and the Caribbean to integrate their businesses into foreign trade and regional value chains.
The program was designed in the wake of the COVID-19 pandemic as a specific action to contribute to the socio-economic recovery of Latin America and the Caribbean. It will provide technical assistance to micro, small and medium-sized enterprises (MSMEs) led by women through ConnectAmericas for Women to foster inclusive post-pandemic economic reactivation, generate more and better employment, and reduce gender gaps. 
The IDB, Mastercard, and other launch partners have expressed their commitment to the success of Women Growing Together in the Americas and are working together to define specific opportunities to collaborate. Furthermore, the program also engages with other potential private sector partners and welcomes additional expressions of interest.
"Women Growing Together in the Americas" seeks to support women-led enterprises in three main areas: capacity-building and production improvements to facilitate their insertion in foreign trade and value chains; the use and adoption of information and communication technologies for the transformation and optimization of their business processes; and, lastly, improvements to their financial management in order to facilitate access to funding for their business.
IDB Executive Vice President Reina Mejía Chacón announced the launch this morning during the IDB's Annual Meeting of the Board of Governors. Her announcement was followed by a live-streamed seminar moderated by Chief of Staff and Executive Advisor of the Office of the Presidency, Jessica Bedoya, where private-sector leaders discussed this new program's value. The panelists – Gheidy Gallo Santos from the Office of the President of Colombia, Alejandra Ferraro from Accenture, Kiki del Valle from Mastercard, JP Suarez from Walmart, and Susan Segal from Council of the Americas –highlighted different instruments and initiatives that promote more and better economic opportunities for women entrepreneurs and emphasized the program's potential.
"This program is the result of a collaborative process with women entrepreneurs who are already part of the ConnectAmericas for Women network. Furthermore, the technical assistance offered will be accompanied by mentoring, both from successful entrepreneurs and from industry experts. We are convinced that these mentorships will be a powerful tool to boost the vision of women entrepreneurs, improve the competitiveness of their companies, and thus, have a multiplier effect in their communities," said Reina Mejía Chacón, Executive Vice President of the IDB.
"At the IDB, we believe it is vital to strengthen women-led or owned MSMEs in Latin America and the Caribbean to close gender gaps, support their participation in foreign trade and strengthen their capacity to insert themselves into regional value chains. It is our responsibility to empower women entrepreneurs so that they continue to be engines of economic recovery and job creation," said Jessica Bedoya, Chief of Staff and Executive Advisor of the IDB's Office of the Presidency.
"When women are marginalized, the vitality of economies is put at risk, as households lose half of their income-generating capacity," says Kiki del Valle, Executive Vice President, Market Development, Latin America and the Caribbean, Mastercard.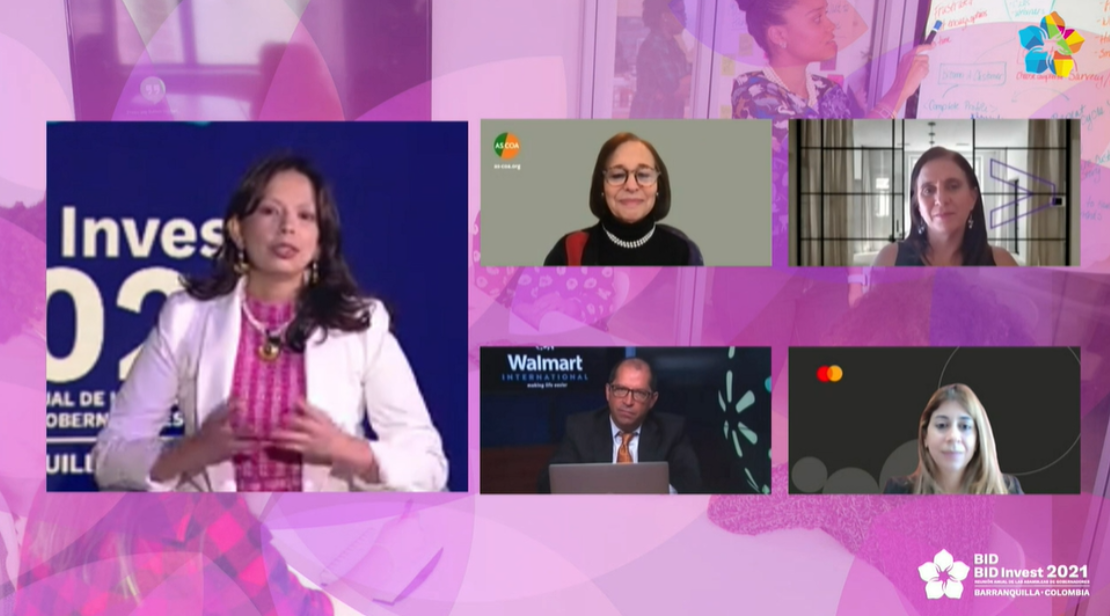 "At Mastercard, we develop sustainable projects with the goal of creating prosperity. A year ago, amid a global quarantine, we made a global commitment: to reach 25 million women entrepreneurs with solutions that enable them to grow their businesses. Fulfilling this promise, we have developed different programs, which will be at the disposal of this project, to expand knowledge, share best practices and help the development of women entrepreneurs."
The "Women Growing Together in the Americas" program will be jointly managed by the IDB's Integration and Trade and Social Sectors through the ConnectAmericas for Women initiative, the online business platform developed by the Bank with the support of several multinationals, to connect women entrepreneurs with real business opportunities and provide them with innovative tools to improve their business management. The program builds on the achievements of the IDB's #100kChallenge, a campaign that seeks to connect, train and certify more than 100,000 women entrepreneurs in Latin America and the Caribbean by the end of 2021.
Women-led businesses have lower participation in foreign trade as well as in global and regional value chains compared to their male counterparts. The COVID-19 pandemic has worsened the challenges that women entrepreneurs already experienced , such as the low use and adoption of information technologies and limited access to funding. The need for funding in women-owned MSMEs is US$ 91 billion, and 76% of the women-owned or led businesses that expressed the need for funding during the pandemic were unable to obtain it.
"Women Growing Together in the Americas" is a collective effort, and the number of partners in the program keeps growing. To learn more about the opportunities available for private sector organizations committed to strengthening women-led MSMEs, please visit:  https://connectamericas.com/women
About the IDB
The Inter-American Development Bank's mission is to improve lives. Since its founding in 1959, the IDB has been a leading source of long-term financing for economic, social, and institutional development in Latin America and the Caribbean. The IDB also conducts cutting-edge research projects and provides policy advice, technical assistance, and training to public and private sector clients throughout the region.
About ConnectAmericas
Sealand, DHL, and Facebook to help SMEs in Latin America and the Caribbean gain access to international markets. The platform allows nearly 500,000 entrepreneurs from 160 countries to explore business opportunities and provides them with training tools to facilitate their transactions. In 2016, the IDB launched the Women ConnectAmericas initiative, the online business platform that seeks to boost the growth of women-led businesses in the region.
About Mastercard (NYSE: MA)
Mastercard is a global technology company in the payments industry. Our mission is to connect and power an inclusive, digital economy that benefits everyone, everywhere by making transactions safe, simple, smart and accessible. Using secure data and networks, partnerships and passion, our innovations and solutions help individuals, financial institutions, governments and businesses realize their greatest potential. With connections across more than 210 countries and territories, we are building a sustainable world that unlocks priceless possibilities for all.  
Follow us on Twitter @MastercardEU and @MastercardNews, read more about our global impact in Perspectives, and subscribe for the latest news from the Mastercard Newsroom.