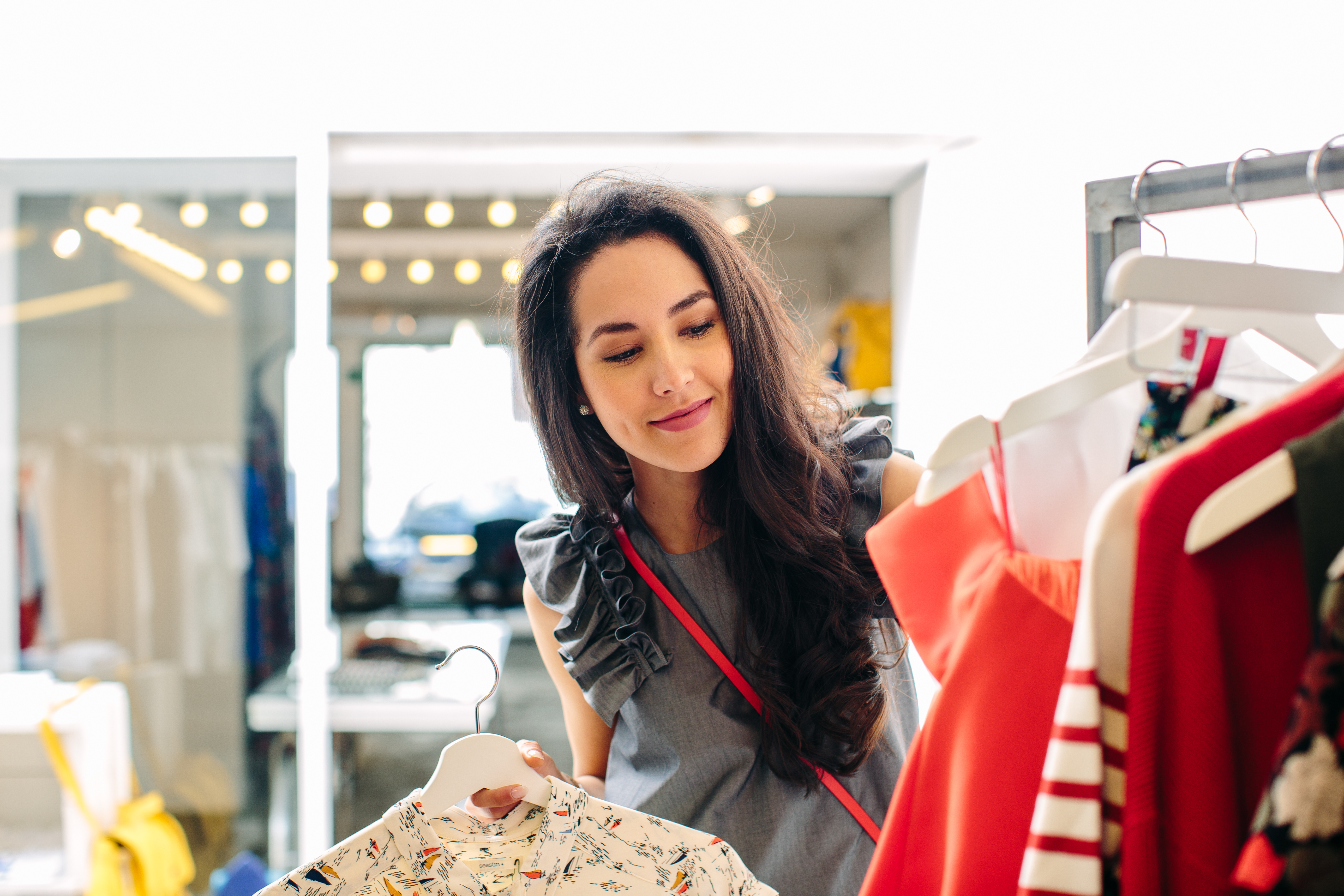 Mastercard Study: Eight out of Ten Latin Americans More Likely to Shop In Their Local Community Than A Year Ago
87% of shoppers in Latin America and the Caribbean will make an effort to spend money in their local communities to help independent stores bounce back
Local loyalty driven by lockdown; bounce in spending in green grocers, cafes and bars, and beauty salons
87% of shoppers in Latin America & the Caribbean (LAC) are now more likely to shop in their local communities than they were a year ago, according to new research released by Mastercard today.
The role of small businesses within the national economy has been severely disrupted by the public health crisis this year, but with Mastercard committing $250 million globally to helping local heroes bounce back, small businesses will be supported to thrive again both within their local communities as well as in the global economy.  In LAC there has been an introduction of a range of initiatives including the launch of Mastercard's Digital Allies (a coalition focused on accelerating the digitization of small businesses) and Lo Esencial, a marketing campaign by Mastercard that encourages consumers to buy at their local shops through a series of discounts and benefits.
To develop this study, Mastercard conducted a survey in 13 countries throughout Latin America and the Caribbean including, Brazil, Mexico, Chile, Colombia, Argentina, and Peru, to better understand consumption and purchase habits after the period of confinement.
The research suggests that 68% of post-lockdown shoppers are actively spending money in their local communities to help independent stores bounce back, with 80% saying they have discovered new shops in their community since the beginning of lockdown. The great majority (90%) say they intend to continue shopping local, even when all restrictions on shopping and travel have been lifted.
Nearly nine of ten (89%) respondents say the last few months have made them more aware of those in need, with the majority (88%) saying they feel a greater sense of community.
Of the people that responded to the survey, 71% say that will eat and drink locally more in the future to help them recover, and 6 out of 10 (63%) said that they are holding out for their local hairdresser rather than attempting family, friend or DIY haircut from home.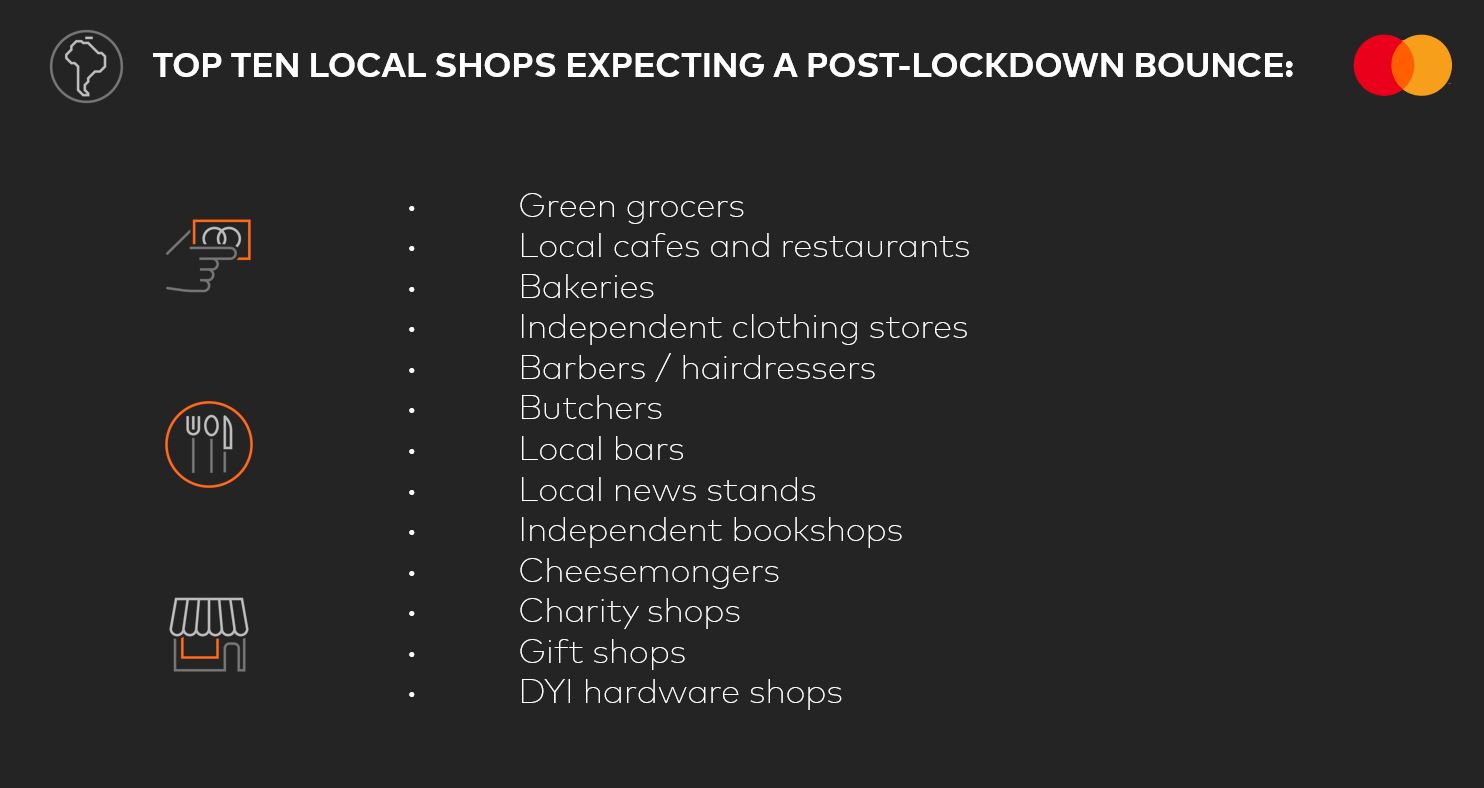 Daniel Acosta, Vice President of Commercial Products, LAC at Mastercard said: "Small businesses are the backbone of the economy.  As people reconnect with their local communities they are rediscovering the huge number of great, varied and unique small businesses in their local communities and neighborhoods.  We have extended and introduced a number of platforms, services and campaigns to help small businesses thrive across LAC and are encouraging everyone to join us in celebrating their local heroes and shopping locally. The bounce back of the economy starts on our doorstep and local shops and communities play an enormous role in aiding the recovery and return to growth."
Roberto Ramirez, Senior Vice President of Marketing & Communications, LAC at Mastercard said: "Small businesses are one of the most impacted groups of the pandemic, and so, we have continued to take multiple actions to support them. We care about connecting them with the technology platforms that allow them to operate online to thrive in the new reality, and we are doing so through Aliados Digitales. And we also care about connecting them with their clients, the old ones and the new ones, which is why we are placing a strong focus on driving consumers to shop local through multiple activations across LAC through our latest campaign, Lo Esencial."
About Digital Allies
Digital Allies is digital acceleration platform for small business owners looking to expand their business online. The platform provides small companies a pathway to expand their online presence, protect their online operations, and adapt to the new business environment, and is available in Latin America and the Caribbean.
About Lo Esencial Campaign
Mastercard's new marketing campaign, Lo Esencial, is focused on transforming everyday things into true experiences and thus highlight what really matters. It is centered around strengthening connections by enabling commerce between consumers and merchants; driving positive social impact by encouraging consumers to shop local through benefits and discounts; and enabling consumers to shop safely both online and in-store through technology and innovation.