Mastercard to celebrate LGBTQIA+ Pride Month in the Metaverse
Miami, June 14, 2022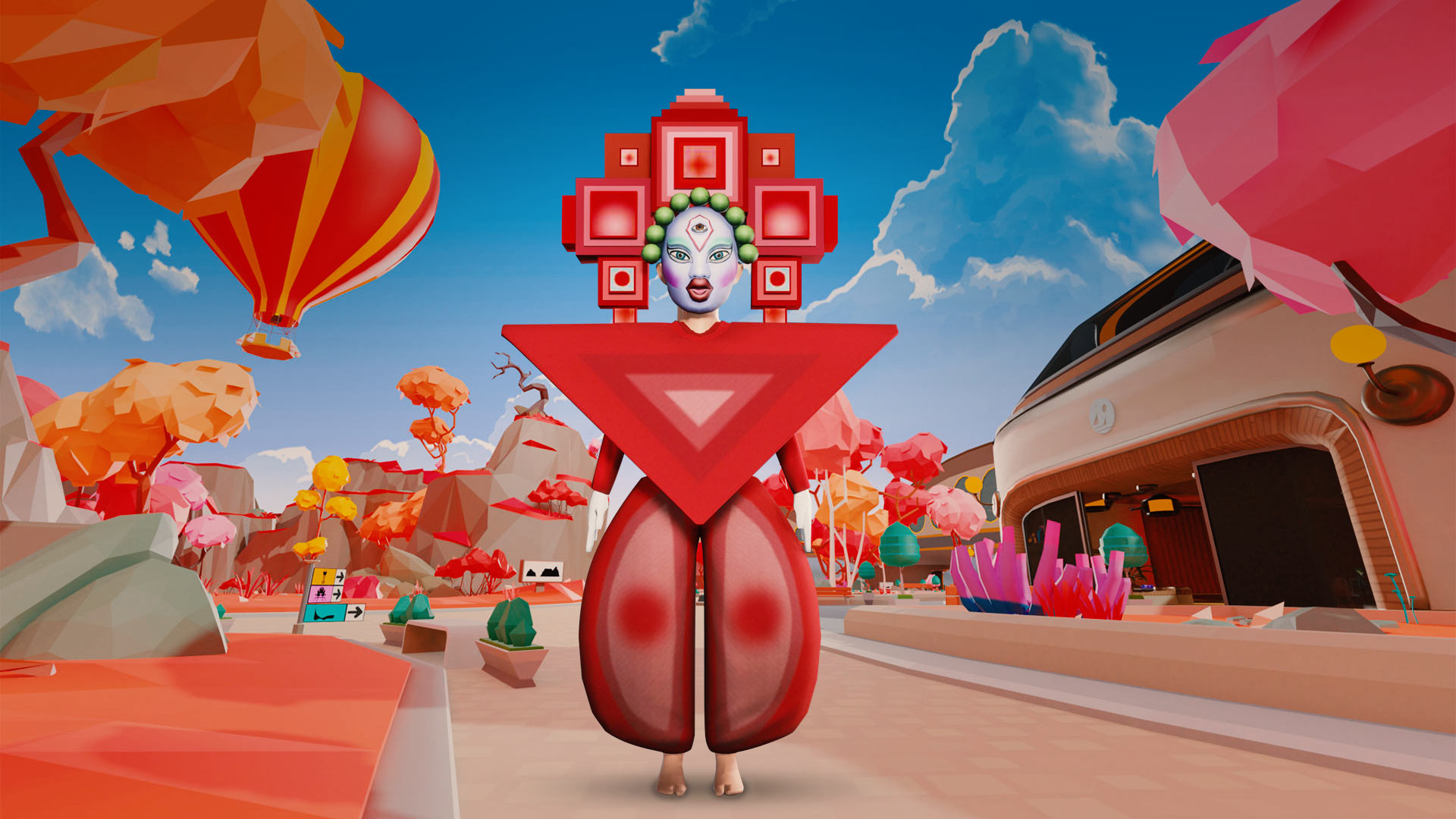 Mastercard sponsors the Pride Parade in Decentraland for the first time.
Mastercard Pride Plaza is a space in Decentraland that will be hosting Priceless Experiences.
Miami, June 14, 2022.- Decentraland. Mastercard is pleased to celebrate Pride Month and to continue supporting LGBTQIA+ community through a series of Priceless Experiences in the metaverse, as the official sponsor of Decentraland's LGBTQIA+ Pride Parade. 
With the fusion of physical and digital worlds, Mastercard aims to create and deliver immersive virtual experiences that enable self-expression and celebration on Web3.
In collaboration with the virtual platform Decentraland, powered by Blockchain technology, Mastercard launches Mastercard Pride Plaza, an innovative space designed as a meeting point to celebrate inclusion. 
"With the creation of the Mastercard Pride Plaza in the metaverse, we generated a globally accessible Web3 space to celebrate inclusion and diversity. We are proud to collaborate in this virtual event where members of LGBTQIA+ community will be able to express and manifest themselves from anywhere and, in doing so, live a priceless experience."
"We are thrilled that Mastercard chose to join Decentraland's Metaverse Pride. Mastercard is a long time supporter of LGBTQIA+ community. It is a tremendous responsibility to build a safe, inclusive and welcoming space for everyone in the metaverse. We are delighted with Mastercard's experienced understanding of the project."
As part of the month's activities at Mastercard Pride Plaza there is curated content and entertainment:
Conferences with LGBTQIA+ opinion leaders and activists and special guests
Surprise musical performances
Gallery where attendees can write letters to their younger selves
A Brazilian Carnival-style float where attendees can take selfies
An art exhibit where attendees can purchase limited edition NFT accessories to dress their avatars, including creations by Mexican art collective Rainbow Lobster and queer visual artist Orly Anan
Anan is a Colombian-Israeli visual artist interested in the mysticism of everyday life. She currently experiments with the intersection of ritual and popular culture, as well as anthropocosmic surrealism. 
"The ultimate quest was how to represent the community, not in the obvious rainbow language. I would love for you to feel that the Rainbow Collection is a green light to freely express yourself. Avoiding labels like 'I am a man', 'I am a woman', 'I am this age', 'I belong to this culture', but rather living the human experience."
"I thought of creating, through masks, these beings that represent lots of beauty and celebration. There is a lot of festivity represented here and the two masks have a totally different spirit. One is more representative of the feminine energy, stronger, very seductive, playful and at the same time a big girl, she is ageless. The Rainbow Lobster mask represents a lobster that comes out of its shell; that, in order to grow, has to leave its comfort zone and confront a predator, to keep evolving, to move forward. It talks about transformation, don't you think? At the end of the day, that is what we are all doing, transforming and coloring the world", added the artist. 
Inclusion: an ongoing commitment
The Mastercard Pride campaign in Decentraland follows in line with other initiatives that showcase Mastercard's commitment to inclusion, such as the True Name™ card feature, which allows Mastercard cardholders from the trans and non-binary community to use on their cards the names they relate to; in addition to the participation of Mastercard's network of LGBTQIA+ employees in Pride parades in major Latin American cities. 
Once you have created your avatar, follow the links below to explore the different zones in Decentraland at the coordinates: -20, -111
Mastercard Pride Plaza
LGBTQIA+ Pride Parade in Decentraland
Pride Events in Decentraland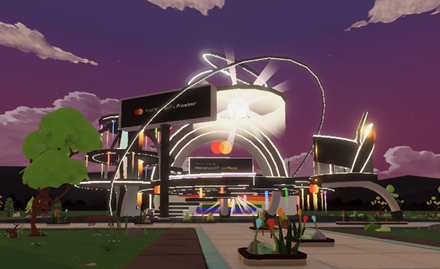 About Decentraland
Launched in 2020, Decentraland is a virtual social world powered by the Ethereum blockchain and the first decentralized metaverse. Within the Decentraland platform, users can create, experience and monetize content and applications, as well as socialize and attend a wide range of daily community-driven events. Decentraland is unique in that it is owned, created and governed by the people who use it every day. Through the decentralized autonomous organization (DAO), users can submit proposals and even apply for grants for the community to vote on.
About Rainbow Lobster
Rainbow Lobster is a decentralized hub of freethinkers. We create and produce art, transmedia storytelling and activism in Los Ángeles, Mexico City and Decentraland. Our mission is to co-create a guarded space for people with revolutionary ideas, to stimulate thinking twice and inspire Latin American artists to explore web 3.0. Rainbow Lobster was founded by Sebastián Arrechedera, a well known freethinker with a long career in the creative industry, and the head behind Rainbow Collection.
About Orly Anan
Orly Anan is a Colombian visual artist, currently working in her studio in Mexico City. She is a LGBTQIA+ figure in Latin America, and currently supports and collaborates with other artists in the community to create a safe space for expression. Her search revolves around rituals in popular culture, and the infinite possibilities of transformation and gender that we humans have. 
About Mastercard (NYSE: MA)
Mastercard is a global technology company in the payments industry. Our mission is to connect and power an inclusive, digital economy that benefits everyone, everywhere by making transactions safe, simple, smart and accessible. Using secure data and networks, partnerships and passion, our innovations and solutions help individuals, financial institutions, governments and businesses realize their greatest potential. With connections across more than 210 countries and territories, we are building a sustainable world that unlocks priceless possibilities for all.  
Follow us on Twitter @MastercardEU and @MastercardNews, read more about our global impact in Perspectives, and subscribe for the latest news from the Mastercard Newsroom.