Mastercard collaborates with Massmart to boost digital commerce, connecting small businesses to the digital economy
February 17, 2022 | By Technical Administrator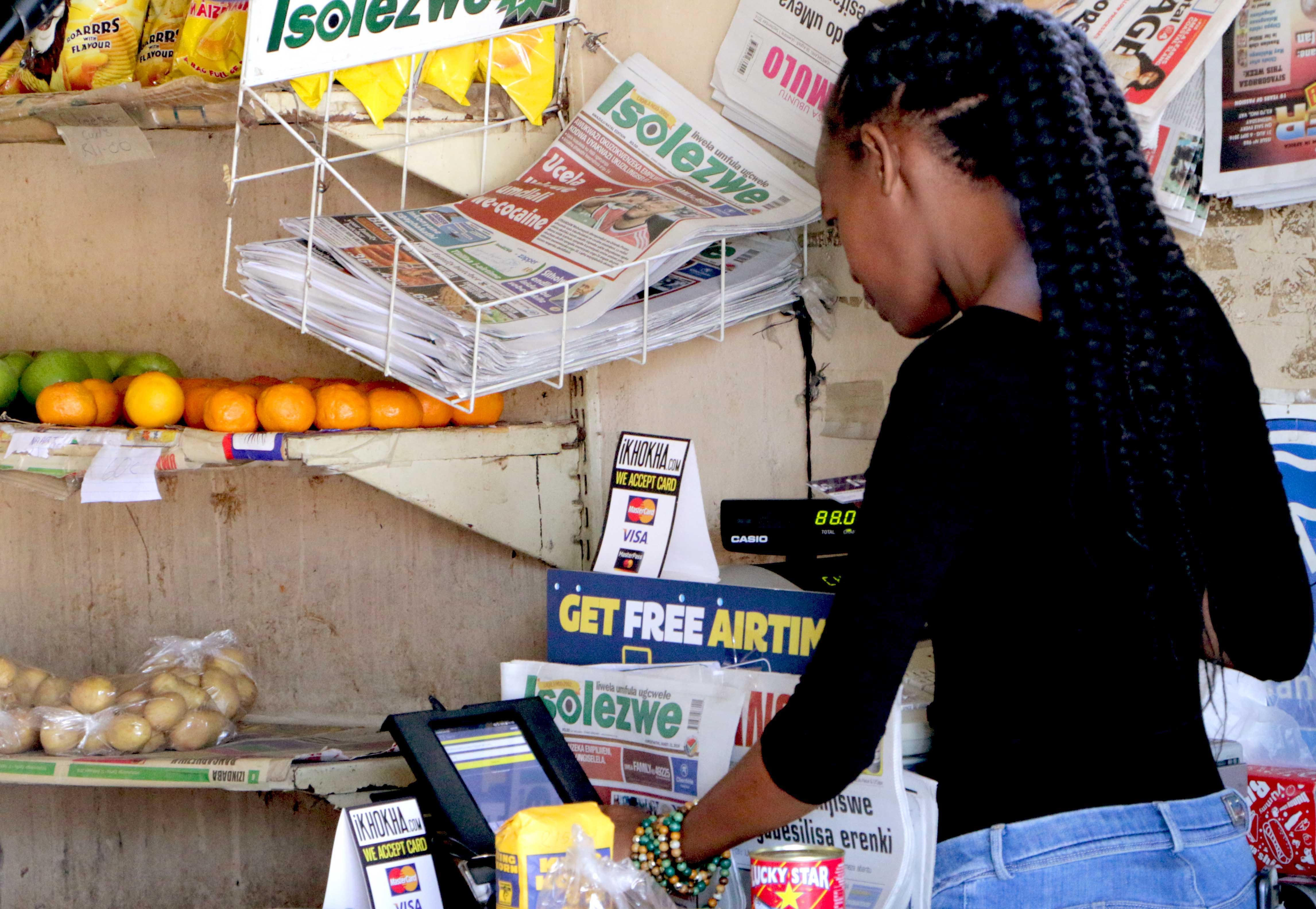 By lowering the cost and technologically barriers of digital payment acceptance, small businesses can escape the cash economy, attract more customers and boost their revenue
Collaboration enabled SMMEs to obtain a Point of Sale device from any Massmart retailer nationwide at a discounted retail
Massmart saw a significant increase in the sale of its POS devices over the campaign period, with SMEs reporting an increase in sales
 Johannesburg, South Africa: Mastercard recently collaborated with leading retail group Massmart to connect Small, Medium and Micro-Enterprises (SMMEs) to affordable digital commerce solutions, enabling a safe transition away from cash.
During the latter half of 2021 - following the period of social unrest - SMMEs could purchase an electronic Point of Sale (POS) or Mobile POS device at a discounted retail price from any Massmart retail outlet nationwide, including Game, Makro, and Builders Warehouse stores. Over the campaign, Massmart saw a significant increase in the sale of its POS devices, with SMEs reporting an increase in sales.  
"The Covid-related lockdown in 2021 and subsequent unrest experienced in July last year had a devastating effect on small businesses. Informal traders suffered enumerable losses during this time, which was exacerbated by the destruction of their POS infrastructure, thus depriving them of offering card payments as tender type at a time when card acceptance in informal communities became more pervasive as a secure and convenient alternative to cash.  As such, Massmart was delighted to partner with Mastercard to enable small traders to purchase POS devices at discounted prices in an endeavour to empower them to not only recover, but to thrive", said Varsha Dayaram, Senior Vice President for Massmart Financial Services.
The collaboration supports Mastercard's continued commitment to supporting SMMEs as they recover from the effects of the Covid-19 pandemic and the social unrest, where thousands of businesses resorted to accepting cash-only payments after losing their existing card payment terminals. According to a recent study - "The Impact of COVID-19 on Micro and Informal Businesses in South Africa" - the informal sector, which accounts for 8% of South Africa's Gross Domestic Development and employs at least 27% of the workforce, was the hardest hit.
The demand for faster, more convenient, safe, and now cleaner ways to pay has driven the transition from cash to digital and contactless payments, with 64% of South Africans saying that they have reduced or completely eliminated their use of cash since the pandemic began.
With this consumer demand also comes a greater expectation for businesses to provide multiple ways to shop and pay. In fact, more than half (57%) of South African consumers say they would avoid businesses that do not accept electronic payments of any kind. For those that have gone digital, small businesses have reported a 50% increase in turnover after accepting cards.
"We recognise the overwhelming pressure that small business owners are currently facing and are committed to help them recover and come out stronger on the side. Through our partnership with Massmart, we support financial inclusion – especially among informal merchants – and help these businesses deliver best-in-class consumer experiences using affordable digital payment solutions. Strategic partnerships like this are crucial to lowering technological and cost barriers in order to connect more small businesses to the digital economy, which aids inclusive, economic growth and shows our commitment to drive a sustainable society," says Amnah Ajmal, Executive Vice President, Market Development, Mastercard Middle East and Africa.  
Strategic partnerships powering the economy, empowering people
Bridging the digital divide through innovation and strategic partnerships is essential to enabling financial inclusion. Mastercard – together with its partners – is dedicated to this mission as part of its commitment to include 1 billion people in financial services by 2025, with a direct focus on bringing 50 million micro and small businesses into the digital economy.
In South Africa, Mastercard has accelerated collaborations to advance affordable digital payments acceptance solutions such QR and Tap on Phone - a contactless acceptance solution that turns any NFC-enabled Android device into a physical point of sale.
ENDS
About Mastercard (NYSE: MA)
Mastercard is a global technology company in the payments industry. Our mission is to connect and power an inclusive, digital economy that benefits everyone, everywhere by making transactions safe, simple, smart, and accessible. Using secure data and networks, partnerships and passion, our innovations and solutions help individuals, financial institutions, governments, and businesses realize their greatest potential. Our decency quotient, or DQ, drives our culture and everything we do inside and outside of our company. With connections across more than 210 countries and territories, we are building a sustainable world that unlocks priceless possibilities for all. Visit www.mastercard.com. Follow us on Twitter: @MastercardMEA and @MastercardNews
About Massmart
Massmart Holdings Limited is a South African firm that owns local brands such as Game, Makro, Builder's Warehouse and CBW. It is the second-largest distributor of consumer goods in Africa, the largest retailer of general merchandise, liquor and home improvement equipment and wholesaler of basic foods. 
Communications Contact
Mastercard – Birgit.Deibele@Mastercard.com
Massmart – Brian.Leroni@massmart.co.za