Mastercard sets the stage for the next generation of creative talent ahead of The BRITs 2023
February 8, 2023 | London, United Kingdom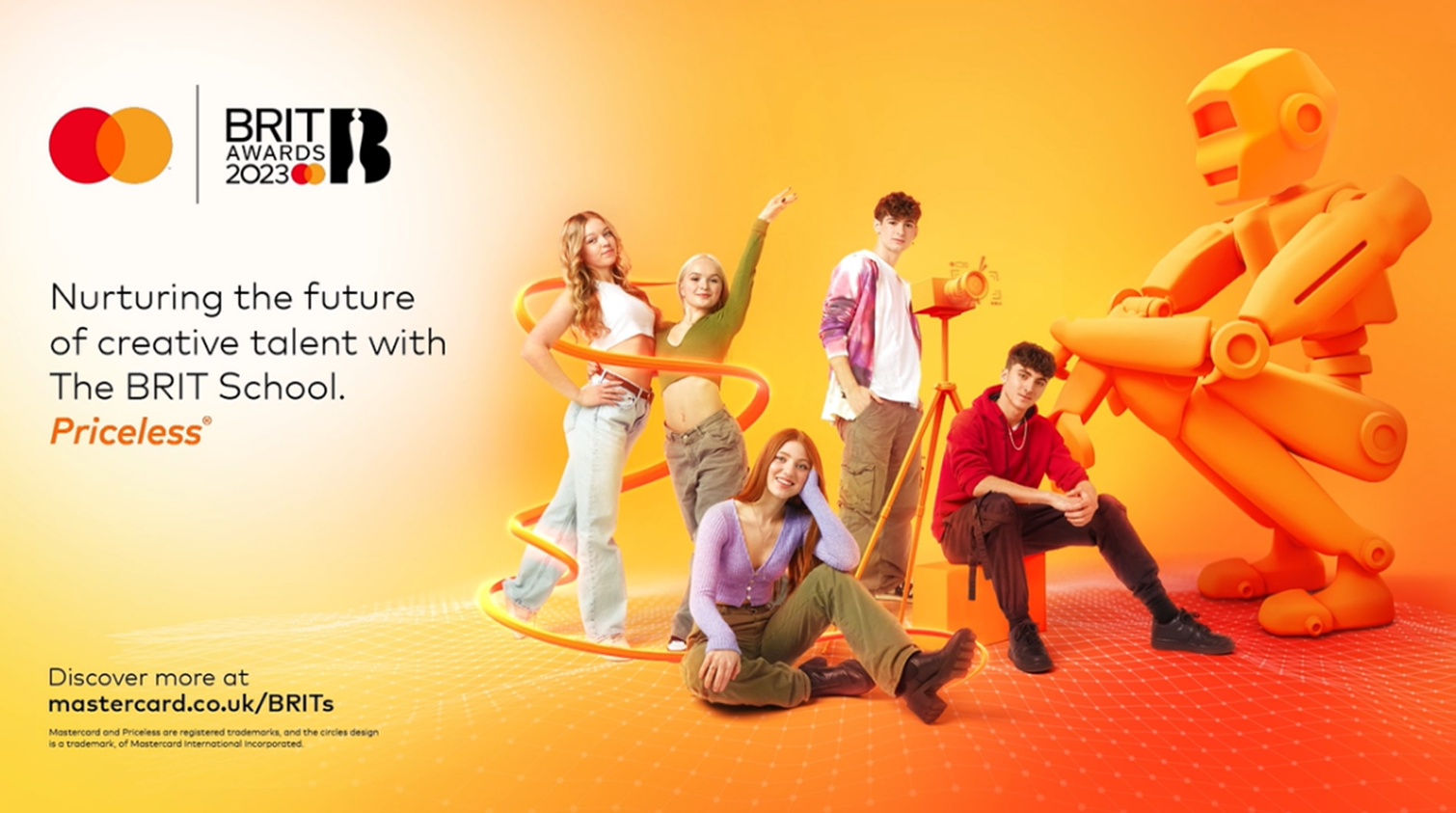 Mastercard champions the future of creative talent in its latest integrated UK marketing and communications campaign, in celebration of its 25-year headline sponsorship of The BRIT Awards.
Mastercard launches its advertising campaign at The BRIT Awards with Mastercard on Saturday 11th February and features work from 14 BRITs School students who were tasked to interpret Mastercard's sonic brand in a range of different media; from costume to digital animation, to dance and music, bringing the sonic to life in new and exciting ways.
The students' work will feature in five idents throughout the live awards show broadcast on ITV and all around the O2 arena, as well as in a broader, integrated campaign.
Following an initial briefing session last year, the students were mentored over a period of four months by a range of top industry talent including acclaimed director Anthony Rubinstein, a team of VFX artists, music producers, influential dancer Nife and broadcaster Alex Scott, before their work was brought to life in a range of innovative, multi-media formats.
Anthony Rubinstein, Director said: "This was a super exciting opportunity with Mastercard to make something special and we really wanted to do justice to the reputation and heritage of The BRIT School. We focused on an innovative filmmaking approach using as many cutting-edge techniques as possible including drones. I think it's an unrivalled experience for the students who were lucky enough to take part and will undoubtedly be invaluable for them in their future careers - but it was also very humbling and exciting for us as a crew to meet the next generation of our creative peers."
In further amplification of the student's work, Mastercard hosted The Digital Junction this week [Monday 6 February] which saw an evening merging the physical and digital worlds of music showcasing the next generation of music. Digital avatar artist VNCCII gave an exclusive metaverse inspired headline act in addition to an array of BRITs School student performances with behind the scenes footage from the making of the campaign.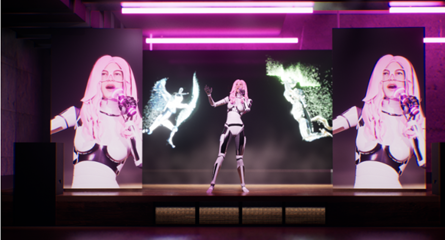 Agnes Woolrich, Vice President Marketing and Communications for UK and Ireland at Mastercard said: "We're proud to have a long term partnership with The BRIT Awards and The BRIT School and we are always looking at new and exciting ways to support the UK music and creative industry. This year's campaign was as much about nurturing upcoming talent, as showcasing and celebrating it.
"As well as receiving mentoring from a range of industry experts, the students played an integral role in the production process which has seen their initial concepts evolve into the innovative, multi-disciplinary campaign that it is today."
McCann UK and in-house production team, CRAFT, focused on using innovative production techniques including a specially made lightweight FPV drone, allowing the team to film closer to the students with greater manoeuvrability.
The campaign features 3D VFX films and documentaries which will be shared across Mastercard channels, as well as 3D print posters, and digital OOH featuring embedded QR codes triggering 3D augmented reality filters.
The social marketing campaign was created and delivered by Big Group, Carat UK managed the media planning and strategy, and the PR campaign was created and delivered by Talker Tailor Trouble Maker.
The students' creative journey can be found on Mastercard UK's Instagram channel through a series of films documenting the process; from briefing the students through to filming, mentoring and the journey to The BRIT Awards itself where they'll see their work on screen and in print.
Stuart Worden, Principle at The BRIT School, commented: "Working with Mastercard has provided an opportunity for our school like no other. It's been a pleasure having brilliant designers, thinkers and creatives mentoring our students in the heart of the school and has given those involved a huge confidence boost. We can't wait to see the campaign come to life at The Digital Junction and at The BRIT Awards."
The campaign comes after Mastercard extended its growing music footprint with the launch of an all-new Web3-based Mastercard Artist Accelerator program designed to prepare emerging artists with the tools, skills and access to forge their own paths in the digital economy. Web3's capabilities have the potential to open a new dimension for music content creation, collaboration and ownership; however, this nascent space has yet to fully deliver—particularly for emerging artists.
About Mastercard (UK)
Mastercard is a global technology company in the payments industry. Our mission is to connect and power an inclusive, digital economy that benefits everyone, everywhere by making transactions safe, simple, smart and accessible. Using secure data and networks, partnerships and passion, our innovations and solutions help individuals, financial institutions, governments and businesses realize their greatest potential. With connections across more than 210 countries and territories, we are building a sustainable world that unlocks priceless possibilities for all.