Small business
Why supporting small businesses is more important than ever
July 13, 2023 | London, UK | By Kelly Devine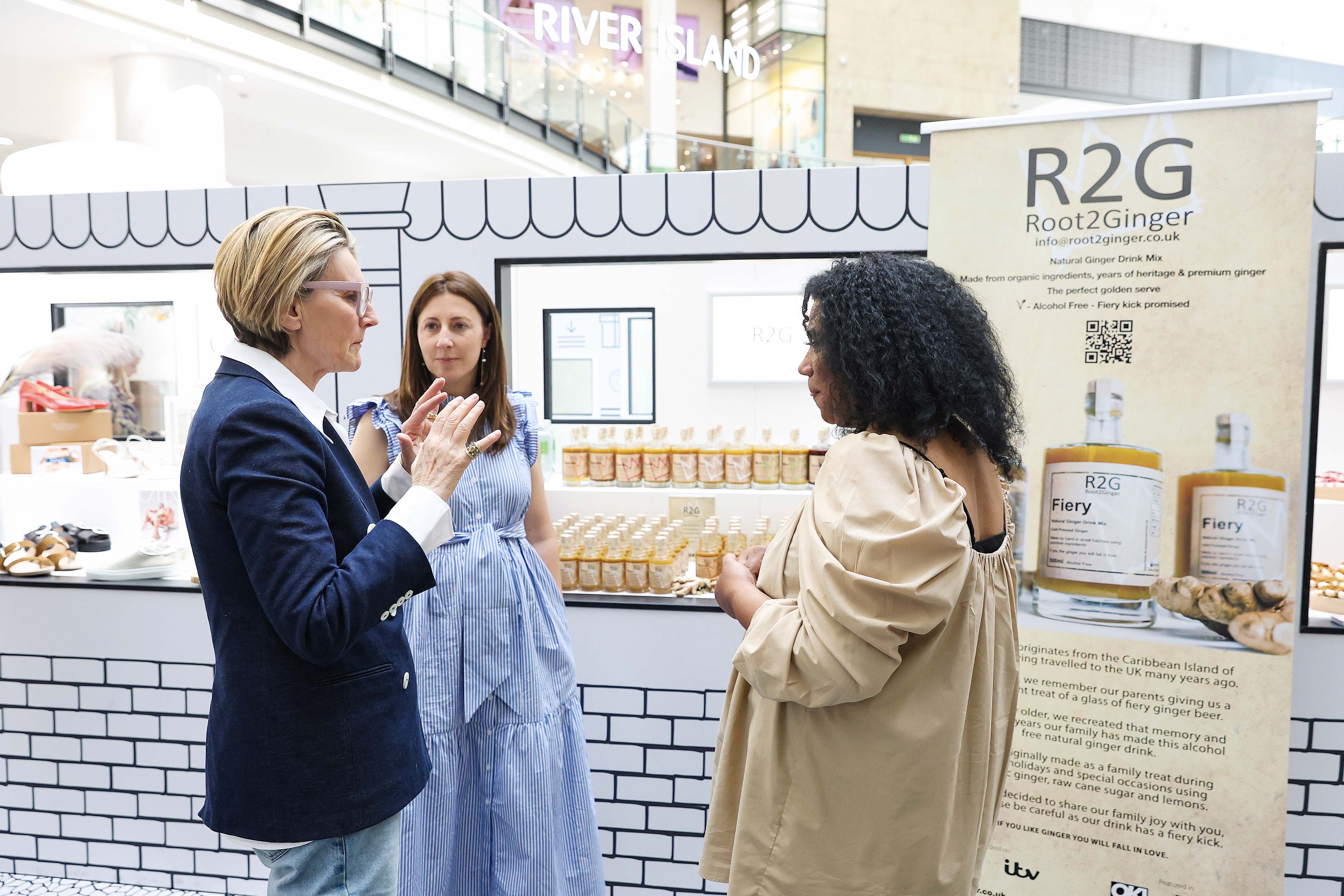 I'm more convinced than ever that starting a business is one of the hardest things you can do. Speaking to small business owners recently, it's clear that now is an exceptionally tough time to do that, and it can often feel pretty lonely. So, I was interested to see the results of research we published this week about the UK's family businesses, and whether running a business with your parents, children, siblings or extended family made it easier or more difficult.
The answer was both. Family businesses told us that they think their business is more resilient and adaptable, while six in ten (61%) agreed that being a family business had helped them to build closer relationships with customers.
But emotional factors can get in the way – one in five (18%) respondents said there's conflict over who'll take over the family business, and a quarter (23%) say personal relationships are one of the biggest challenges. These issues may not be unique to family businesses, but clearly there's a different dynamic when you're related to your business partners.
It was striking to see that more than a third (37%) feel they'd benefit from business mentorship and guidance – compared to just a fifth (21%) for non-family run companies. Maybe that's down to having fewer outside perspectives in family businesses. Fresh input from advisory boards and mentors can be useful to help solve specific challenges, or help you to think about a problem in a different way.  
At Mastercard we're interested in the challenges small businesses are facing so that we can see where we can help. Sometimes that's through connecting business owners to people who can work with them to solve a problem through our Strive UK programme. Or, it might be by helping businesses accept digital payments. We also convene groups from the private, public and third sectors, so we can collectively find ways to help small businesses grow.
We're taking this approach through our Get Britain Growing series, which brings together some of the country's most innovative thinkers to come up with ideas for policymakers to boost the economy.
For our second paper, which we published this week, we've looked at how we can help small businesses to grow. And because we firmly believe that technology and innovation should be at the heart of the country's future growth plans (politicians from all sides agree on that), we've looked at the role technology can play here.
Be the Business; the British Independent Retailers Association; Digital Boost; Enterprise Nation; Tide; Soldo; and Diana Chrouch, who is special advisor to the All Party Parliamentary Group on ethnic minority businesses, have all shared their recommendations. They include ideas like a £1,000 exploration voucher to help small businesses export, government-backed female-focused start-up loans, improving childcare provisions, and introducing grants for businesses to invest in technology.
A simple piece of technology that can help businesses grow their sales and reduce their costs is the ability to accept digital payments, so it was great to see Apple launch Tap to Pay on iPhone in the UK this week, with Mastercard as its launch partner. It means small businesses can use their iPhone to accept Apple Pay, contactless credit and debit cards, and other digital wallets through a simple tap to their iPhone, with no additional hardware or payment terminal needed.
Read our Get Britain Growing paper, check out how the UK's family businesses are faring, and find out more about Tap to Pay on iPhone.
About Mastercard (UK)
Mastercard is a global technology company in the payments industry. Our mission is to connect and power an inclusive, digital economy that benefits everyone, everywhere by making transactions safe, simple, smart and accessible. Using secure data and networks, partnerships and passion, our innovations and solutions help individuals, financial institutions, governments and businesses realize their greatest potential. Our decency quotient, or DQ, drives our culture and everything we do inside and outside of our company. With connections across more than 210 countries and territories, we are building a sustainable world that unlocks priceless possibilities for all.