Mastercard's Small Business Barometer research reveals AI and sustainability are top priorities for the UK's small businesses
October 19, 2023 | LONDON, UNITED KINGDOM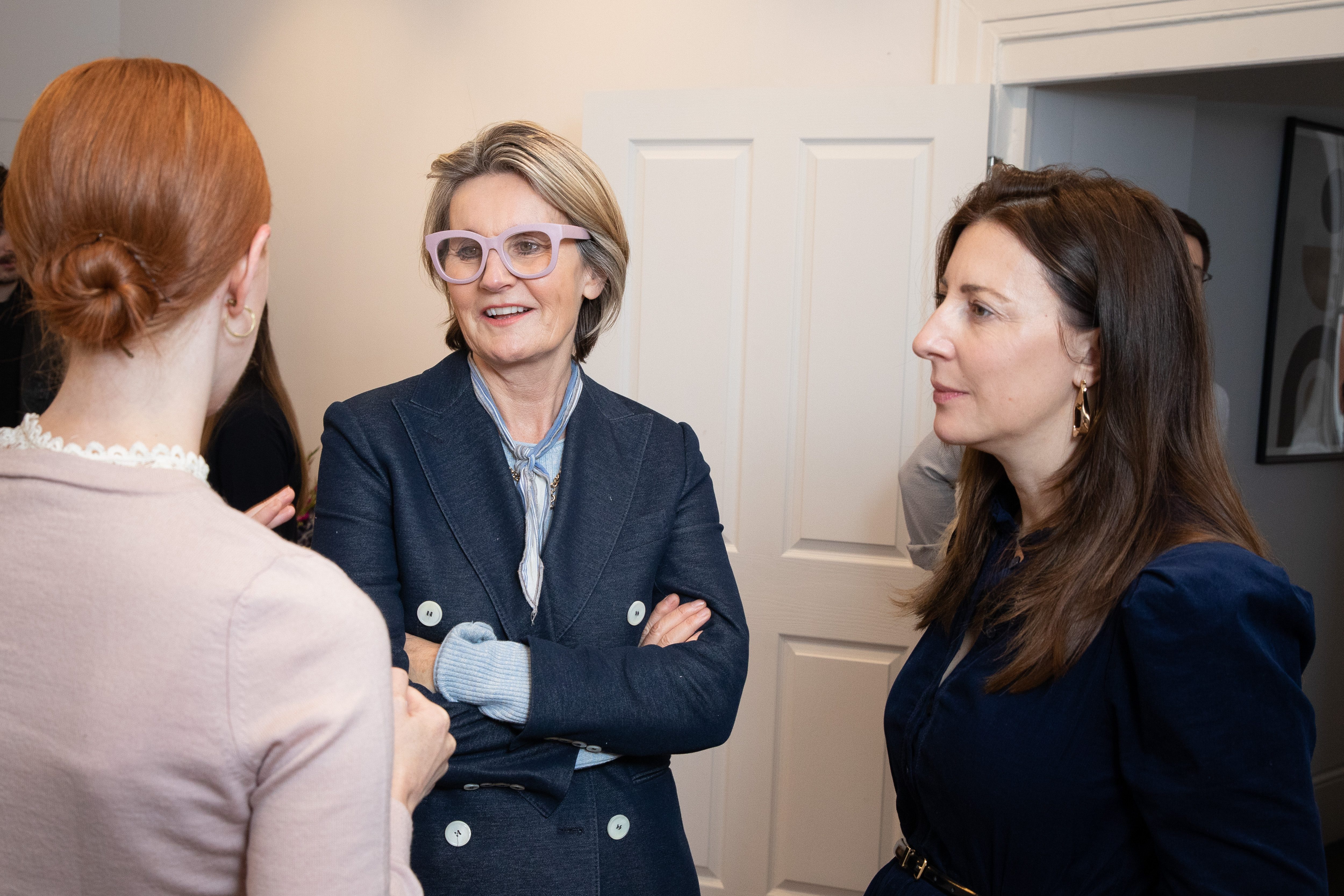 More than half (51%) of small businesses want to prioritise sustainability, but are being held back by costs

One in ten (11%) small businesses already use generative AI, and almost a third plan to use it in future

Optimism among small business owners is up, but more than half of young entrepreneurs say the stress of running a business has affected their mental health
Small businesses in the UK are embracing AI and prioritising sustainability but are being held back by rising costs and a lack of understanding of the latest technology, new research from Mastercard shows.
Half (51%) of small business owners say ensuring that their business is sustainable is a priority, rising to 70% among younger business owners (18–34s). But more than half (56%) say that rising costs are making it more difficult to meet sustainability goals.
With small and medium-sized businesses making up 99.9% of the UK business population, the findings cast serious doubt on the UK's ability to meet its net zero goals unless this knowledge gap is addressed and additional support is offered.
Two-thirds (63%) of small businesses say they already use technology to reduce their environmental footprint, including to decrease their reliance on paper documents, but half (48%) cite cost as a barrier to using technology more frequently.
Small businesses embrace generative AI, but skimp on cybersecurity
A tenth (11%) of the UK's small businesses are already using generative AI, and 31% say they're likely to increase their use of technology like this in future. However, 28% are concerned that AI could reduce the need for businesses like theirs in the future, and a third (35%) say they are simply not able to keep pace with tech developments.
Small businesses say they need more support to unlock the benefits of technology like AI, with two in five (40%) wanting to use more digital tools in their business, but admit they don't know which ones are best.
Worryingly, only a quarter (26%) of small businesses say they've invested in cybersecurity software, leaving many open to potential attack by criminals.
More than half of young entrepreneurs say running a business has affected their mental health
Younger entrepreneurs are most likely to report poor mental health linked to running a business, with more than half (55%) of 18–34-year-olds saying the stress of running a business over the past 18 months has negatively impacted their mental health, compared to 30% across all age groups.
Despite this, small businesses overall are feeling more optimistic compared to a year ago. The number of small business owners who've never felt more negative about their business' future has decreased from one in four (26% in October 2022), to one in five (20% in October 2023)
Kelly Devine, Division President, UK & Ireland at Mastercard, comments: "When you run a small business, you don't have teams of people who can help you navigate AI, net zero and cybersecurity – you're in charge of sales, IT and sustainability every day. Big businesses need to help wherever they can. Through our Strive UK programme, we're connecting small businesses to experts and advisers who can help them grow, build resilience and tackle some of the biggest challenges head-on."
Retail expert and chair of the Better Business Act, Mary Portas, comments: "Right now, the conversation around sustainability is understandably dominated by larger businesses, with more and more sticking their head above the parapet to commit to net zero goals and push for change. And rightfully so - this is a conversation we need to have.
"But a fundamental part of the UK's business population is being underestimated: micro and small businesses. They provide three fifths of the nation's jobs and account for half the turnover in the private sector. Combined, they have huge clout and it's brilliant that so many are committed to sustainability.
"But this counts for nothing if they aren't supported to achieve their net zero goals. This is a group that accounts for 99% of the country's businesses – if they don't hit their targets, none of us will."

Methodology
Strive UK Barometer 2023 research was conducted by Opinium and comprises responses from 1,000 UK business owners between 28th August - 7th September 2023
About Strive UK
Strive UK helps small businesses by providing free access to training and targeted advice to tackle business challenges, like setting up an online shop, managing cashflow and creating a social media strategy. Businesses also have access to experienced entrepreneurs and boards to help them grow their business and strengthen their resilience. Strive UK has reached more than a million businesses to date and works with Enterprise Nation, Digital Boost and Be the Business to provide support
About Mastercard (UK)
Mastercard is a global technology company in the payments industry. Our mission is to connect and power an inclusive, digital economy that benefits everyone, everywhere by making transactions safe, simple, smart and accessible. Using secure data and networks, partnerships and passion, our innovations and solutions help individuals, financial institutions, governments and businesses realize their greatest potential. With connections across more than 210 countries and territories, we are building a sustainable world that unlocks priceless possibilities for all.