Mastercard and Hi partner to launch salary access card to give employees real-time access to earned pay
April 19, 2021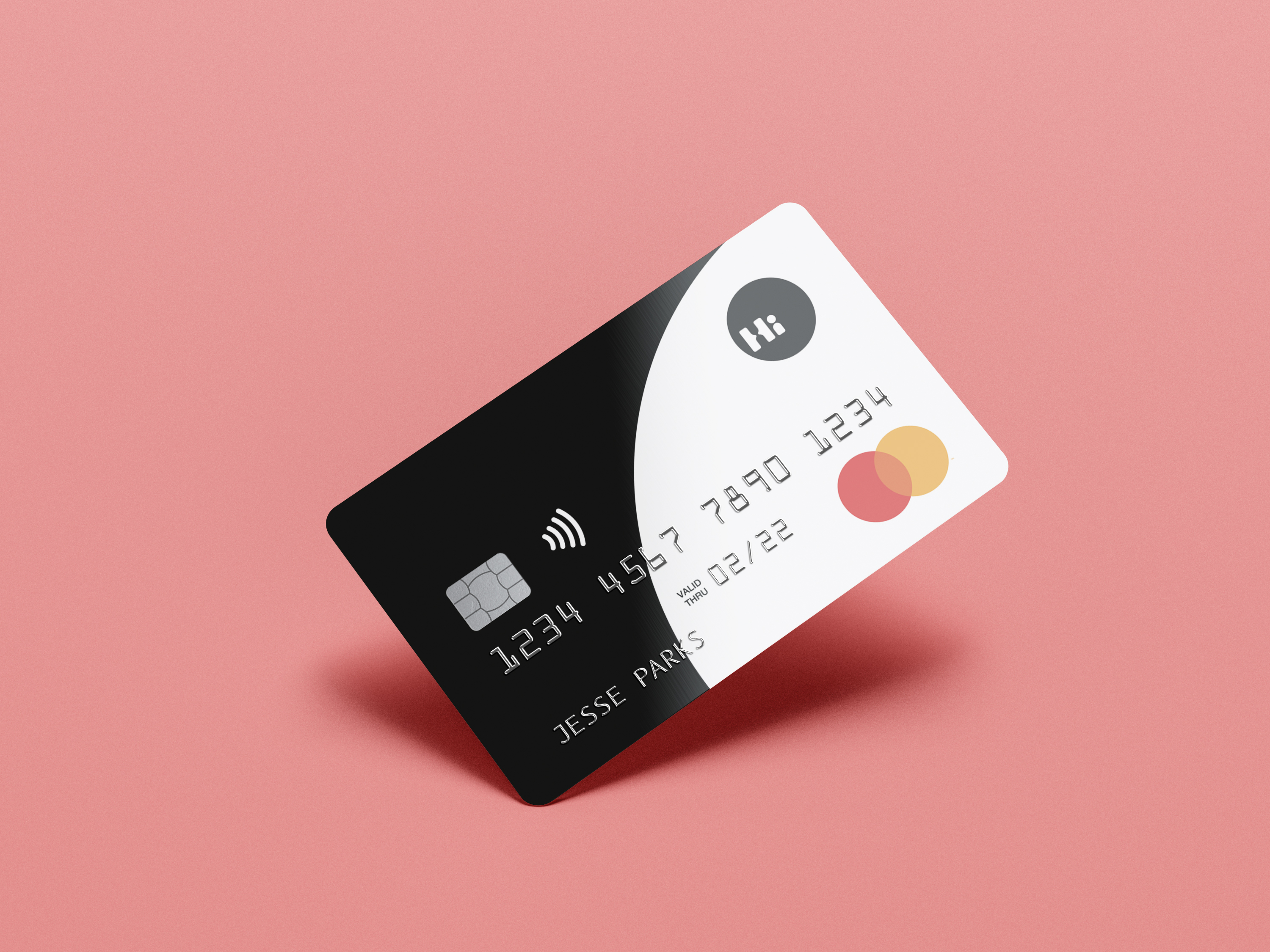 Hi55 Ventures, a disruptive new fintech company in pay, has partnered with Mastercard to launch, a market-first salary access card, enabling people to access their pay as soon as they've earned it. 
Similar to a debit card, the card gives employees direct access to money they've earned in real-time, with a limit in line with their earnings. By changing how people are paid, Hi puts them directly in charge, and in control, of their pay for better budgeting. The card, issued by Railsbank – the leading global Banking-as-a-Service (BaaS) platform, is available to employees of companies who have signed up to Hi55 Ventures' innovative platform, Hi.
Backed by one of the world's largest IT companies and industry stalwart, NTT DATA, Hi enables organisations to rethink payroll entirely and offer an alternative employee benefit by giving them easier access to earned pay. With the card, employees can access their salary free of charge in real-time, helping to increase their financial freedom and flexibility and reduce the potential reliance on high-rate borrowing.
David Brown, founder and CEO of Hi55 Ventures said: "Hi's partnership with Mastercard represents a step-change in our mission to reinvent pay and make the world financially stronger. Mastercard joins a coalition of partners, which includes NTT DATA, whose global reach and expertise will turbo-charge the delivery of Hi and enable companies around the world to unlock fast, affordable working capital and pay employees more flexibly.
"With the easy-to-use card, managed through the Hi app, employees can more easily see and access their salary anytime they've earned. This represents a radical change to how we get paid. This not only helps employees with better budgeting or meeting unexpected shortfalls, it also helps companies to secure the financial health and wellbeing of their workforce."
The collaboration between Hi55 Ventures and Mastercard signifies the first step in a long-term strategic partnership to bring the Hi product to market at scale globally and unlock a pay asset finance market worth £20.3trillion1. In addition to helping organisations attract and retain talent, Hi also helps companies unlock affordable working capital by letting them defer payroll by 8-12 weeks days through a new asset class, pioneered by Hi, called Pay Asset Finance. This releases a new source of working capital for businesses, which can be used to optimise cashflow without adding debt to the balance sheet.
Kelly Devine, Divisional President, Mastercard UK & Ireland commented: "For many people being able to access their salary as they earn it is a lifeline, and we are delighted to be working with Hi to make that a reality for those who need it."
Nigel Verdon, CEO and co-founder of Railsbank, added: "We're thrilled to support Hi and provide our leading expertise in global BaaS and Embedded Finance, and help bring this product to market. We look forward to working closely with Hi in the coming months."
NTT DATA is the first company to pilot weekly pay and is in the process of piloting Hi-Anytime, which includes the use of the card.
"Hi is revolutionising our payroll and enabling us to offer our employees the benefit of getting paid more frequently with none of that price tag that comes from wage advance services. This means our staff are in control and earning in a more flexible way" said David Costa, CEO at everis an NTT DATA company.  
For more information on how to sign up to Hi, visit https://www.hi.group/.
-END-
Notes to editors:
[1] Aite Group, 2021: Pay Asset Finance Creates A Superior Asset Class: Time
Media Contacts
Hi55 Ventures Press Office
About Hi55 Ventures
Hi55 Ventures is an innovative fintech launching Hi to help companies unlock fast, affordable working capital and pay employees more flexibly through payroll. Hi upholds itself to the highest standards to deliver positive social impact and is proud to be accredited as a Social Enterprise by Social Enterprise UK and has pending B-Corp status.
Hi55 Ventures is partnered with NTT DATA, one of the world's largest IT companies and supplier to Fortune 100 companies. Together they have created a new type of asset class, called Pay Asset Finance, which could unleash a US$20.3 trillion market according to research undertaken by Aite Group.
As part of its global program, Hi55 Ventures is supported by Mastercard and Microsoft For Startups which provides technology and business support to help B2B startups scale quickly.
About Mastercard (UK)
Mastercard is a global technology company in the payments industry. Our mission is to connect and power an inclusive, digital economy that benefits everyone, everywhere by making transactions safe, simple, smart and accessible. Using secure data and networks, partnerships and passion, our innovations and solutions help individuals, financial institutions, governments and businesses realize their greatest potential. With connections across more than 210 countries and territories, we are building a sustainable world that unlocks priceless possibilities for all.