Mastercard and Handpoint join forces to increase card acceptance for European small businesses
September 16, 2020 | By aylinfastenau
Mastercard and Handpoint signed a partnership to promote card payment solutions amongst thousands of European SMEs. The partnership's suite of offering enables companies to tailor the tools to their size and need. 

Mastercard and Handpoint, an in-person payments platform provider, have signed a partnership agreement to promote greater acceptance of card payments by thousands of Small and Medium Enterprises (SMEs) in Bulgaria, Croatia, Czechia, Italy, Slovakia and the UK.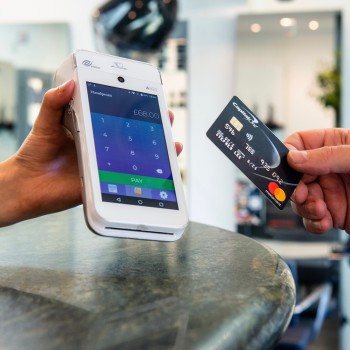 The partnership promotes the use of Handpoint's powerful and secure payment platform that is both brandable and customisable for Merchant Service Providers (MSPs), helping small businesses who are missing essential technology to accept card payments for their businesses. This is also an intuitive payment solution that can expand its features to support businesses as they grow and require more advanced options.

The partnership offers a suite of tools that can be adapted based on businesses' needs including:


mPOS: Brandable, intuitive payment app which enables businesses to securely accept card and contactless payments through affordable and portable card readers, whilst easily managing key metrics from their transaction history
smartPOS: All-in-one, smart payment terminal that is the epitome of excellent customer interaction and seamless checkout experience
softPOS: The Handpoint platform is built to support the future evolution to a payment software solution without terminal hardware requirements.

In line with the recent surge in contactless payments – which now accounts for 75% of all Mastercard transactions in Europe – all payment devices within this partnership are contactless enabled.

Handpoint's Terminal Management System includes an informative Merchant Portal empowering business with digital technology to take control of their payment management. This tool makes it easier to keep a record of transactions, particularly in countries where business owners are required to report all transactions to government authorities. This is particularly useful for entrepreneurs who will be able to allocate more resources to their core business rather than back office functions.

Jason Lane, EVP Market Development, Europe at Mastercard notes: "SMEs are both a vibrant and vital part of the European economy. Many of these small businesses who work only with cash have been disproportionately impacted in recent months by the health crisis. Be it contactless, online payments or mobile payments, at Mastercard we want to empower small businesses to accept more payment methods, to generate more sales and support their economic recovery."

David Gudjonsson, CEO at Handpoint, comments: "Handpoint is proud to partner with Mastercard and bring new, smart payment solutions to establishing merchants across Europe. Payments that offer choice, flexibility and business intelligence have never been more important, for merchants who are adapting to card payments with mPOS through to growing merchants who can benefit from smartPOS with unified payments across channels and integrated POS software."
- ENDS - 


About Mastercard (NYSE: MA), www.mastercard.com Mastercard is a global technology company in the payments industry. Our mission is to connect and power an inclusive, digital economy that benefits everyone, everywhere by making transactions safe, simple, smart and accessible. Using secure data and networks, partnerships and passion, our innovations and solutions help individuals, financial institutions, governments and businesses realize their greatest potential. Our decency quotient, or DQ, drives our culture and everything we do inside and outside of our company. With connections across more than 210 countries and territories, we are building a sustainable world that unlocks priceless possibilities for all.

Follow us on Twitter @MastercardEU @MastercardNews, join the discussion on the Beyond the Transaction Blog and subscribe for the latest news on the Engagement Bureau.

 
About Handpoint, www.handpoint.com Handpoint has been a pioneer in defining integrated payments and next-generation POS, from advancing the checkout experience with mobile technology to launching open payment integrations for all emerging POS platforms on 3 continents. We provide solutions for merchants, acquirers, payfacs, ISOs and ISVs are delivering the cutting edge of payments: where customer experience and management after, where payments are embedded seamlessly, and where mobile technology fuels growth. Handpoint's software terminal, international gateway, and terminal management system enable the future of acquiring, from mPOS and integrated POS to a future without terminals. Follow us on LinkedIn and Twitter @HandpointLtd


Mastercard media contact
Aylin.Fastenau@mastercard.com


Handpoint media contact
lara@handpoint.com