Mastercard and PayPal launch Instant Transfer in nine European markets
October 27, 2020 | Brussels, Belgium
By using Mastercard Send™, PayPal customers in several European markets can now conveniently cash out their balances to Mastercard cards in real time[1].
Following successful launches in the US and Singapore, Mastercard and PayPal are extending their Instant Transfer service to Europe. The service is now available in Bulgaria, Bosnia, Germany, Italy, Romania, Serbia, Slovenia, Spain and UK. In markets where this alternative way to cash out balances is live, it is already seeing strong demand from PayPal customers.
Leveraging Mastercard Send™, Instant Transfer enables PayPal customers to cash out funds from their PayPal wallets to their Mastercard cards in real-time*. Receiving the funds on a payment card such as a debit card can be more convenient for customers who typically find it easier to access their card information than their bank account details.[2] This in turn can be an opportunity for Mastercard issuers in the form of increased consumer engagement and follow on spend.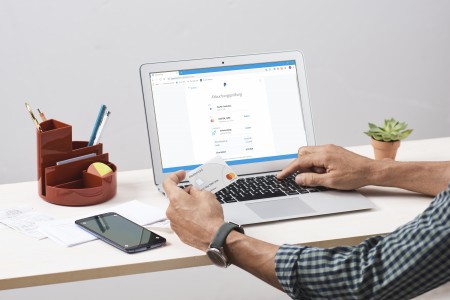 Mastercard Send, is part of the Application layer within Mastercard's multi rail proposition, which enables people and organizations to send and receive money how, where and when they choose, between bank accounts, or like this PayPal functionality, across card rails.
This new real-time means of cashing out balances is also a helpful alternative for PayPal's business users; the speed of transfer and earlier access to earnings improves liquidity and cashflow.
David Dechamps, Senior Vice President, Digital Payments & Labs for Europe at Mastercard notes: "This extension to our long-standing partnership with PayPal is another step towards providing more choices for the people that we serve. We're delighted to leverage our joint expertise and experiences in payments innovation to make our European customers' lives easier.  Customers can now choose how they want to cash out without compromising speed, convenience and security."
Mastercard Send™ plays a key role in diversifying Mastercard's payment flows and enhancing payment experiences for customers.
[1] Actual posting times for approved transactions will depend on the receiving financial institution
[2] https://www.mastercard.us/content/dam/mccom/en-us/documents/mastercard-send-debit-lift.pdf