ryd to partner with Mastercard and a premium car manufacturer from South Germany
January 16, 2020 | Frankfurt/Munich | By Philipp Bruchert
FinTech driving digital payments on the forecourt


The German IoT/Fintech start-up ryd closes a double-digit million Euro funding round that will see them accelerate their rollout across Europe. Both, global technology company Mastercard and a Southern German premium car manufacturer, are among the strategic investors looking to digitise payment on the petrol forecourt.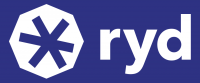 The Munich-based company gained important strategic investors, as well as key partners in enabling mobile payment at the gas station with ryd pay. Having successfully worked together in the past, the collaboration is building considerable momentum as they target a roll out across Europe. ryd is already active in Germany, Austria and Switzerland and will soon be expanding into Benelux, Spain and Portugal. By 2024, ryd pay will be available throughout the EU.

"Mastercard and a major premium car manufacturer are the right strategists for ryd" says Oliver Götz, founder and Executive Chairman of ThinxNet. "The combination of a tech company in the global payments industry and a car manufacturer offer ideal conditions for a powerful scaling of ryd pay."




ThinxNet and car manufacturers have already shared success in the past.

ThinxNet has high expectations and values when it comes to making payments at the gas station more efficient and convenient. Mobility is changing. Digitisation not only opens up new possibilities, but also creates previously unknown business areas. This makes digital fuelling an important cornerstone for mobility services strategies of car manufacturers.




Mastercard wants to establish mobile payment in everyday life.

The expanding digital connectivity in the context of the Internet of Things leads to new ecosystems that have the potential to unlock a multitude of new services - including in cars. "Going forward, payment processes will not only be initiated via smartphones, but also increasingly directly through other everyday connected devices, such as cars. With our state-of-the-art technology we are looking to turn the car into a secure payment platform", explains Jason Lane, Executive Vice President Market Development, Europe. "This means more convenience and service for consumers as well as a reduction of costs and risks associated with cash for petrol stations."

About Mastercard
Mastercard (NYSE: MA) is a technology company in the global payments industry. Our global payments processing network connects consumers, financial institutions, merchants, governments and businesses in more than 210 countries and territories. Mastercard products and solutions make everyday commerce activities – such as shopping, traveling, running a business and managing finances – easier, more secure and more efficient for everyone.

About ThinxNet / ryd pay
ryd is a product of ThinxNet GmbH, a fast growing IoT / FinTech start-up from Munich. Founded in 2014, ThinxNet puts the digital future on the road. ryd is a connected car platform focusing on ryd pay and ryd box. ryd pay is the largest cross-brand solution for mobile payments directly at the gas pump. With ryd pay you pay directly via the ryd app at the gas pump or in the car and save yourself the trip to the gas station shop. Fast, convenient and secure thanks to security and encryption mechanisms based on banking standards. The ryd box, an OBD2 connector, turns every car into a SmartCar. ryd makes driving better and more comfortable, whether at the gas station, for individuals and connected company fleets or as an innovative telematics solution for insurers. Currently ryd is available in Germany, Austria and Switzerland.