Mastercard and Rakuten Viber extend Moneytou to Romania, a quick and easy payment transfer service available within the messaging app
February 26, 2020 | By aylinfastenau
Mastercard announces the expansion of its partnership with Rakuten Viber, to offer Moneytou, a peer to peer (p2p) payment service available within the Viber messaging app, which has over one billion users around the world. Following Moneytou's launch in Hungary and Ukraine last year, the service is now available to users in Romania, with plans to extend to additional European countries.

Moneytou is a result of innovation and strong partnership between Mastercard, Viber, NeoPay, Libra Internet Bank and Wirecard. The service leverages the Mastercard Send™ platform to enable real-time* payment transfers to any eligible card. Through a single connection, Mastercard Send™ allows people and organizations to send and receive money how, where and when they choose. The platform plays a key role in diversifying Mastercard's payment flows and enhancing payment experiences for customers.

Viber users with an account linked to a Hungarian, Ukrainian or Romanian mobile number will now be able to send and receive money between debit and credit cards issued on the domestic market in a quick and convenient way, without needing to share or enter any payment details, or top-up a separate wallet.

Users can simply register their card details by selecting the Gif+ section in a Viber chat and tapping the Moneytou icon, with the option to register multiple cards. Once card credentials are registered, users are ready to send and receive payments seamlessly in their Viber chats.

Recipients will then receive a chat notification of the payment transfer, and have access to their money in their bank account within minutes, at any time or day of the week, including evenings and weekends.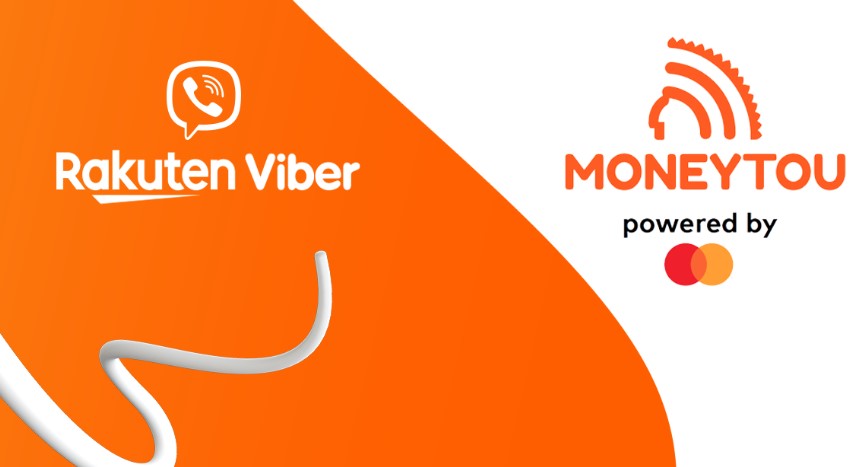 Mastercard statement:

"People around the globe are increasingly taking advantage of new, innovative technology to make payment transfers faster and easier. Our partnership with Rakuten Viber, powered by Mastercard Send™, allows people to send P2P payments securely within their messaging app, as easily as sending a message. This partnership is just another example of how Mastercard Send is providing innovative new solutions for customers and consumers all around the world, enabling them to send and receive money, when, where and how they want," Shari Krikorian, Senior Vice President, Mastercard


Rakuten Viber statement:

"Rakuten Viber has set on the mission to not only connect people freely and securely no matter where they are but also to make a growing number of useful and essential digital services more accessible than ever before. Thus it's logical that the next big frontier of development for us is the person to person payment services, where the innovation in recent years has been growing rapidly. We are beyond excited to unite communication and fintech in Moneytou - an exceptional experience that brings to the masses previously complex financial service at the tip of our users' fingers in the chat," Atanas Raykov, Senior Director at Rakuten Viber, EEMENA

 

Libra Internet Bank statement:

"We are very proud to be the first bank in Romania to export its own banking technology as part of an international instant payment project which now makes its debut on the Romanian market. LIBRA INTERNET BANK is all about focusing on providing the best possible solutions for customer needs and thus bringing our contribution to achieving an innovative payment solution such as this is a logical step for us," Radu SABAU, Manager of LIBRA INTERNET BANK's Card Division

 

Neopay statement:

"The good thing about Moneytou is that it works incredibly easily: users only need to register once, and from then on, money is "just one of the many things" that they can share within Viber. The concept is proven by tens of thousands of registered users in a matter of weeks in the first 2 countries launched. Security of the funds and channels is a key priority for us, therefore we are only using proven solutions meeting the highest standards. Our company's goal in the first phase of expansion is to also appear on millions of Rakuten Viber users' devices in Ukraine, Romania, Serbia and Bulgaria," Gergely Benda, CEO, NeoPay

 

*Actual posting times for approved transactions will depend on the receiving financial institution

 

###

 

About Mastercard:

Mastercard, www.mastercard.com, is a technology company in the global payments industry. Our global payments processing network connects consumers, financial institutions, merchants, governments and businesses in more than 210 countries and territories. Mastercard products and solutions make everyday commerce activities – such as shopping, traveling, running a business and managing finances – easier, more secure and more efficient for everyone. Follow us on Twitter @MastercardNews, join the discussion on the Beyond the Transaction Blog and subscribe for the latest news on the Engagement Bureau.

Contact: Aylin.Fastenau@mastercard.com


About Viber:

At Rakuten Viber, we connect people. No matter who they are, or where they are from. Our global user base has access to a range of features like one-on-one chats, video calls, group messaging, and updates and discussions with their favorite brands and celebrities. We ensure our users have a secure and free environment to share their emotions. Rakuten Viber is part of Rakuten Inc., a world leader in e-commerce.


About Libra Internet Bank:

LIBRA INTERNET BANK, part of the American investment group New Century Holdings (NCH), is one of the fastest growing banks in the CEE region and it has been recognized as Digital Bank of the Year in 2019. The bank closely collaborates with various fintechs to implement creative solutions in Central and Eastern European region.


About Neopay:

NeoPay Ltd is a fintech company established in Budapest in 2018. From the outset, Neopay's goal is to build an innovative service that is competitive even across borders, especially in the Central and Eastern European region. NeoPay believes not only in a strong core idea, but in building a meticulous business collaboration ecosystem. Proof of this is Moneytou instant money sending service implemented by a multi-player collaboration including amongst others Mastercard, Rakuten Viber and GB & Partners.