Mastercard and myPOS sign strategic partnership to promote card payment solutions to small businesses across Europe
February 27, 2020 | Waterloo | By aylinfastenau
The partnership aims to boost the adoption of card payment technology by small and medium-sized enterprises (SMEs), helping them reach more customers and grow their business


Mastercard and myPOS, a pan-European fintech, signed a strategic partnership agreement to promote card payment solutions to SMEs across Europe[1].  Working together, the partnership will raise awareness among small businesses of the innovative solutions to accept card transactions; designed to meet their needs at a price that fits their budget.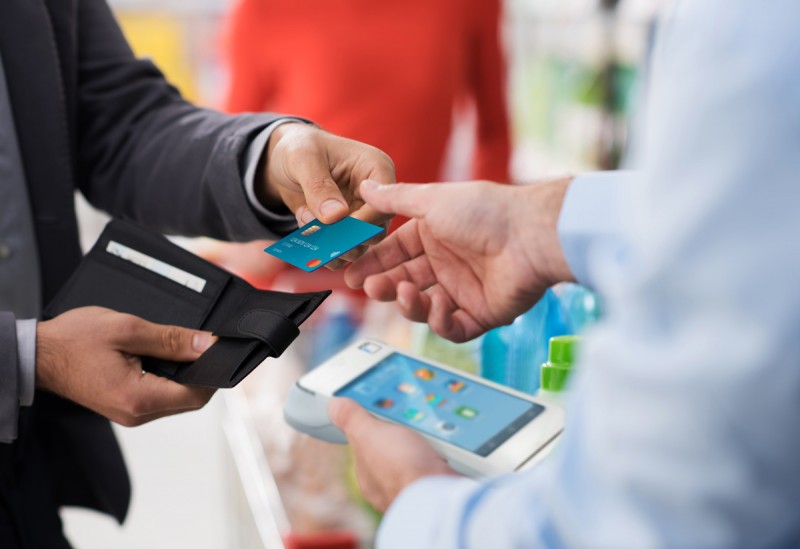 SMEs underpin the European economy, representing 99% of all businesses[2], but, traditionally, the ability to pay by card in such businesses has been variable and patchy.  This was, in part, due to the lack of cost-effective card payment terminals, but also to the difficulty in engaging with small business owners to raise awareness of the benefits of cards and the solutions available. This new partnership will enable Mastercard and myPOS to tackle these challenges head on.

Leveraging Mastercard's global network and technology, myPOS offers innovative, flexible and affordable payment acceptance services under a unified commerce approach, streamlining all payment channels into one integrated platform. Whether selling via mobile, online or at the counter, myPOS not only enables card payments but their business-in-a-box solution brings many other benefits to small businesses. This includes multi-currency and cross-border payments, myPOS mobile app, a business debit card and instant payouts, making it easier for merchants to manage their finances.

myPOS is unique in establishing flagship stores in key European cities where retailers can try out the range of myPOS products and services and talk with experts about tailor-made payment solutions to increase sales and grow their business. This will be complemented by multi-market campaigns to promote awareness of the myPOS payments proposition.

Jason Lane, EVP Market Development, Europe at Mastercard comments: "We offer many innovative solutions that help entrepreneurs do business simply and securely, but it is important that people know of these solutions. Today's partnership with myPOS aims to raise awareness of the great tools we have and, ultimately, improve the bottom line for small businesses."

myPOS founder and CEO, Christo Georgiev, comments: ''myPOS was born out of the need for payment solutions specifically designed for the small businesses and solo entrepreneurs. Thanks to partners like Mastercard we have been able to reach tens of thousands of businesses in the European Economic Area and empower them to manage their payments and cashflow in new and more efficient ways.''

Today's announcement builds on the recent partnership between Mastercard and myPOS to issue Mastercard debit cards to their merchants. This will empower merchants to better manage their finances and drive greater financial inclusion.
– ENDS –

About Mastercard
Mastercard (NYSE: MA), www.mastercard.com, is a technology company in the global payments industry.  We operate the world's fastest payments processing network, connecting consumers, financial institutions, merchants, governments and businesses in more than 210 countries and territories.  Mastercard products and solutions make everyday commerce activities – such as shopping, traveling, running a business and managing finances – easier, more secure and more efficient for everyone.  Follow us on Twitter @MastercardNews, join the discussion on the Beyond the Transaction Blog and subscribe for the latest news on the Engagement Bureau.

Mastercard media contact
Aylin Fastenau
Manager, Communications
aylin.fastenau@mastercard.com

About myPOS
myPOS is a fintech company operating across the European Economic Area. The myPOS e-money accounts and payment services are provided by a myPOS-owned UK E-Money Institution, authorised and regulated by the FCA and by an associated EU-licensed E-Money Institution, a direct member of MasterCard, VISA, Amex, JCB, UnionPay and other card schemes.
To date, myPOS serves 100,000+ businesses in 30+ European territories. In 2019 myPOS was awarded the Best POS Innovation by the Merchant Payments Ecosystem in Berlin.
For more information, visit our website www.mypos.com and @myposofficial.

myPOS media contact
Irina Stefanova
PR manager
+44 20 3129 3086
pr@mypos.com

 

[1] European Economic Area + Switzerland

[2] https://ec.europa.eu/growth/smes_en