Mastercard Supports Women's Football and Offers Priceless Experiences to Younger Generations with Inspiring Role Models
December 12, 2020 | PARIS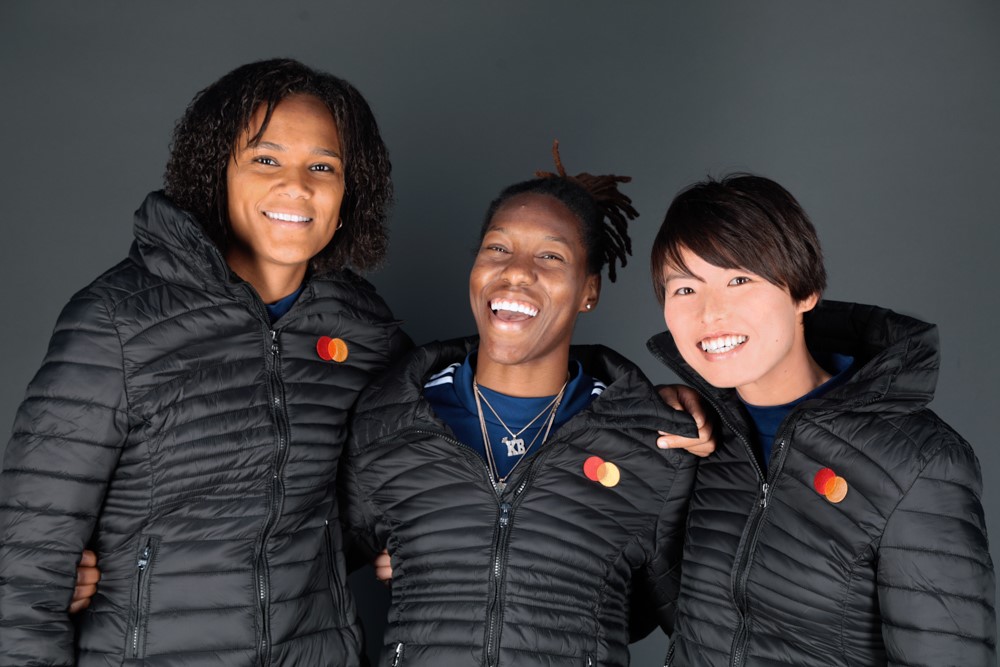 Mastercard and women's football is a long lasting story of more than 25 years as well as the relationship that has been built around two European clubs, Arsenal Women and Olympique Lyonnais in 2019, as well as with several ambassadors from France (Ada Hegerberg, Kadeisha Buchanan, Saki Kumagai, and Wendie Renard) but also across the channel (Alex Scott, Sam Kerr, Pernille Harder). Mastercard's ambition is to contribute to the development of women's football around the world, to support equality and to inspire fans and football enthusiasts.
With its #ABallCanStartSomethingPriceless slogan, Mastercard is delivering a strong message that aims to nurture engagement and provide role models to young girls to dare to dream.
"With this campaign, Mastercard is strengthening its commitment to gender equality by giving a voice to the greatest female football players. It is our role, as sponsor, to spread this message around the world to change mentalities. We are proud to support our internationally renowned ambassadors in this process through a symbolic message," explains Laurent Mathis, Marketing and Communication Director of Mastercard France.
BELIEVE IN YOUR DREAMS THROUGH PRICELESS MASTERCARD EXPERIENCES
In a context where it is no longer possible to physically attend matches, to meet and greet players, or simply to practice a team sport, Mastercard would like to continue to thrill younger football fans by offering them virtual exchanges with Olympique Lyonnais players; a programme created around the Mastercard ambassadors with the objective to reinforce the link between fans and their idols, to make dreams come true with football images of the best European team and to inspire the next generation throughout the season.
"We are trying to overcome the obstacles that hold women back, but we cannot do it on our own. It is only by confronting points of view that we will unleash ideas that will change the world. We    all have our place in the sports world.
And it's important for young girls to see women succeed in sports, so they can have role models. It can show them that with determination everything is possible.
They can then relate to the success of women who have succeeded, persevered and who have paved the way for them," said Wendie Renard, captain of the Olympique Lyonnais Women team.
By offering to its followers a wrap-up of the main results and flagship news of the Olympique Lyonnais women team, Mastercard encourages fans to follow and support these   exceptional players throughout the season.
Videos highlighting Mastercard ambassadors, which inspire young girls and encourage them to follow their lead by reminding them of the role and importance of women in sport. For   example, a video with  a powerful message from Wendie Renard: "There are no easy successes nor definitive failures". Other video content featuring Saki Kumagai et Kadeisha Buchanan will also   be released.
Priceless experiences are offered to cardholders on the priceless.com platform, allowing them to interact with the ambassadors on a large variety of topics.
The whole campaign supported by Mastercard France and Mastercard Europe this season can be followed on its social networks (Facebook, Instagram and Twitter) under the #ABallCanStartSomethingPriceless hashtag.
Media Contacts
Lysiane Ahchiow, Mastercard