Fernando Torres talks about the power of football and how a ball can Start Something Priceless® in an exclusive interview with Mastercard
August 19, 2020
Today, Mastercard releases an exclusive interview with football legend Fernando Torres on priceless.com. He looks back at his UEFA Champions League memories, as he explores his thoughts on how a ball can start something Priceless.

Former Spanish footballer and Mastercard ambassador, Fernando Torres, was the youngest player to be named captain at Club Atlético de Madrid, making club history. During this interview, Torres recalls his career progression and lifechanging moments which have made up his celebrated legacy to date.

Torres says to owe his passion of football to his brother, a goalkeeper, who needed someone there to shoot the ball to him, in order to practice. However, Torres also explains how making it to the top wasn't a breeze; "the first time I played football, it was an obligation, but that day, my life changed".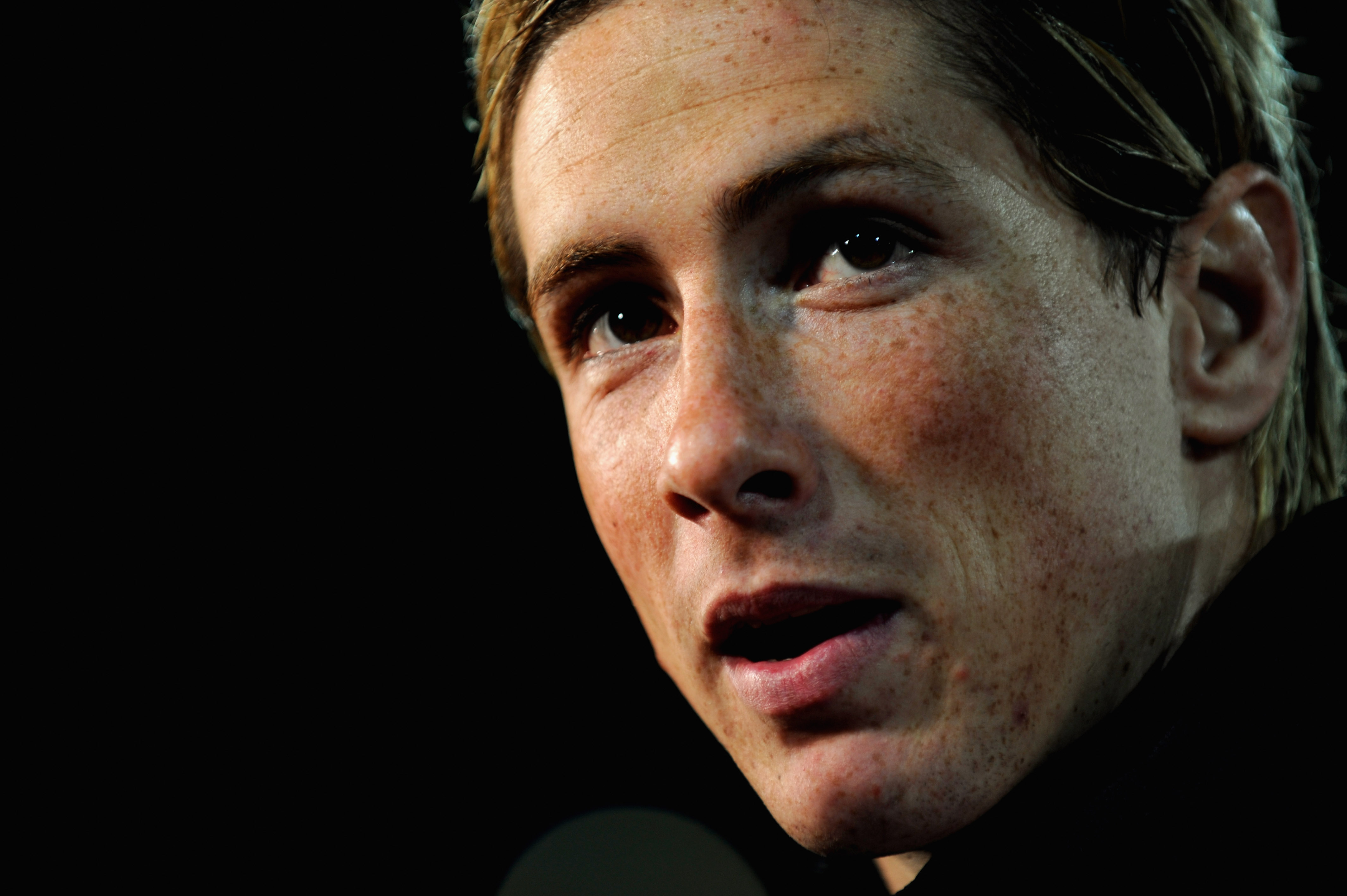 RUSTENBURG, SOUTH AFRICA - JUNE 14: Fernando Torres of Spain looks on during the Confederations Cup Group A match between New Zealand and Spain at the Royal Bafokeng Stadium on June 14, 2009 in Rustenburg, South Africa. (Photo by Michael Regan - FIFA/FIFA via Getty Images)


After being a long-standing supporter of Club Atlético de Madrid, Torres joined the team at 17. Debuting his skills at an away game just one week in, Torres scored his first goal making his childhood dreams come true.

Aside from winning the UEFA Champions League, Torres mentions that having the chance to play with his childhood hero, Club Atlético de Madrid striker Kiko, was a standout Priceless moment in his career. Torres also credited Steven Gerrard for his personal skills and progression saying "there is Fernando Torres before he played with Steven Gerrard and a Fernando Torres after he played with Steven GerrardHe changed my game".

Celebrating goals is an iconic moment within the matches. Torres says; "for me, football is about supporters and the fans". The power of football is evident, Torres says, "it makes people and fans feel happy and free. They connect with football and forget about everything. That's why football is so powerful". Mastercard and its sporting ambassadors have worked closely with UEFA Champions League to connect fans all over Europe and is offering fans a chance to win a truly Priceless digital experience, enabling them to ask football legend Fernando Torres a series of questions.

Jeannette Liendo, Senior Vice President, Marketing and Communications, Mastercard Europe said: "Our goal is to connect fans with their passions in new and unexpected ways. The UEFA Champions League is a massive event in every football fans calendar and for them we know that a ball can Start Something Priceless. From the excitement of a goal, to the sheer joy of the occasion. During a time where people will mostly be watching UEFA Champions League from their homes, we have created a series of truly Priceless Experiences that not only allow fans to get closer to their sporting idols, but also gives them the opportunity to ask football legends, such as Fernando Torres, their own questions."

This year in a bid to bring fans closer together, Mastercard has declared its attempt to break a world record with the largest digital celebration 'wave' across social media. Fernando joins in the celebration with the #PricelessWave challenge. #PricelessWave will create a new unforgettable experience, that connects UEFA Champions League fans and players across Europe, to support their teams whilst watching the games from home. Join the Priceless Wave: https://www.tiktok.com/tag/pricelesswave
- Ends -

 
@mastercardEU #PricelessWave

For further information please contact: mastercard@talkertailor.com


About Mastercard (NYSE: MA), www.mastercard.com Mastercard is a global technology company in the payments industry. Our mission is to connect and power an inclusive, digital economy that benefits everyone, everywhere by making transactions safe, simple, smart and accessible. Using secure data and networks, partnerships and passion, our innovations and solutions help individuals, financial institutions, governments and businesses realize their greatest potential. Our decency quotient, or DQ, drives our culture and everything we do inside and outside of our company. With connections across more than 210 countries and territories, we are building a sustainable world that unlocks priceless possibilities for all.

Follow us on Twitter @MastercardEU @MastercardNews, join the discussion on the Beyond the Transaction Blog and subscribe for the latest news on the Engagement Bureau


About Priceless.com
Priceless.com is Mastercard's experiential lifestyle hub designed to inspire and create once in a lifetime moments to be shared with family and friends at home, online, and everywhere in between. Exclusive to Mastercard cardholders, its unique multicultural proposition allows people to connect closer to their passions, fuels their desires for continuous learning and discovery, and gives them the opportunity to gift experiences, enter sweepstakes, and participate in special auctions to benefit important causes. Inspired from over 40 destinations and accessible from 90+ countries, consumers can find dynamically curated experiences both physical and digital across culinary, sports, arts and culture, music, and more, as well as custom editorial content enabling them to Start Something Priceless.