Fintech World Premiere in Hungary: Rakuten Viber launches instant money transfer service powered by Mastercard
October 3, 2019 | By Anna Marciniak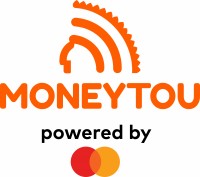 Soon Rakuten Viber users will be able to easily send money to each other using a brand new feature available in the Viber mobile app. The new service, named "Moneytou", has been developed in Hungary and will initially operate with cards issued in Hungary, but with plans for it to be rolled out in other markets as well as on a global scale. The new feature, which leverages Mastercard's Send technology that is a result of an exceptional cooperation of Rakuten Viber and Mastercard allows users to send and receive money immediately through the app in a secure, fast and easy way.

The innovative service behind Moneytou has been developed by NeoPay with the aim of making the service available to customers of most Hungarian banks from the very start.

"We're happy to announce the upcoming launch of Moneytou, a strategic project launching in Hungary, which will offer a unique payment solution for all our users in the country. Partnering with Mastercard and NeoPay has enabled us to offer Hungarians the ability to easily send, receive and transfer money to friends and family with just a few taps," said Cristina Constandache, Chief Revenue Office at Rakuten Viber. "Our mission has always been to bring valuable solutions to our users by opening up our platform to allow for partnerships with innovative companies. We are excited and eager to roll out Moneytou in more countries by the end of the year."

Customers will be able to benefit from the speed of money, with funds being transferred within a matter of minutes, including evening hours and weekends. The transferred amount will appear in the recipient's balance and is immediately available to spend by card or withdrawn in cash. To ensure a seamless user experience, consumers can register multiple cards in the Rakuten Viber app and select the card to use for each transaction. To launch the app feature, consumers will need to tap a separate Moneytou icon within the Viber app. Once they have done this, they'll be able to send money to friends or family members without having to use their bank account number or waiting for the transfer to go through. For easy trouble shooting the feature's online chatbot is always ready to help.

"Leveraging Mastercard Send technology and NeoPay's new service, Rakuten Viber's customers will be able to benefit from near-instant money transfers, meeting the consumer demand for an always-on payments network. Whether customers want to split a bill, pay back money to a friend or put their children's pocket money directly onto their card, Moneytou can enable this instant transaction in an easy and secure way for all Viber users," said Milan Gauder, Head of Product and Innovations at Mastercard Europe.

"The good thing about Moneytou is that is works incredibly easily: users only need to register once, and from then on, money is "just one of the many things" that they can share within Viber. The transaction takes place between the cards of two private parties which means that Moneytou is not a "wallet" application, it does not have a balance; users do not need to deposit or withdraw money with or through the app. Our company's goal in the first phase of expansion, is to also appear in more than 25 million Rakuten Viber users' apps in Ukraine, Romania, Serbia and Bulgaria"– outlined Gergely Benda, NeoPay's founder-executive.

Viber's Moneytou feature will enable users to send up to 125,000 HUF a month, and up to 780,000 HUF per year as regulated by EU's directive on money laundering; however, the issuer bank can also set additional limits. As a special discount on Moneytou Saturdays users can send money at discounted rates until the end of 2019. On these days transfer fee for amounts within 3000 HUF will be 49 HUF and for higher amounts it will be 49 HUF + 1,5% of the sum above 3000 HUF. From Sundays to Fridays the transfer fee for amounts within 3000 HUF will be 79 HUF; while for higher amounts it will be 79 HUF + 1,5% of the sum above 3000 HUF.

The service's financial and technological background is provided by Libra Internet Bank and Wirecard.

"It's really exciting to be part of this project and to contribute with our banking technology for a unique payment solution that has the potential to be a winner in the entire region. This kind of partnership is perfectly suited for our organization, as we are highly customer oriented, agile and digital intensive" – said Emil Bituleanu, CEO Libra Internet Bank.

"The cooperation of these outstanding partners and the innovative payment technology developed by NeoPay have attracted GB & Partners Investment Management. The Exim Crossborder Fund managed by GB & Partners invests in NeoPay thus providing the financial background for the launch of Moneytou first in Hungary and then potentially in neighboring countries. "We see a huge growth potential in this unique solution and strongly believe in the success of the collaboration of these top-notch players" – added Gábor Bürchner investment director of GB & Partners.

"Mastercard is already top of mind for consumers for purchasing both in the physical and online environment. However, Mastercard together with its partners, offers other innovative payment methods e.g. Apple Pay, various mobile wallets, Mastercard Installments as well as supports Open Banking solutions. Rakuten Viber's groundbreaking money transfer feature is now available for consumers, adding another really important application of payments to our innovative range: peer-to-peer transfers" commented Endre Eölyüs, Country Manager of Hungary and Slovenia at Mastercard.
 - ENDS -


Mastercard Communications Contact:

Anna Kovács, anna.kovacs@localtime.hu, +3670 424 7950


About Mastercard:

Mastercard (NYSE: MA), www.mastercard.com, is a technology company in the global payments industry. Our global payments processing network connects consumers, financial institutions, merchants, governments and businesses in more than 210 countries and territories. Mastercard products and solutions make everyday commerce activities – such as shopping, traveling, running a business and managing finances – easier, more secure and more efficient for everyone. Follow us on Twitter @MastercardNews, join the discussion on the Beyond the Transaction Blog and subscribe for the latest news on the Engagement Bureau.


About NeoPay:

NeoPay Ltd., founded by Gergely Benda and Gergely Soós, is a fintech project company that has grown from Neo Interactive, a market-leading digital advertising agency since 2002.

From the outset, NeoPay's goal is to build an innovative service that is competitive even across borders, especially in the Central and Eastern European region. However, unlike the

start-up model typically found in financial innovation, NeoPay believes not only in a strong core idea, but in building a meticulous business collaboration ecosystem. Proof of this is

Moneytou instant money sending service implemented by a multi-player collaboration including amongst others Mastercard, Rakuten Viber and GB & Partners. For further information, please contact at Gergely.Benda@moneytou.eu.


About Rakuten Viber:

At Rakuten Viber, we connect people. No matter who they are, or where they are from. Our global user base has access to a range of features like one-on-one chats, video calls, group messaging, and updates and discussions with their favorite brands and celebrities. We ensure our users have a secure and free environment to share their emotions.

Rakuten Viber is part of Rakuten Inc., a world leader in e-commerce and financial services. It is the official communication channel of FC Barcelona, and the official instant messaging and calling app partner of the Golden State Warriors.

Join Viber today and enjoy the world's best communication experience.

For further inquiries, contact us at media@viber.com


About Libra Internet Bank:

Libra Internet Bank, part of the American investment group New Century Holdings (NCH), is one of the fastest growing banks in the region and it has been recognized as the Most Innovative Bank in Romania in 2018. The bank collaborates closely with various fintechs to implement creative solutions in Central and Eastern European region.