Exclusive insights from Mastercard event in Cannes with Xavier Dolan, Werner Herzog and Julianne Moore
May 16, 2019
A meaningful conversation about the power of cinema through a new and different lens, on Wednesday, May 15th at 2.30pm in the company of a large crowd of international journalists and students (FEMIS, NYU, USC, Sciences po, Columbia University) at the Cannes Film Festival.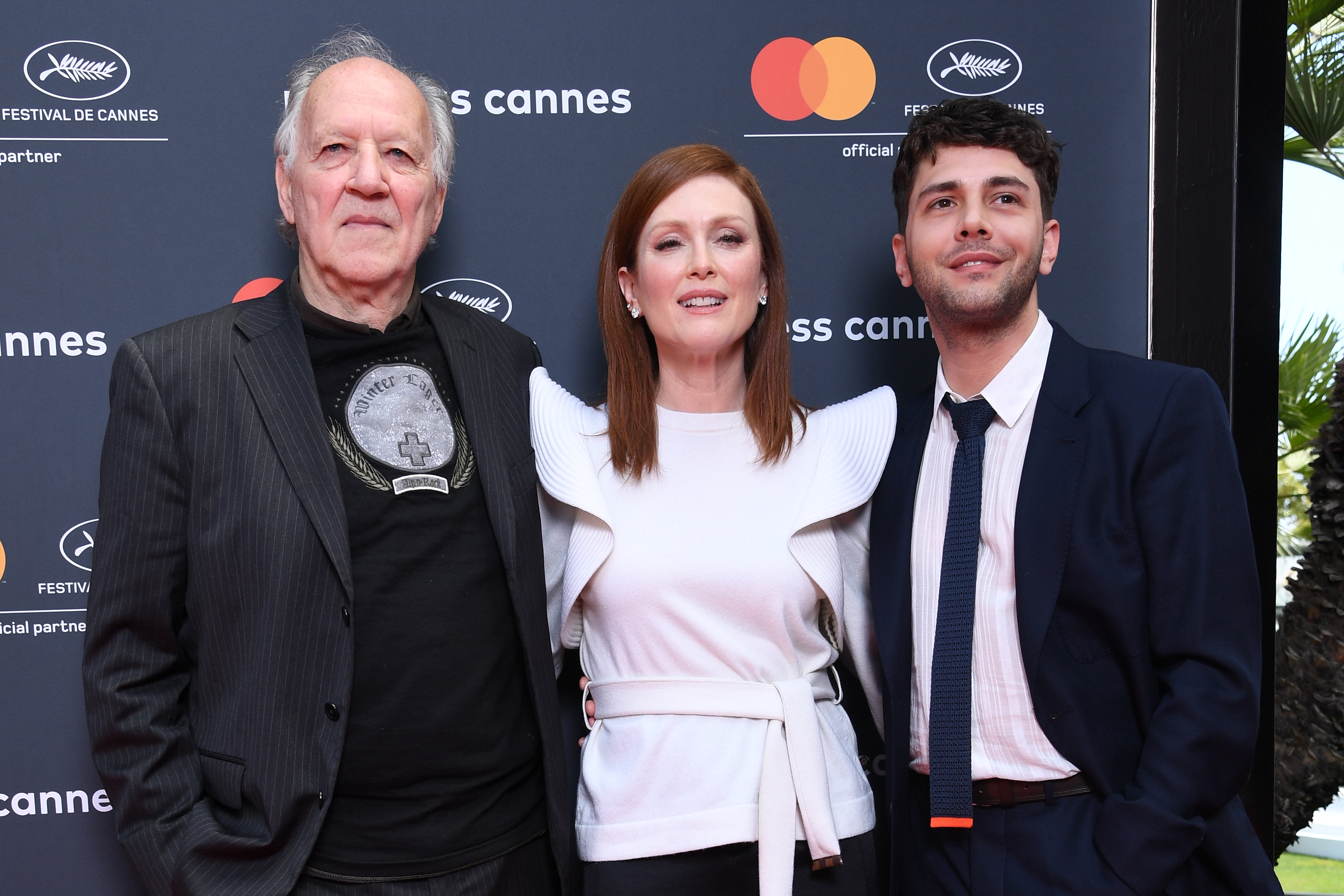 72nd annual Cannes Film Festival (Photo by Daniele Venturelli )

Film and cinema connects us to new experiences, new worlds and new cultures in a unique way.  It has the power to show us life through a creative medium and exposes us to issues and opportunities that can change our thinking, generate emotions and inspire us to see life through a different lens.

Mastercard has been an Official Partner of the Festival de Cannes, one of the world's most prestigious celebrations of film, for the past three years. To celebrate this partnership and to inspire fans and future filmmakers to see "Life Through a Different Lens", Mastercard organised an exclusive conversation with three of the most influential and inspirational personalities in cinema today: Xavier Dolan, Werner Herzog and Julianne Moore.

During their conversation they explored the way technology in taking us to new worlds and showed us fresh perspectives from a different "lens" to change how we consume their art. In an ever connected, digital first world – the way we experience film is changing and the way stories are told is evolving but film and cinema remain an eternal art form to inspire, delight, shock and excite. All three participants shared their personal experiences and views about inspiring the next generation of filmmakers and film fans. They finally shared the big responsibility that film has to go beyond the story and create legacies to inspire change and movement.

Quote selections

"I say to students "Don't complain. If it's bad do it again. Do it your own way." – Julianne Moore

"As an actor you have to bring the personal part of yourself together with the professional. You have to know where the lens, frame, boom is – you're part of a collective effort."– Julianne Moore  

"There is change and hope that are brought by films. I don't start filming saying: let's change the world. But we impact people." – Xavier Dolan  

"There has to be something intrinsic in the story that I can relate to. We go to movies to connect and have an emotional experience. If it's not there, you might as well no do it." – Julianne Moore

"Because of celluloid, I knew since my early age that every second counts." – Werner Herzog

"You have to read, read, read if you want to be a good filmmaker." – Werner Herzog

"Collectiveness of filmmaking is exciting and challenging." – Julianne Moore

"I see the world a certain way and I invite people in that circle, to share my vision." – Xavier Dolan
Download video and photos of the event
#lifethroughadifferentlens #startsomethingpriceless 
-ENDS-

About Mastercard
Mastercard (NYSE: MA), www.mastercard.com, is a technology company in the global payments industry. Our global payments processing network connects consumers, financial institutions, merchants, governments and businesses in more than 210 countries and territories. Mastercard products and solutions make everyday commerce activities – such as shopping, traveling, running a business and managing finances – easier, more secure and more efficient for everyone. Follow us on Twitter @MastercardNews, @MastercardFR, join the discussion on the Beyond the Transaction Blog and subscribe for the latest news on the Engagement Bureau.

About Start Something Priceless
People today believe in the power of brands to effect positive social change, and that they themselves, have a duty to make the world a better place. Start Something Priceless is Mastercard's global brand platform designed to inspire people to pursue their passion or purpose – a reminder that every day, we all have the power to create a memory, ignite a passion, make a difference, and even launch a movement. It is intended to spark a new mindset and encourage people to take an action to create a positive impact in their lives, their communities or even the world.

Through its partnership with great experiences and events around the world, including the Venice International Film Festival, and Berlinale and its own legacy of iconic brand story making with the evolution of Priceless, Mastercard is working to create a movement where art, business, society and people can come together and explore a more inclusive and innovative future. Mastercard's partnership with the Festival de Cannes and the creation of this event is designed to help people see the world differently, while inspiring people to start something meaningful and start something priceless.


Contacts:

Mastercard

Donatienne Douriez, Donatienne.douriez@mastercard.com
Giuliana Abbate, Giuliana.Abbate@mastercard.com
Rose Beaumont, SVP - Business Enablement and Europe Communication


Le Public Système Cinéma
Press event : Caroline Aymar caymar@lepublicsystemecinema.fr