Mastercard and P27 Nordic Payments Platform to build a world first real-time payments system across the region
June 25, 2019 | Stockholm | By akristersson
Delivering fast, cross border, multi-currency account to account payments to the Nordics

Today P27 Nordic Payments Platform (owned by Danske Bank, Handelsbanken, Nordea, OP Financial Group, SEB and Swedbank) and Mastercard have announced a partnership to provide real-time and batch payments across the Nordic markets; building the most advanced, innovative and efficient payments system in the world.

By working together the partnership will connect people across the cluster of countries using multiple currencies. This bold ambition will transform how money moves for consumers, businesses, society, and the payments industry itself.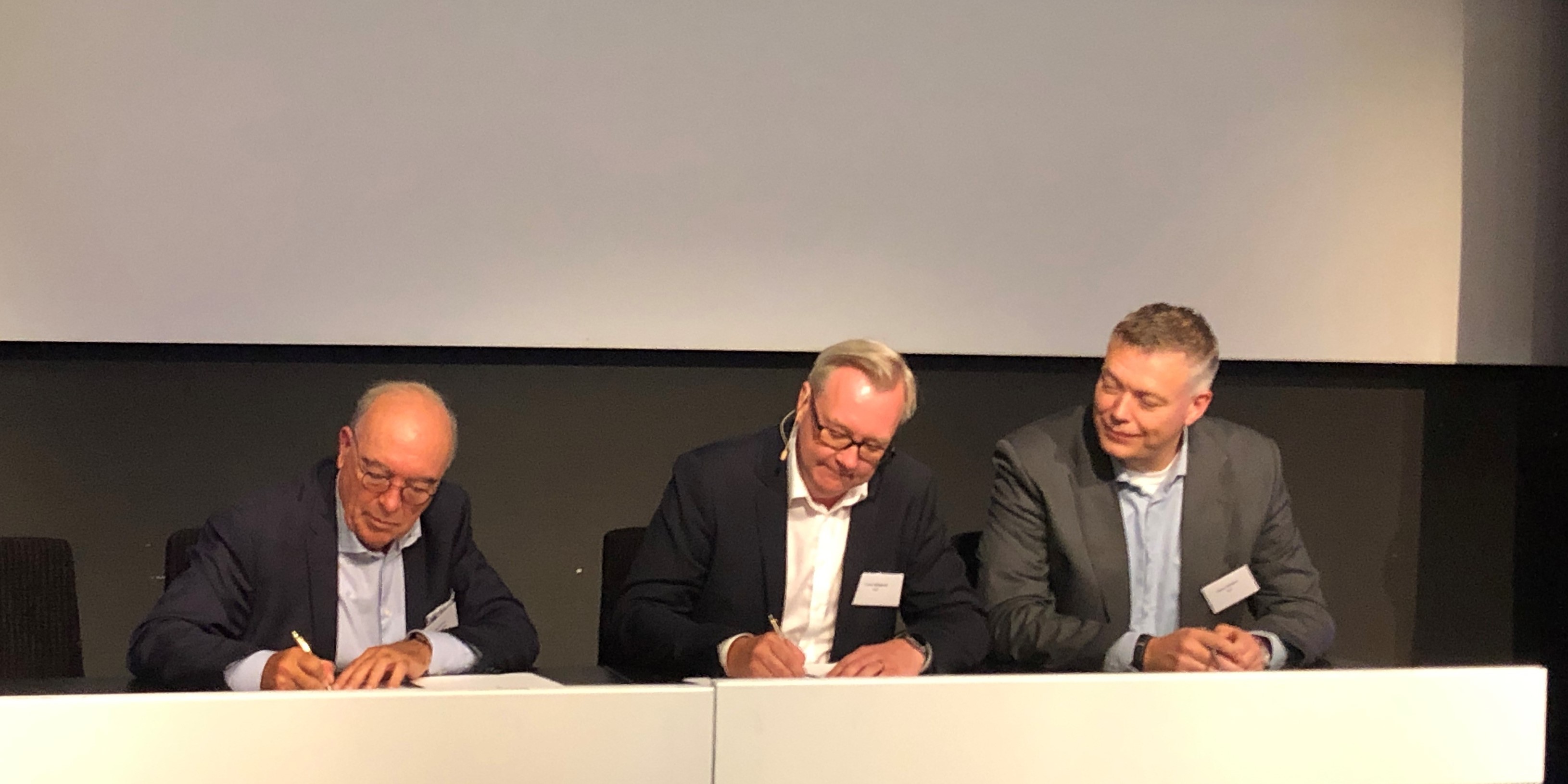 Javier Perez, President Europe Mastercard, Claus Richter, COO P27, Lars Sjögren, CEO P27


This major investment programme is a world first in terms of a real-time and batch multi-currency platform and will replace the existing payment infrastructure, enabling instant and secure payments at lower costs and increased competitiveness. Participants will be able to send and receive funds immediately across the Nordic markets at a lower cost and with higher security.

Adding to the speed and convenience of bank account to account payments across the region this will not only offer people greater choice and opportunity, it will improve economic growth and employment by enabling new products, services and business models to develop.

The underlying infrastructure is the first step that this partnership is establishing. Thereafter, there will be efforts in developing further common products and services based on the platform.

Javier Perez, President Europe, Mastercard comments: "This exciting partnership will build a world first in terms of a cross region and multi-currency faster payments area. It is also evidence of Mastercard´s vision to drive real choice by being the trusted provider of new payment experiences and broadening our reach into fast bank account payment flows. The Nordic markets are global leaders in the development and usage of electronic payments and this new infrastructure will maintain their advantage over the rest of the world."

Lars Sjögren, CEO P27 Nordic Payments Platform comments: "This is change for real. By joining forces across the Nordics we will be able to develop instant payment solutions in a way that each country never would accomplish by themselves. By sharing the costs between the Nordic countries, we will get a state of the art payment infrastructure in the Nordics with the highest standard when it comes to security and efficiency; further boosting innovation and growth in the Nordics.

The demand from consumers and businesses around the world for instant and account to account payments is growing and this new payment infrastructure will put the Nordic markets at the forefront with an ecosystem that connects all bank accounts. Not too far in the future, family and friends might be able to pay each other using mobile devices, regardless of what service they use or which country they live in. Businesses can take advantage of access to a wider network of customers and suppliers, and the seamless movement of money when paying or getting paid. This one single interface will make it easier for banks to handle all payments – domestic, European and beyond."

For banks, this introduction of a new platform will also provide a real-time view of the multiple schemes that are running, participant information, balances across schemes and the addition of a data-rich message set, empowering participants to explore new revenue opportunities.

The new payment platform is subject to regulatory approvals and final investment commitments.
 - Ends - 


For further information contact:

Annika Kristersson, Mastercard
Annika.Kristersson@mastercard.com/ +46 70 317 35 45

James Thorpe, Mastercard
James.Thorpe@mastercard.com/ +44 7807 378 265
Martin Georgzén, P27 Nordic Payments Platform
martin.georgzen@nordicpayments.eu/ +46 730 233607

Anders Mølgaard Pedersen, Nordea
anders.molgaard.pedersen@nordea.com/ +45 61 62 04 97


About Mastercard

Mastercard(NYSE: MA), www.mastercard.com,is a technology company in the global payments industry.  We operate the world's fastest payments processing network, connecting consumers, financial institutions, merchants, governments and businesses in more than 210 countries and territories.  Mastercard products and solutions make everyday commerce activities – such as shopping, traveling, running a business and managing finances – easier, more secure and more efficient for everyone.  Follow us on Twitter @MastercardNews, join the discussion on the Beyond the Transaction Blogand subscribefor the latest news on the Engagement Bureau.


About P27

P27 Nordic Payments Platform AB, www.project27.info, is an initiative by six of the largest banks in the Nordics, Danske Bank, Handelsbanken, Nordea,OP Financials Group, SEB and Swedbank. The aim for this initiative is to create one common state of the art payment platform in the Nordic countries. The work started late 2017 with the ambition to go live 2021. The migration is subject to a merger filing approval, clearing license application and final investment commitments.