Technology and fashion unite as the wearable market matures
February 22, 2019
As wearable technology improves, fashion brands are becoming the market makers, creating accessories that put style and convenience ahead of features

As the technology that powers wearables gets smarter, fashion brands are driving the next evolution of the wearable market. Currently one in five adults wears a smart watch or fitness strap and by 2020, the wearable tech market will be worth 30 billion euros globally – proving the market is one to watch.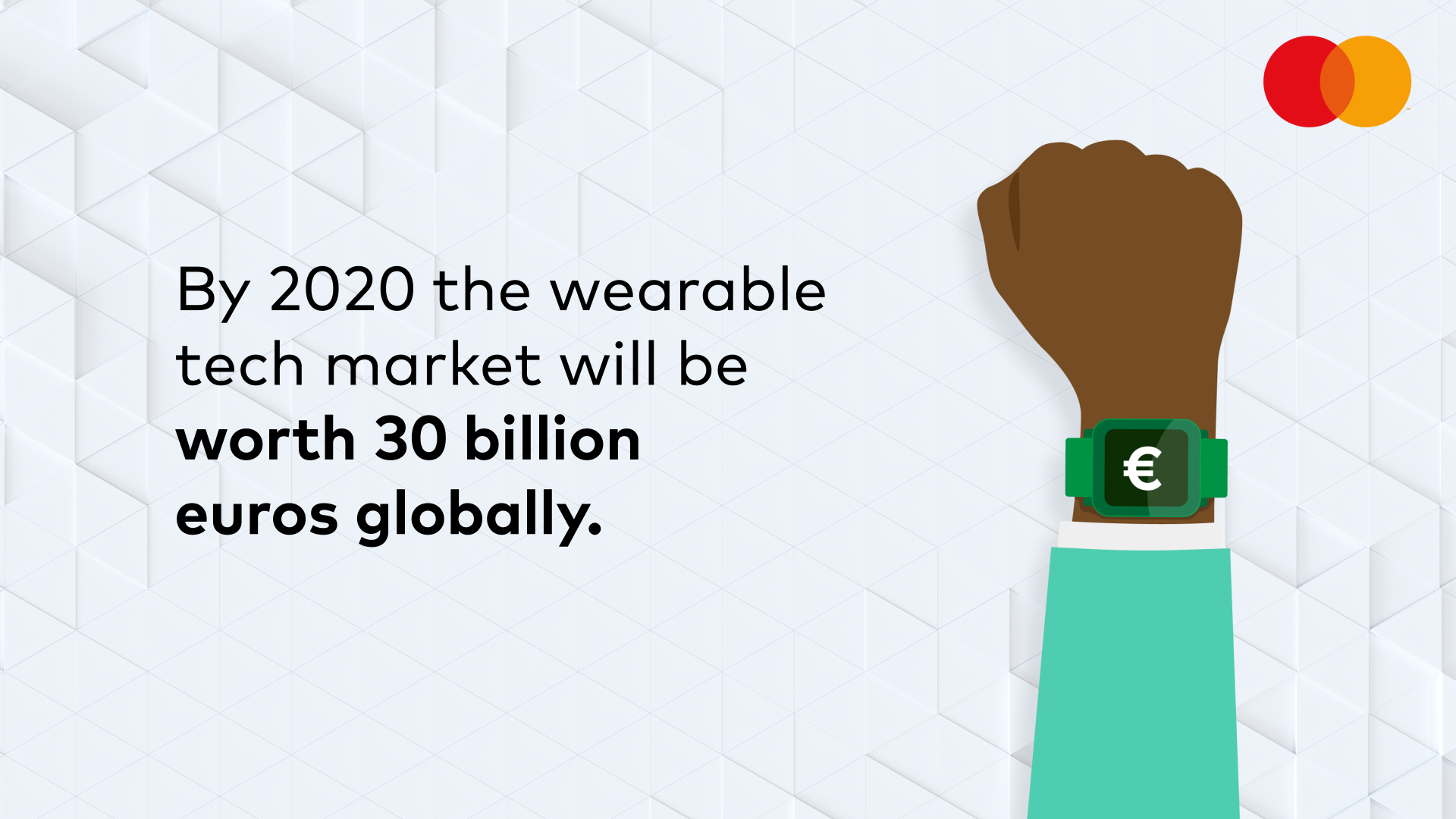 To date, technical features have led the race, with most devices competing solely on battery life and capabilities. But technology is no stranger to fashion; from smart fabrics, models wearing Google Glass on the runway, to fashion designer Adam Selman sporting the next generation of payment enabled dresses on the catwalk – wearable tech is increasingly claiming its place in fashion.

"With fashion shows taking place in New York, London and Milan this month and Mobile World Congress Barcelona about to get underway, there's no better time to talk about the future of wearables. In the fashion world, trends such as athleisure remain steadfast. Meanwhile, technology is getting faster and smaller, speaking to those same consumers seeking minimalist and seamless, but well-designed options. Now technology and fashion brands need to work together to end consumer confusion over whether devices are fashion accessories, tech hardware or fitness tools." said Jorn Lambert, Executive Vice President, Digital Solutions Mastercard.

Fashion and technology both act as extensions of oneself and for wearable technology to be attractive to consumers it must appeal to both. Be it a diamond cuff, a metallic watch, or gold-plated ring, smart jewellery that allows consumers to unlock new goods while looking good is essential to the next stage of wearable technology's growth. It's a promising way for brands to enter a new market and reach new, connected and digitally native customers – wearables are multi-use, but cheaper than most mobile devices.


For technology providers, the challenge is making processes as smooth and unobtrusive as possible to empower fashion brands to design wearables that first and foremost look like high-end accessories. One of the first companies to enter this area was Sony with their smart watch strap – Wena™. The "Wear Electronics Naturally" strap is designed to make everyday activities easier to do by incorporating speedy contactless payment, advanced fitness tracking and direct link-ups for phone notifications – all into a luxury timepiece design.

Making the payment process as easy as a tap or a swipe means payment-enabled wearables will be the next phase of consumer desire for practicality infused with 'Insta-ready' looks. Indeed, payment-enabled wearables are already available in 21 EU countries and over 30 different devices.


 -Ends-

 

About Mastercard at MWC:

Mastercard will have a stand at MWC Barcelona with a number of key execs available for media interviews – for enquiries please contact alice.caldwell@mastercard.com. For more information please keep looking at https://newsroom.mastercard.com/ throughout 25th – 28th February 2019.


About Mastercard:

Mastercard (NYSE: MA), www.mastercard.com, is a technology company in the global payments industry.  Our global payments processing network connects consumers, financial institutions, merchants, governments and businesses in more than 210 countries and territories. Mastercard products and solutions make everyday commerce activities – such as shopping, traveling, running a business and managing finances – easier, more secure and more efficient for everyone. Follow us on Twitter @MastercardNews, join the discussion on the Beyond the Transaction Blog and subscribe for the latest news on the Engagement Bureau.