Exclusive Insights From Mastercard Event in Venice With Brian De Palma, Rossy De Palma, Valeria Golino and Nadine Labaki
August 31, 2019
On Friday 30th August at 2.30pm, a large crowd of international journalists and students (Centro Sperimentale di Cinematografia di Roma, Master in Fine Arts in Filmaking dell'Università Ca' Foscari di Venezia, IED Venezia, Accademia Cinema Toscana, CITEM Università di Bologna and Biennale College) at the Venice International Film Festival, were treated to a meaningful conversation about the power of cinema through a new and different lens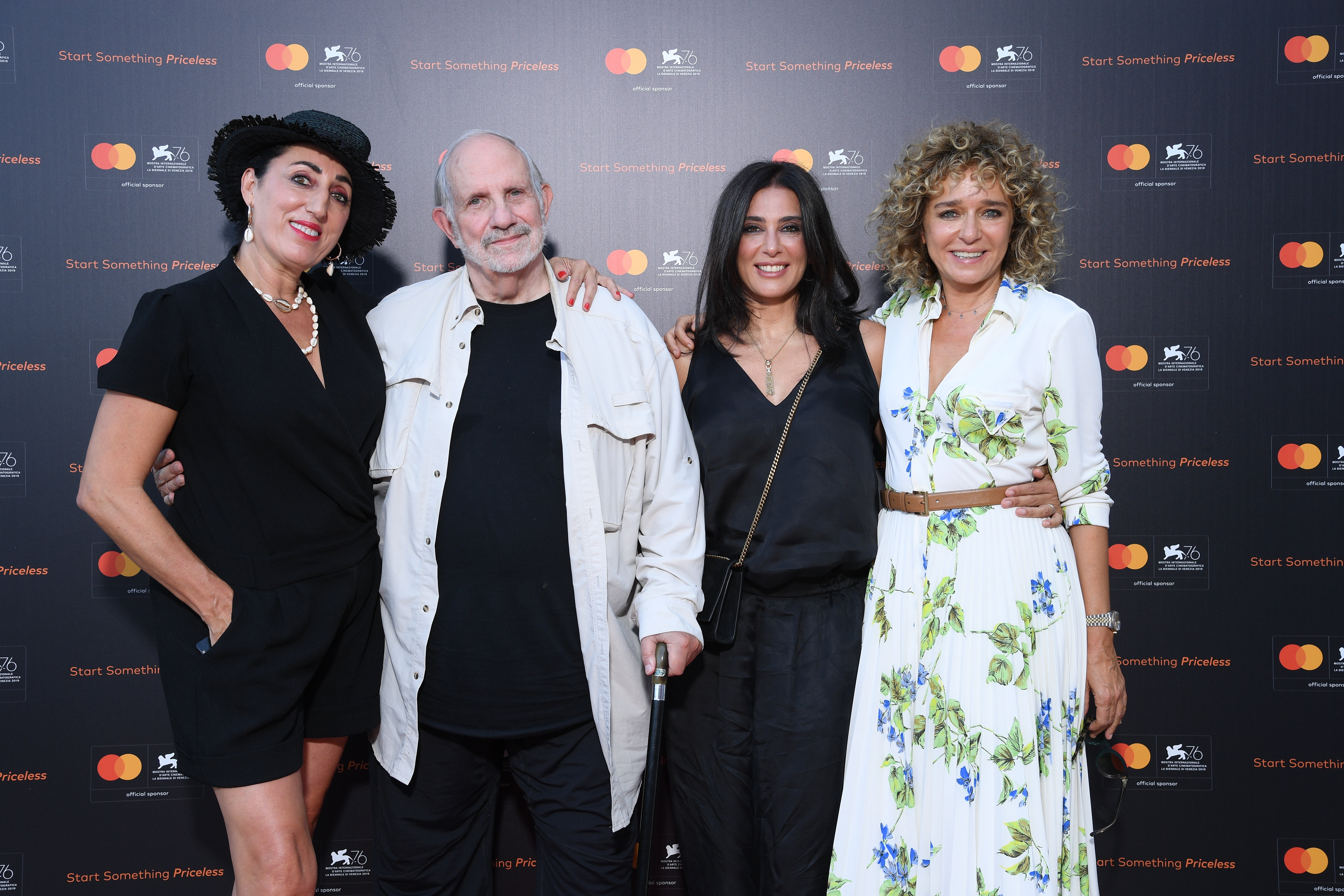 76th Venice Film Festival
(Photo by Daniele Venturelli )

Great cinema has the power to drive different perspectives, triggering a myriad of emotions and influencing our lives from the moment the film begins. Great filmmakers create a lasting impact on the viewer, which remain far beyond the film itself; igniting conversations, inspiring memorable moments and starting new movements. Through the creative lens of cinema, people can enjoy and experience new journeys and can see the world through a completely different lens.

Mastercard has been an Official sponsor of Venice International Film Festival – La Biennale di Venezia, one of the world's most prestigious celebrations of film, for the past three years. To celebrate this partnership and to inspire fans and future filmmakers to see Life Through a Different Lens, Mastercard organised an exclusive conversation with some of the most influential and inspirational personalities in cinema today: Brian De Palma, Rossy De Palma, Valeria Golino and Nadine Labaki.

During their conversation they explored the way cinema can provide a different "lens" to change people's perspectives on reality. In a world where everything is easily made and shared, cinema owns a role in revealing hidden points of views on life and society. In an ever-connected, digital-first world – the way we experience film is changing and the way stories are told is evolving but film and cinema remain an eternal art form to inspire, delight, shock and excite. All participants shared the big responsibility that cinema has to give a purpose to the world and to give a voice to real stories.

Quote selections:
"Cinema allows to give a single character's point of view. Only cinema can do that, offering a clear perspective" – Brian De Palma

"Movies make people experience realities that are different from the one they are living, avoiding difficult and negative situations. This is the power of cinema" – Nadine Labaki

"Cinema gives the possibility of infinite interpretations, emotionally involving who is watching. A movie ends only on the big screen, when the viewers have their personal interpretations. This is cinema, this is magic" – Rossy De Palma

"Artistic diversity is crucial in cinema. Every kind of diversity should be welcomed, regardless of gender" – Valeria Golino

"The presence of women's vision in cinema is fundamental: what a woman can tell in a movie through her perspective is so different and extraordinary" – Nadine Labaki

"A movie like Scarface has left a mark through the generations, being viewed millions of times and being able, more than 30 years later, to still renovate its inspirational role towards several artistic worlds, from music to cinema. Because of this, we understand the social impact of cinema and how what we do really counts" – Brian De Palma

"When cinema can change your mind or even arise a small doubt on something, it means we are looking at true cinema. This is its power, its impact" – Valeria Golino

"Telling a lie to showcase a truth is one of the many ways to understand the power of cinema" – Rossy De Palma

"Empathizing with the characters of a movie makes the line between reality and fiction always thinner. Living, experiencing and feeling the same emotions as the protagonists allows us to catch the huge strength of cinema and its forward-looking potential" – Nadine Labaki


Download full video of the event 
#LifethroughADifferentLens #StartSomethingPriceless  


Through its partnership with great experiences and events around the world, including the Venice International Film Festival, Cannes Film Festival and the Berlinale, and its own legacy of iconic brand storytelling with the evolution of Priceless, Mastercard is working to launch a movement where art, business, society and people can come together and explore a more inclusive and innovative future. With its state-of-the-art expertise in technology, surveys and creativity, Mastercard's commitment to cinema makes perfect "sense and sensibility".

Through the creation of a series of events, Mastercard is focused on continuing to create priceless experiences, moments and surprises for its partners and cardholders, and helping people to experience their passions in new and exciting ways, in turn starting something priceless for themselves.

About Mastercard              
Mastercard (NYSE: MA), www.mastercard.com , is a technology company in the global payments industry. Our global payments processing network connects consumers, financial institutions, merchants, governments and businesses in more than 210 countries and territories. Mastercard products and solutions make everyday commerce activities – such as shopping, traveling, running a business and managing finances – easier, more secure and more efficient for everyone. Follow us on Twitter @MastercardNews, join the discussion on the Beyond the Transaction Blog and subscribe for the latest news on the Engagement Bureau

 
About Start Something Priceless

People today believe in the power of brands to effect positive social change, and that they themselves, have a duty to make the world a better place. Start Something Priceless is Mastercard's global brand platform designed to inspire people to pursue their passion or purpose – a reminder that every day, we all have the power to create a memory, ignite a passion, make a difference, and even launch a movement.  It is intended to spark a new mindset and encourage people to take an action to create a positive impact in their lives, their communities or even the world.

 
Contacts Mastercard   

Giuliana Abbate, Giuliana.Abbate@mastercard.com

Rose Beaumont, SVP - Business Enablement and Europe Communication