Strive UK
Thrive Street gives small businesses free retail space and support
The UK's entrepreneurial spirit is stronger than ever, but small businesses need help and support to grow. In Manchester, we opened 'Thrive Street' – a pop-up high street for small businesses to sell in the middle of the city centre, with masterclasses and advice from Strive UK ambassador, businesswoman and activist Mary Portas. Thrive Street is part of our Strive UK programme, which offers free training and targeted advice to help small businesses grow and be more resilient.
Strive UK
Strive UK
Manchester's entrepreneurs hear from small business experts on how to grow and be more resilient
As part of Mastercard's Thrive Street, small businesses attended a day of masterclasses on topics including social media marketing, researching a new business, or accessing finance.
Find out more about Strive UK
Strive UK
UK's entrepreneurial ambitions stronger than ever as small business growth outpaces larger companies
New Mastercard analysis shows the number of small businesses in the UK is growing, bucking a trend where the UK's larger business population has plateaued in recent years. But small businesses need more support to boost UK economic growth. Strive UK ambassador Mary Portas says it's 'one of the most challenging times to be a small business owner', with action needed from government and industry to support UK entrepreneurs.
Read the story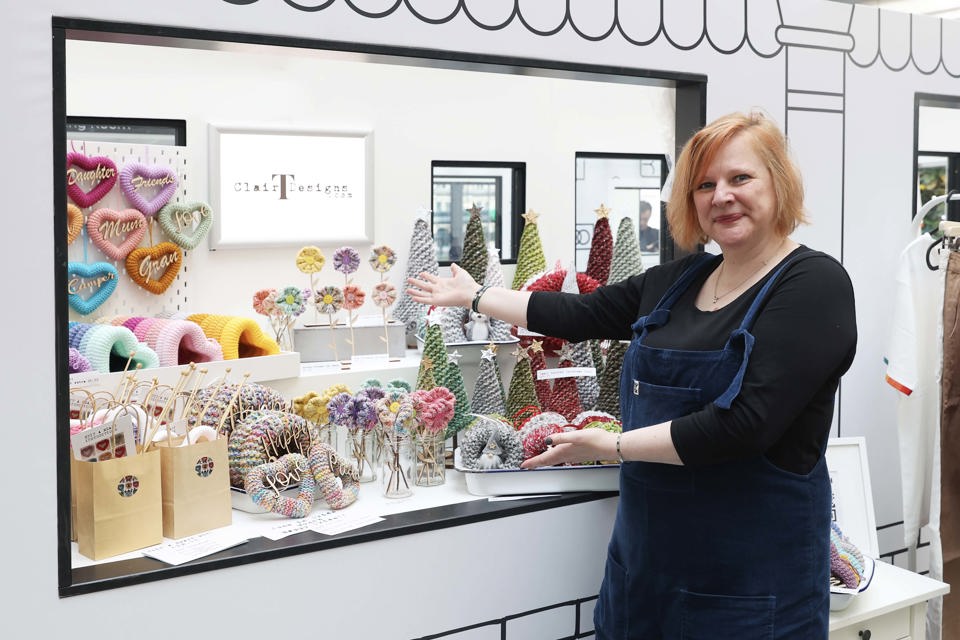 Clair Templeton, owner of Clair T Designs, showcases her products. 
Clair has been making arts and crafts for many years and decided to turn it into a business, knitting gifts and homewares in styles that people would not expect. She makes items including wedding favours, knitted covers for furniture and a range of Christmas-themed items.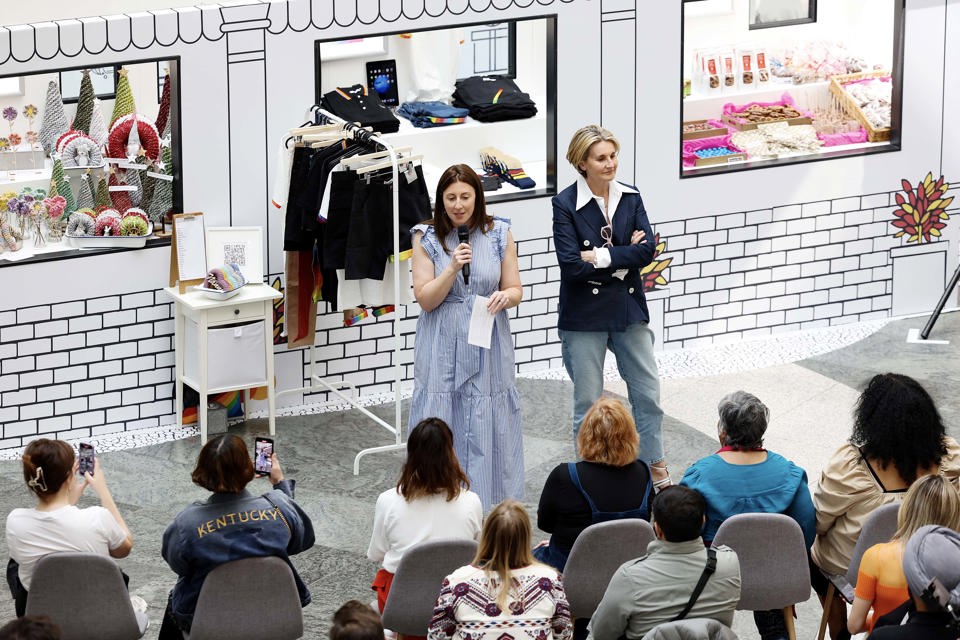 Kelly Devine, president, UK&I at Mastercard and Mary Portas, businesswoman, activist and Strive UK ambassador officially open Thrive Street.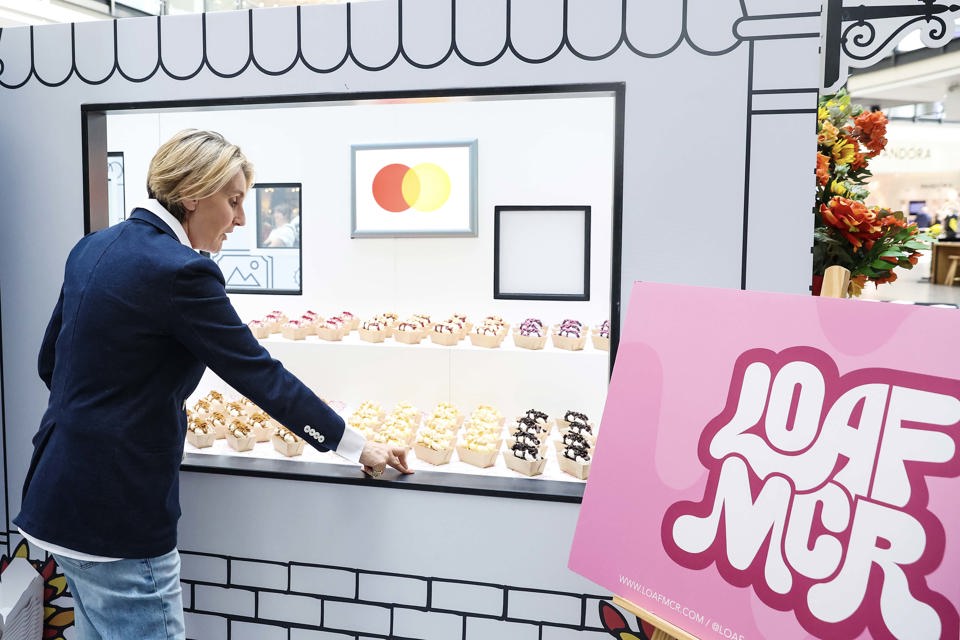 Strive UK ambassador Mary Portas with cakes from Loaf MCR, an independent bakery.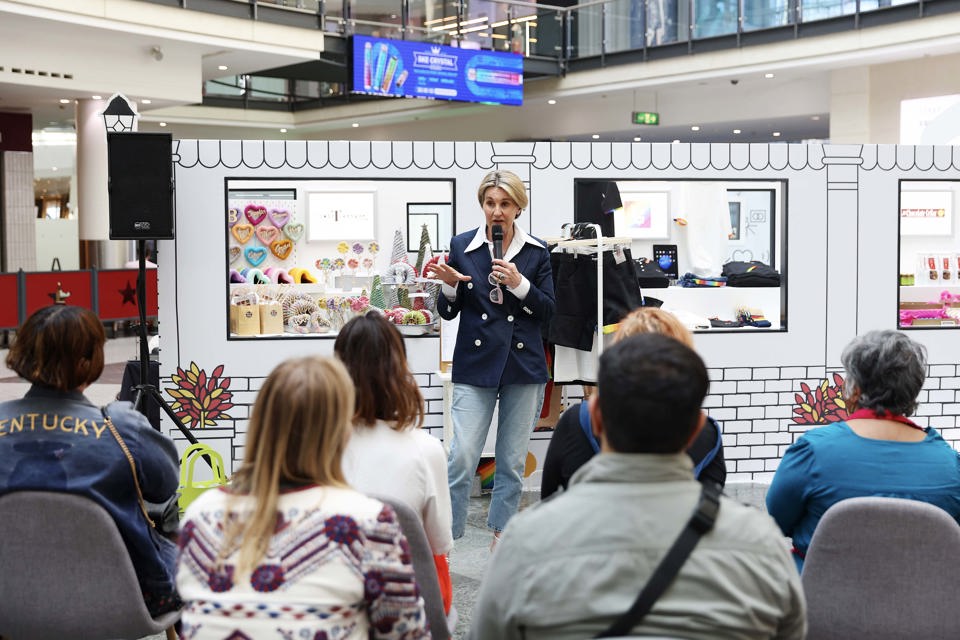 Strive UK ambassador Mary Portas gives entrepreneurs valuable advice on growing their business.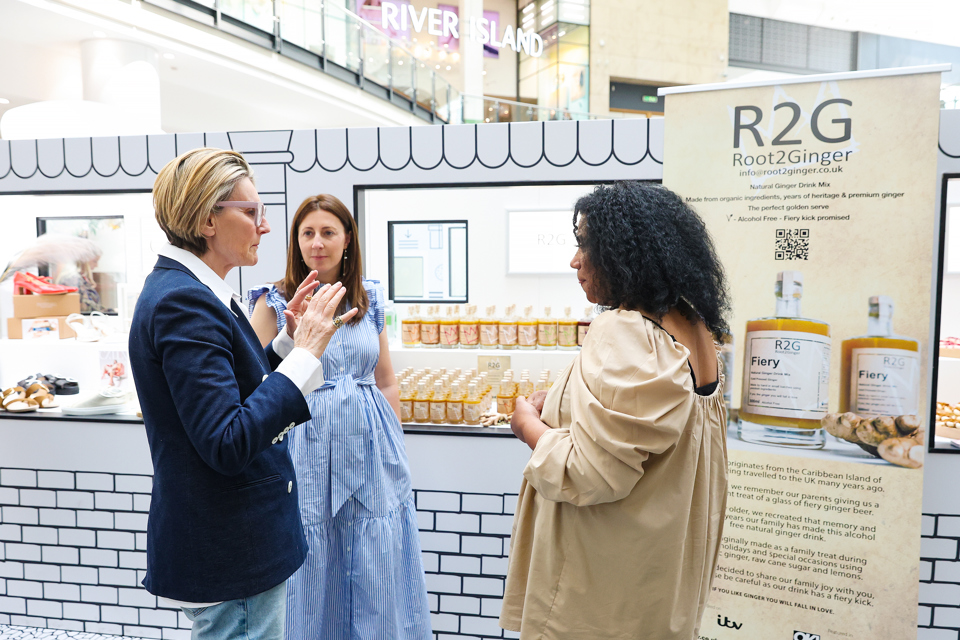 Kelly Devine and Mary Portas meet Deanne Blake, founder of Root2Ginger.
Deanne's family originates from the Caribbean and she has carried on her family tradition of making ginger drinks in Manchester. Deanne began making ginger cordials as presents for friends and family at special occasions. Earlier this year she entered her drinks into the Great Taste Awards 2022 where one of her drinks won the coveted Great Taste three-star award.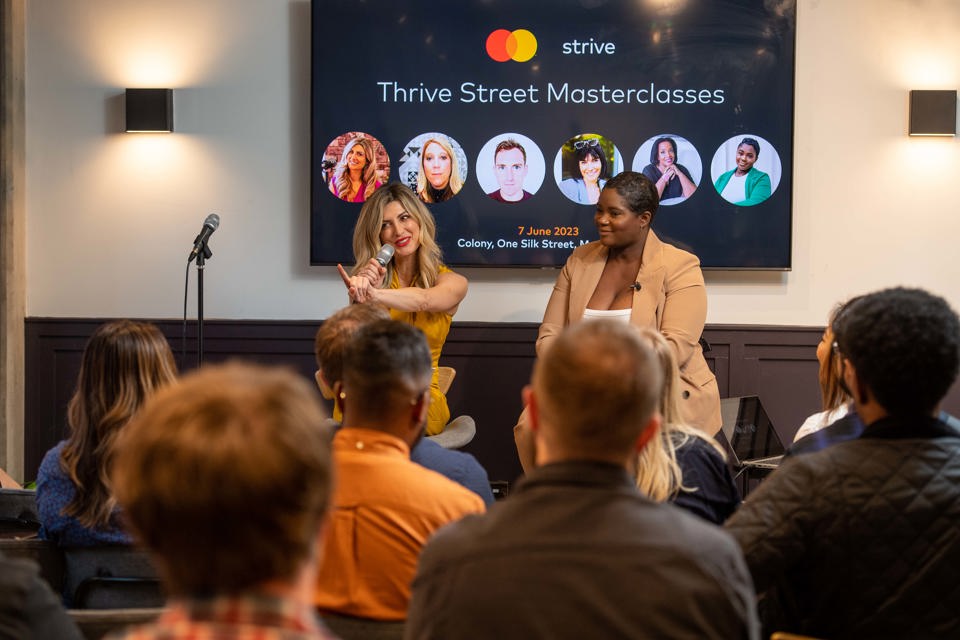 Holly Moore, founder of Anything is Possible and Atinuke Awe, an experienced social entrepreneur and founder of Learning with Ez, give businesses valuable advice at Thrive Street masterclasses.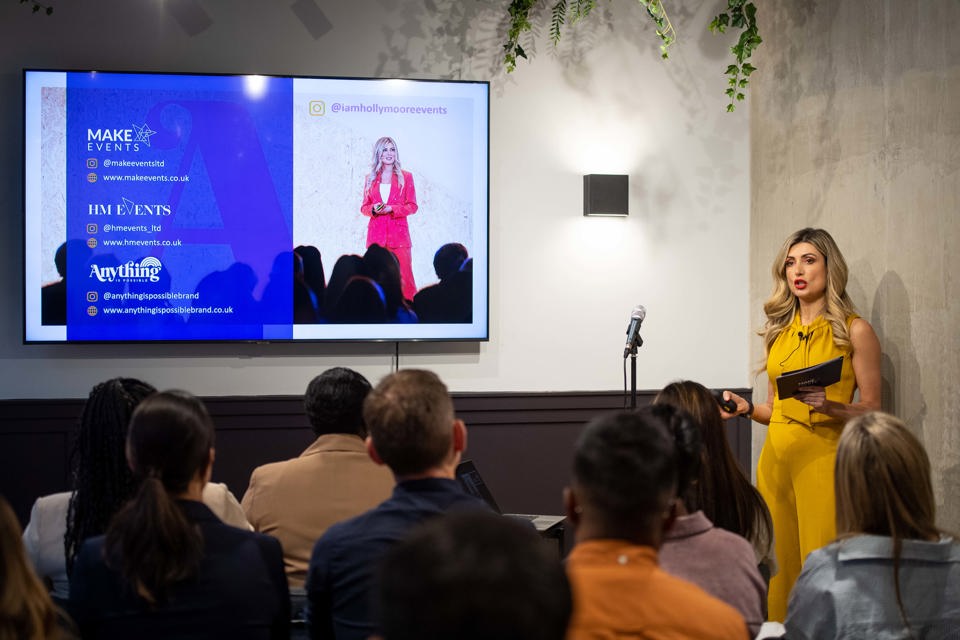 Holly Moore hosts a day of Thrive Street masterclasses.
Holly is founder and managing director of Make Events, a corporate events agency. She is also the CEO of Anything is Possible, a business and personal development event and podcast focused on inspiring women into launching their own business and progressing their career.
About Mastercard (UK)
Mastercard is a global technology company in the payments industry. Our mission is to connect and power an inclusive, digital economy that benefits everyone, everywhere by making transactions safe, simple, smart and accessible. Using secure data and networks, partnerships and passion, our innovations and solutions help individuals, financial institutions, governments and businesses realize their greatest potential. With connections across more than 210 countries and territories, we are building a sustainable world that unlocks priceless possibilities for all.