Future of Work
Improving our wellbeing support in the UK
April 18, 2023 | London, UK | By Kelly Devine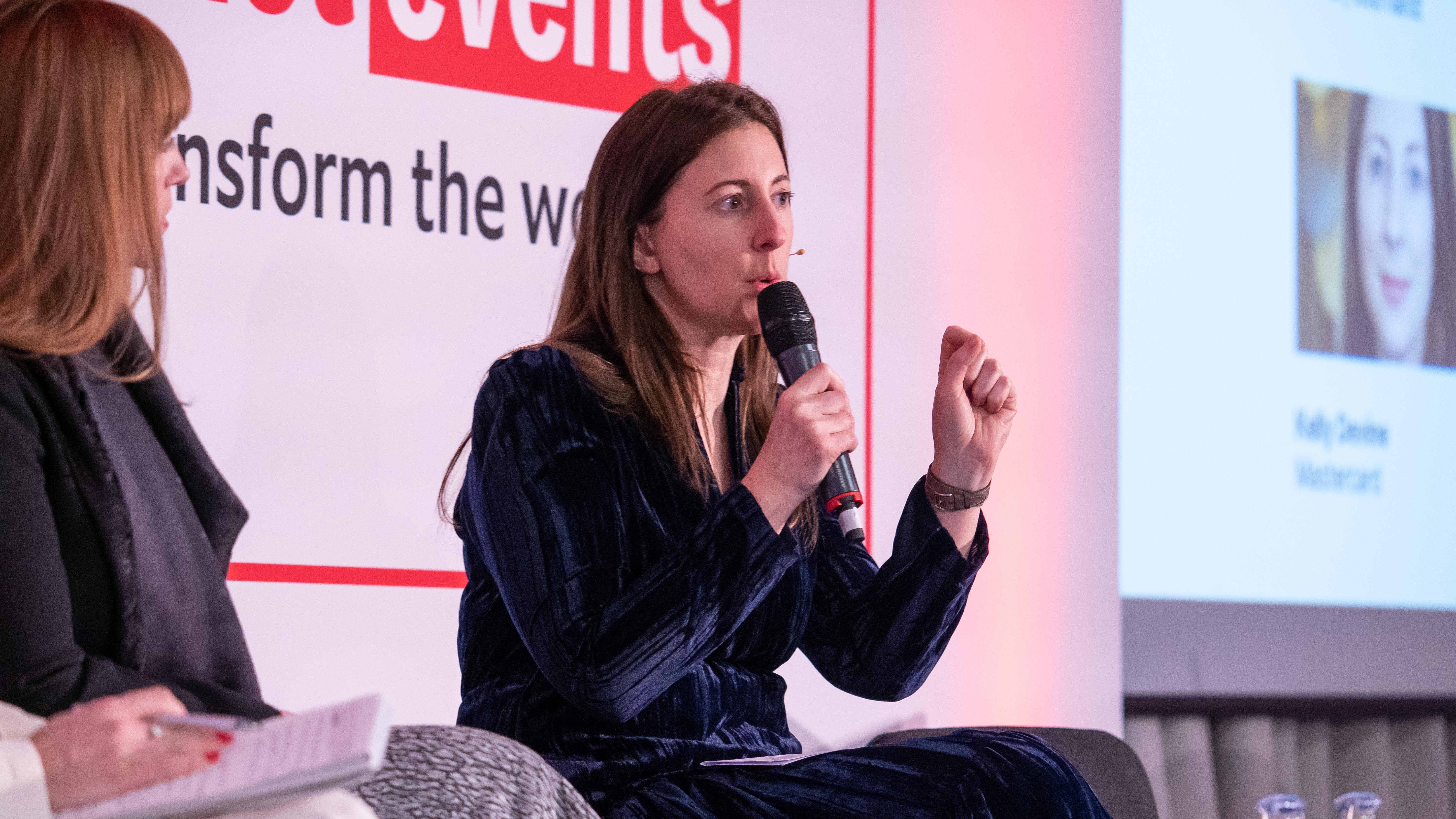 A few weeks ago, I was asked to share my thoughts about how companies can build inclusive wellbeing programmes at an event in London. I'm a big believer that taking care of your employees' wellbeing is a commercially sensible decision – it helps you have a happy, productive team and attract talented people, who stay for longer.
A point of the discussion that resonated with me was to involve employees every step of the way, ask them for feedback, and not to be afraid to ask what they want. You might not always be able to deliver – especially if you're running a smaller company – but employees appreciate leaders being open and honest.
We've taken this approach at Mastercard in the UK and have recently made two important improvements to the support we offer our teams.  
We're supporting employees experiencing menopause symptoms.
We'll now pay for employees to see a specialist who's been approved by the British Menopause Society for treatment. The changes are part of our menopause programme, which aims to raise awareness and improve our support for people affected by the menopause. This can be employees who are experiencing symptoms, as well as those who are helping a partner or family member.
We've trained menopause champions who can support employees and managers, and have published guidance for employees, as well as holding events to raise awareness. It's great news that as a society we're talking about the menopause more, but big challenges remain and it's important we keep listening to employees and making improvements where we can.
We've improved healthcare options for transgender colleagues.
Employees told us about the challenges they or their families may face whilst trying to get access to transgender healthcare. We'll now cover diagnosis assessments and a range of treatments and counselling. At Mastercard we offer transgender healthcare in several markets, as well as guidance for transitioning employees, and mental health support.
Our improved healthcare builds on the best-in-class benefits we offer to LQBTQ+ employees globally, as well as our work helping transgender and non-binary cardholders to use their True Name on their debit or credit card.
Underpinning all of this is our culture – treating people with decency and respect, being flexible and offering meaningful work and career development. You can find out more about Diversity, Equity and Inclusion at Mastercard, and find out a bit more about what it's like to work here.
About Mastercard (UK)
Mastercard is a global technology company in the payments industry. Our mission is to connect and power an inclusive, digital economy that benefits everyone, everywhere by making transactions safe, simple, smart and accessible. Using secure data and networks, partnerships and passion, our innovations and solutions help individuals, financial institutions, governments and businesses realize their greatest potential. With connections across more than 210 countries and territories, we are building a sustainable world that unlocks priceless possibilities for all.