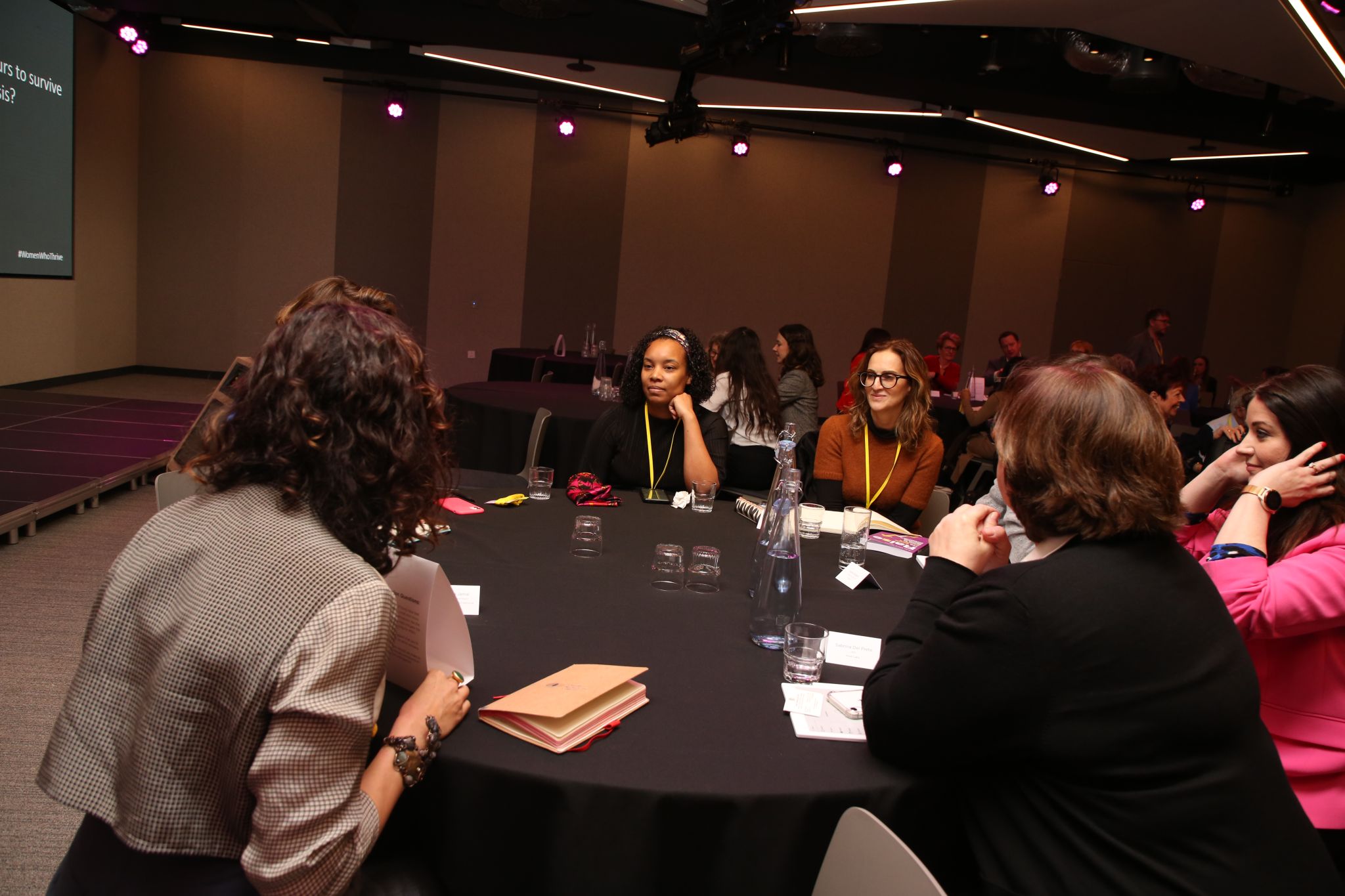 Strive UK
How to grow the economy by supporting women entrepreneurs
March 28, 2023 | London, UK | By Kelly Devine
More women are setting up businesses than ever before in the UK. But whether it's the cost of childcare, the lack of funding or fewer role models, if you're a woman starting a business today, there are simply more barriers in your way.
If we don't fix these barriers, we're missing a trick. Up to £250 billion of new value could be added to the UK economy if women started and scaled new businesses at the same rate as men, according to The Rose Review.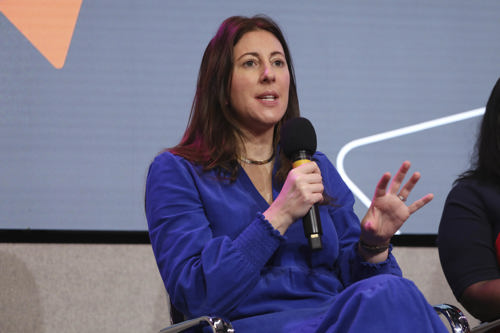 It's so important to talk about the challenges women entrepreneurs face. But it's even more important we come up with solutions.
As part of Strive UK, Mastercard's programme to support small businesses, over 100 industry leaders from finance, technology and the entrepreneurial support system came together in London to do just that. Alongside Enterprise Nation and The Rose Review, we came up with ideas across the public, private and third sectors to support women entrepreneurs and boost growth. Here are the challenges the UK's women entrepreneurs told us they're facing, and the solutions we think could help. 
Women entrepreneurs need more funding and support to create wealth.
Women entrepreneurs need more access to investment and lending. But not all businesses want to raise investment; others want help with how to create wealth and grow their balance sheet.The government can help by creating new tax-relief schemes for investment in women entrepreneurs, and launching a new fund for female founders, co-led by the private sector and the British Business Bank.
Industry leaders can make sure investing decisions are made by a diverse group, or making sure they have the opinions of a diverse group brought to the table. They can also look at how many female founders are in their investing and lending portfolios. Investors can also sign the Investing in Women code and report progress each year. And all businesses can help by avoiding late payments and reducing admin for small companies.
The cost of caregiving is holding women entrepreneurs back.
Many entrepreneurs we spoke to identified as the 'sandwich generation', with caring responsibilities for both young children and elderly parents. Many spoke of the financial implications of balancing caregiving and running a business, as well as cultural differences when it comes to expectations of caring for elderly parents.
This is a wide-ranging issue, so the government should create a taskforce that tackles how childcare costs, parental and caregiver leave can be improved for entrepreneurs, with input from across the sector.
Help is out there – but entrepreneurs shouldn't have to go searching.
Entrepreneurs told us that while there are support services available, they often don't know where to look or which source is credible. We think women entrepreneurs should automatically receive information on trusted funding, banking and support services when they register with Companies House.
When we started Strive UK, we wanted it to complement existing support and come from top experts, so we teamed up with three trusted partners – Be the Business, Digital Boost and Enterprise Nation. Mastercard and other organisations that provide support programmes can help by making them specific, like helping with legal and financial advice, or how to create an investment pitch.
Keeping ourselves accountable
Some of those ideas must be led by government, so we wrote to the Chancellor with six recommendations to support women entrepreneurs and boost growth. But there's so much more we can do across the whole sector to help. We'll hold ourselves accountable by reporting regularly on our progress through Strive UK, and encourage other organisations to do the same.
Find out more about Strive UK, Enterprise Nation, and The Rose Review.
About Mastercard (UK)
Mastercard is a global technology company in the payments industry. Our mission is to connect and power an inclusive, digital economy that benefits everyone, everywhere by making transactions safe, simple, smart and accessible. Using secure data and networks, partnerships and passion, our innovations and solutions help individuals, financial institutions, governments and businesses realize their greatest potential. With connections across more than 210 countries and territories, we are building a sustainable world that unlocks priceless possibilities for all.