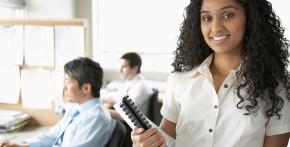 Get a Head Start on a Great Career
MasterCard is on the hunt for exceptional interns that are ready to dazzle with their ambition, keen eye for opportunity and vision for what our world could be like beyond cash. You'll meet some of the industry's who's who and have the chance to prove you could be the next big thing. So submit your resume along with your cashless idea and you could land one of the best internships in the universe.
Challenge. Opportunity. Fun
This is not your average observe-to-learn internship. You'll work closely with MasterCard business managers on real projects. You'll be expected to contribute ideas and complete important tasks by established deadlines. You'll also work with your fellow interns on other special projects that will give you the opportunity to have fun while contributing to a good cause.

Summer Interns
Our most recent intern program brought together a select group of talented students from around the world. See the videos below to hear what some of them had to say about the program.

Learn and Earn
MasterCard is committed to helping you get your career off to the best possible start. We've developed an innovative program for recent college graduates that provides the knowledge and skills needed to succeed here. Highlights of the program include:

Comprehensive Training
In addition to on-the-job training, you'll also benefit from more formal and informal training in such areas as business industry knowledge, technical know-how, and leadership skills.

Hands-on, Cross-functional
on-the-job Experience
Opportunities across different business units help ensure the best fit of your skills and career goals.

Ongoing Networking
When you join MasterCard, you join a network of people—from managers and coaches to mentors and work buddies—all dedicated to your success from your first day on the job and throughout your career.
Cashless Conversation Blog Series
Join in conversations with Millennials at MasterCard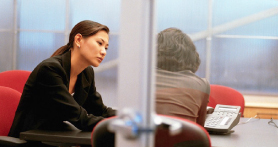 Search Global Job Openings
Your next career opportunity could be right here.
MasterCard by the Numbers
Find out what makes MasterCard the world's most advanced payments technology company.