Soccer

MasterCard Worldwide maintains a long-standing commitment to the world of international football as an Official Sponsor of the UEFA European Championships (EURO 2008) and the UEFA Champions League. MasterCard is also a proud supporter of the sport in Latin America through alliances with the region's marquee tournaments: Copa America and the South American Qualifiers.
With these relationships, MasterCard is able to create business-building opportunities for its customer financial institutions as well as offering value and "Priceless" experiences for its millions of cardholders around the globe.
Golf
PGA TOUR/Champions Tour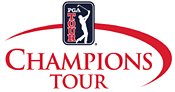 MasterCard is the Official Payment System and sponsor of the PGA TOUR and Champions Tour. The multi-year agreement makes MasterCard the preferred method of payment at PGA TOUR shops, Tournament Players Clubs (TPCs) and other locations. Tom Watson and Natalie Gulbis are global spokespersons.
Tournaments sponsored by MasterCard include:
Senior Open Championship presented by MasterCard (Royal Troon, Scotland)
Arnold Palmer Invitational presented by MasterCard (Orlando, FL)
MasterCard Championship (Kona, Hawaii)
MasterCard Classic (Mexico City, Mexico)
Baseball
Major League Baseball (MLB)

MasterCard is an official sponsor of Major League Baseball and has been the preferred card of Major League Baseball since 1997. MasterCard is also a sponsor of MLB.com, the official website of Major League Baseball.
Additionally, MasterCard maintains exclusive sponsorship alliances with 15 MLB clubs: The Atlanta Braves, Baltimore Orioles, Boston Red Sox, Chicago Cubs, Chicago White Sox, Cleveland Indians, Los Angeles Dodgers, New York Mets, New York Yankees, Oakland A's, Philadelphia Phillies, San Diego Padres, Seattle Mariners, St. Louis Cardinals and the Toronto Blue Jays.
Rugby
MasterCard is the Official Payment System of the New Zealand Rugby Union, home of the world renowned 'All Blacks' national team.
Music
In the world of entertainment, MasterCard brings cardholders closer to renowned music artists via its sponsorship of the BRIT Awards, the critically acclaimed Soundstage music series and its association with Jazz at Lincoln Center - a New York City landmark.
Fashion
MasterCard possesses a growing fashion portfolio via relationships in Europe, Australia and Asia Pacific with events that bring together the world's most celebrated names in fashion and luxury. Events include: Fashion Rocks, MasterCard Luxury Week Hong Kong, Singapore Fashion Festival and Australian Fashion Week.