Today, as technology innovations deliver new ways of connecting consumers with their payment accounts, MasterCard is putting the full power of these solutions to work. Our strategy is simple: we're focused on providing the technology, expertise and flexibility needed to give consumers anytime, anywhere, any device access to their payment accounts—now and in the future.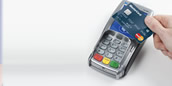 MasterCard PayPass™ MasterCard PayPass™ is the industry's leading "contactless" payment platform. It allows people to just Tap & Go™ when making a purchase so that paying is faster and easier than ever before.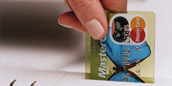 MasterCard Chip Solutions MasterCard Chip Solutions offer the most comprehensive and customizable smart card delivery program available, providing a complete range of products, services and tools to help adapt to—and capitalize on—the changes brought about by chip technology.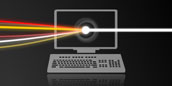 The MasterCard Payment Gateway The MasterCard Payment Gateway is a breakthrough payment system that connects issuers, buyers, and suppliers faster and more efficiently. Instead of maintaining multiple systems, users get one simple electronic solution for all payment methods.