For all those reasons, we launched the MasterCard Supplier Diversity Program in 2001. It is based on the same commitment to inclusion that serves as the underlying component of our global diversity strategy.
This program aims to ensure that businesses that are owned by minorities, women or veterans, as well as small businesses, have equal access to procurement opportunities at MasterCard.
To be regarded as a diverse supplier, a business must meet the following qualifications:
Be a for-profit enterprise located in the United States or its trust territories.
Be at least 51 percent owned by minority, women or veteran individuals who also control the management and daily operations. In the case of publicly held businesses, at least 51 percent of the stock must be owned by one or more such individuals.
Be recognized by a third-party certifying agency.
Likewise, to be considered a small business supplier, a business must:
Be a for-profit enterprise that operates primarily in the United States or makes a significant contribution to the U.S. economy through payment of taxes or use of American products, materials or labor.
Be certified by, and eligible for assistance from, the Small Business Administration.
Meet the numerical size standards defined in the Small Business Size Regulations.
Over time, the benefits of this program have enabled us to enjoy what we believe is a competitive advantage in our industry. As a result, MasterCard is expanding the program beyond the United States to ensure we have supplier diversity on a global scale.
Highlights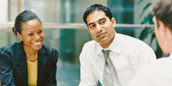 Our Commitment
At MasterCard, we know that by partnering with a diverse base of high-quality, cost-effective suppliers, we not only enhance our service and competitiveness, but also strengthen the communities in which we work and live.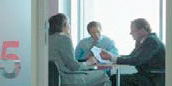 Supplier Opportunities
MasterCard works with a diverse list of suppliers in areas ranging from communications and event marketing services to facilities goods and services.