BRG members help us address the needs of diverse consumers by providing feedback on new ideas and initiatives, partnering with specific organizations, and reaching out to their communities. In turn, employees in the self-governed BRGs get a chance to enhance their cultural awareness, develop leadership skills, and network with colleagues across all business units and at all levels, including senior leadership.
At present, MasterCard Worldwide has six BRGs. Participation in each is voluntary and open to anyone interested in furthering the group's objectives. The half-dozen are: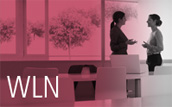 WLN: Women's Leadership Network
With approximately 1,000 members in 36 locations across all five of MasterCard's regions, the WLN seeks to advance women's careers and performance through a culture of mentoring and coaching. By enabling members' professional and personal growth, it provides reputational and financial benefit to MasterCard and our shareholders.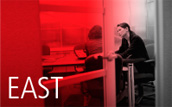 EAST: Empowering Asian Employees for Success and Thought Leadership
East consists of employees who have an affinity towards Asia, either by heritage or a strong interest in Asian affairs. As part of its mission, EAST directs efforts and programs designed to enhance the understanding among all MasterCard employees of the overall trends in Asia, and how key dynamics impact our business in the region. Additionally, the group acts as a resource to provide insight into programs and services that target and influence the purchasing preferences of Asian consumers, both in the United States and elsewhere.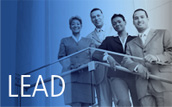 LEAD: Lifting Employees of African Descent
LEAD's mission is to facilitate an environment that attracts, promotes and retains employees of African descent, including providing them opportunities for professional growth. LEAD also acts as a resource to provide insight into programs and services that target and influence the purchasing preferences of this important minority group.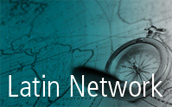 Latin Network: Employees of Latin Descent
The Latin Network brings together employees of Latin descent, including those who are Latin American, Spanish, Portuguese, French and Italian, as well as others who have an affinity for those cultures. It provides members with an opportunity for professional development and networking, while creating shareholder value for MasterCard through its connection to the Hispanic consumer segment and organizations.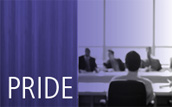 PRIDE: Gay, Lesbian, Bisexual and Transgender
PRIDE members take a leadership role in fostering an environment of inclusiveness and respect throughout MasterCard that enables employees to feel comfortable being open about their lives, regardless of sexual orientation, gender identity or expression. The environment is also one where equality of treatment is promoted and discriminatory behavior is not tolerated. PRIDE further serves the organization by helping MasterCard explore and implement ways to better reach out to the LGBT (Lesbian, Gay, Bisexual and Transgender) community as potential customers, clients or employees.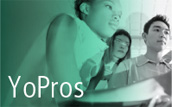 YoPros: Young Professionals
The company's newest BRG is focused on developing and utilizing the innovative skills of our young professionals. As such, the group reflects our belief that diversity encompasses generational differences and lifestages as much as it does more traditional distinctions, such as gender and ethnicity. Today, 20-30% of the global workforce is made up of those born between 1978 and 1995, and that segment is playing an important role as influencers and drivers of business decisions across all industries. YoPros' mission is to create a network of young professionals that not only informs MasterCard Worldwide's business strategy as it pertains to this segment, but also fosters information sharing and relationship building.