Women entrepreneurs are making progress in South Africa, but challenges persist – Mastercard Index
March 8, 2021 | Johannesburg, South Africa
The Mastercard Index of Women Entrepreneurs demands innovative, gender-specific support for women throughout pandemic recovery

While women entrepreneurs are making strides to overcome gender-related biases and advance their businesses in South Africa, they still face several structural and social obstacles, many of which have been exacerbated by the Covid-19 pandemic. This is according to the South African results of the latest Mastercard Index of Women Entrepreneurs Index (MIWE), announced on the side-lines of the annual 2021 FORBES WOMAN AFRICA Leading Women Summit presented by Mastercard.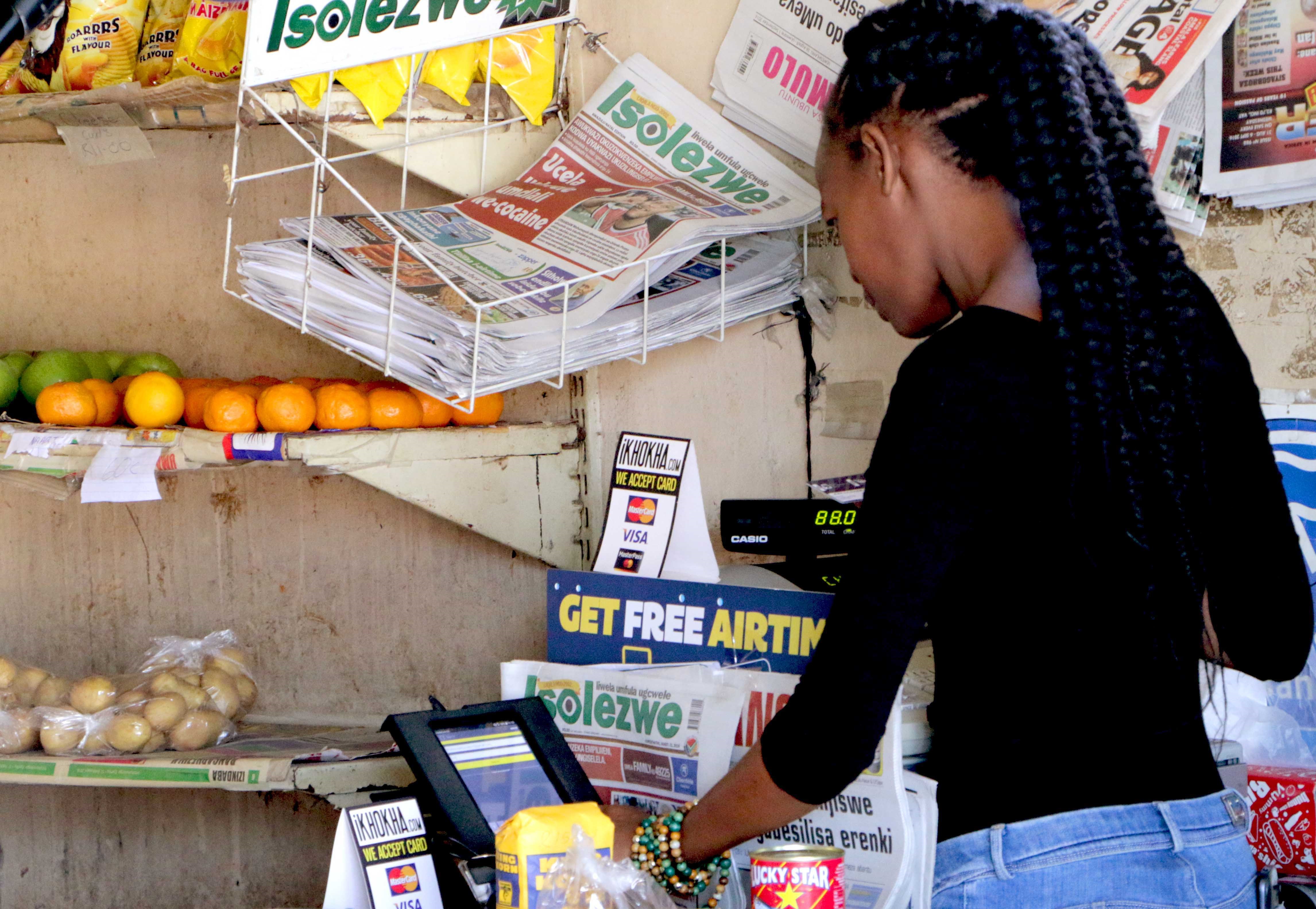 South Africa move up nine places (a 7.1 percent increase) from 2019 to rank 23rd globally and 1st in Africa on the 2020 Index, which tracks female entrepreneurs' ability to capitalize on opportunities granted through various supporting conditions within their local environments.

Now in its fourth year, the MIWE highlights the vast socio-economic contributions of women entrepreneurs across the world, provides insight on the factors driving and inhibiting their advancement, and makes a compelling case for building on targeted gender-specific policy best practices internationally. Through a unique methodology – drawing on publicly available data from leading international organizations such as the OECD and International Labour Organization – MIWE 2020 includes a global ranking of the advancement of women in business in pre-pandemic conditions across 58 economies, and how they differ in terms of the level of 'Women's Advancement Outcomes', 'Knowledge Assets & Financial Access' and 'Supporting Entrepreneurial Conditions'.

Despite a healthy MIWE score, women account for only 19.4 percent of business owners in South Africa - a slight 0.2 percent increase over 2019 - maintaining its 45th global ranking. This indicates that their progress in entrepreneurship has been low compared to other countries measured. Uganda (39.6 percent) ranks first in the world with the highest number of women business owners, followed by Botswana (38.5 percent), and Ghana (36.5 percent).

South Africa moved up four places from 19th in 2019 to rank 15th in the 'Women's Advancement Outcome' component, which measures women's progress and degree of marginalisation as business leaders, professionals, entrepreneurs and labour force participants. This was boosted by an improvement in the overall rate of women's entrepreneurial activity, with 10.2 percent of working-age women engaged in early-stage entrepreneurial activities (up from 9.6% in 2019), compared to 11.4 percent for men. This component's high ranking is underpinned by the relatively large 53% share of professional and technical worker positions held by women in the workplace (ranked 15th among the 58 economies).

South Africa also moved up two places from 2019 to rank 23rd in the 'Knowledge Assets and Financial Access' component, which gauges women's progress and degree of marginalisation as financial customers and academically in terms of tertiary education enrolment. Not only are women as well-educated as their male counterparts in tertiary education, they also have almost the same access (at 85.6 index points where 100 represents gender parity) to financial services relative to men. South Africa also saw a substantial increase in the Support for Small and Medium Enterprises indicator, including availability of finance, training, and development programmes for women, moving up 16 places globally to rank 32.

South Africa saw its largest improvement in the 'Supporting Entrepreneurial Conditions' component of the Index, which benchmarks how supportive entrepreneurial conditions are as enablers or constraints of women business ownership. In 2020, South Africa moved up 13 places to rank 32nd on the index. While South Africa performs moderately for ease of doing business and for quality of governance, it's 2020 score was boosted by a positive change in cultural perceptions of women entrepreneurs (up 35 places from 2019 to rank 22nd globally).

"Today, women entrepreneurs play an increasingly vital role – socially, professionally and economically – in driving the South Africa economy. While the country has made some excellent gains, there is an opportunity for the public and private sectors to work together to accelerate efforts to dismantle the structural obstacles and biases that impede female entrepreneurship, so that women can play an enlarged role in South Africa's economic recovery," says Suzanne Morel, country manager at Mastercard, South Africa.

COVID-19 has posed setbacks, but also opportunity

MIWE also provides analysis on the ramifications of COVID-19 on women business owners, and women at work and draws out effective support policies. Although differing from economy to economy, those proving most effective include expansive relief measures for SMEs – from wage subsidies to furlough schemes and fiscal bailouts – as well as state childcare support.

A staggering 87 percent of women business owners globally say they have been adversely affected by the pandemic. In South Africa, 59 percent of women-owned businesses work in sectors hardest hit by the economic downturn like retail, restaurants, food shops and domestic services.

Despite the obvious challenges, the report highlights a number of opportunities for women in the COVID-19 era, particularly in online shopping and digital commerce. A recent Mastercard study revealed the exponential growth of e-commerce in South Africa – with 68 percent saying they have been shopping more online since the pandemic began.

As the pandemic presents new business opportunities for women, especially in terms of online shopping and services, ensuring access to technology or digital solutions, affordable data and modern trade resources will empower more women to succeed in business.

"What the MIWE findings make clear is that regardless of an economy's wealth, level of development, size, and geographic location, gender inequalities continue to persist. If anything, 2020 illuminated how vast women's potential in South Africa really is. A crisis will always reveal vulnerabilities in the system, and the pandemic has done that in spades. But unlike any other economic downturn, the pandemic has also paved the way for considerable progress, and we have seen what can be achieved when priority is given. Collectively, government, financial services and business organizations need to ensure they are offering the right support programme, solutions and innovation to enable female entrepreneurs the opportunity to thrive in today's new normal," added Morel.

The MIWE report is just one component in Mastercard's broader mission to drive forward the advancement of the disconnected and disadvantaged, with a particular commitment to support and help advance female entrepreneurs and small businesses.  Through initiatives such as its partnership with Junior Achievement South Africa, Mastercard aims to help equip young women with the skills to start and grow their own businesses, and instil the discipline of earning a living, saving, spending and investing.

In 2020, Mastercard expanded its worldwide financial inclusion commitment, pledging to bring a total of one billion people and 50 million micro and small businesses into the digital economy by 2025. As part of this effort, there will be a direct focus on providing 25 million women entrepreneurs with solutions that can help them grow their businesses, through a range of initiatives crossing funding, mentoring and the development of inclusive technologies.

Download the Mastercard Index of Women Entrepreneurs 2020 report and supporting assets here.
MIWE Methodology
The Mastercard Index of Women Entrepreneurs provides world-leading analysis on how women in business are progressing across 58 global economies. Representing almost 80 percent of the international female labour force, the MIWE provides deep-dive analysis on the socioeconomic factors propelling and inhibiting their success.

Through a unique methodology – involving detailed analysis across 12 indicators and 25 sub-indicators spanning Advancement Outcomes, Knowledge Assets & Financial Access, and Supporting Entrepreneurial Conditions – the index ranks 58 individual economies according to performance over the past year. Aggregating these scores, the index is able to provide an overall grading of how successful individual economies are in advancing female entrepreneurialism in comparison to peers in pre-Covid conditions.

This year's report also provides additional analysis on the early ramifications of emergency measures implemented by governments and business for women entrepreneurs in response to the Covid-19 pandemic across 40 global economies.

The Mastercard Index of Women Entrepreneurs findings provide clarity and understanding for governments, policymakers, stakeholders, businesses and individuals alike wishing to understand the crucial role of women in business and apply learnings from global economies.
About Mastercard (NYSE: MA)
Mastercard is a global technology company in the payments industry. Our mission is to connect and power an inclusive, digital economy that benefits everyone, everywhere by making transactions safe, simple, smart and accessible. Using secure data and networks, partnerships and passion, our innovations and solutions help individuals, financial institutions, governments and businesses realize their greatest potential. Our decency quotient, or DQ, drives our culture and everything we do inside and outside of our company. With connections across more than 210 countries and territories, we are building a sustainable world that unlocks priceless possibilities for all.

Follow us on Twitter: @MastercardMEA and @MastercardNews