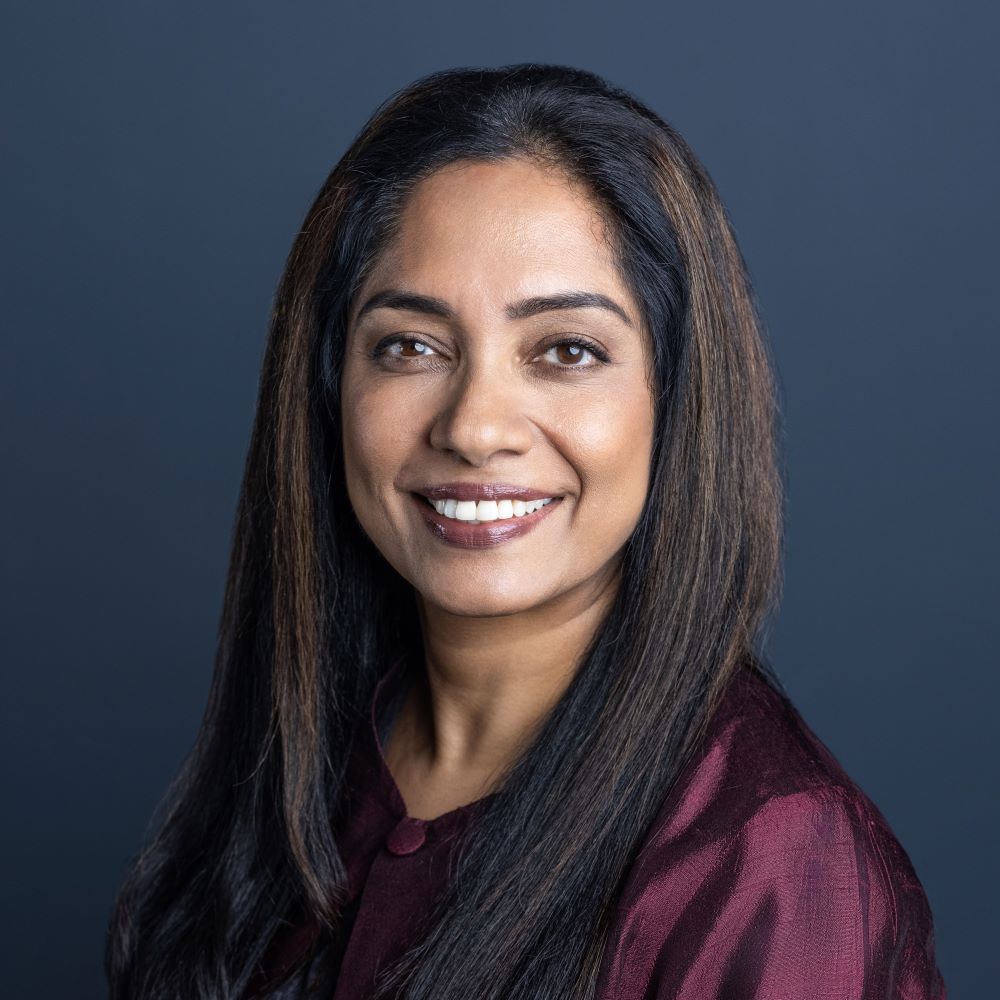 Rama Sridhar
Executive Vice President, Strategic Customer Solutions
As head of Strategic Customer Solutions based in Singapore, Rama Sridhar leads a key global strategic initiative and cross-functional team tasked with driving Mastercard's next wave of growth. In this role, Rama brings to bear her extensive experience in creating and scaling multiple de novo business lines and client segments in Asia Pacific for which she's created a hyper growth trajectory over her 16-year tenure with Mastercard. 
In her previous position as head of Digital & Emerging Partnerships and New Payment Flows, Rama led Mastercard's growth diversification efforts for five years by maximizing the company's participation in digital ecosystems, and creating strategic partnerships to accelerate digitization of payment flows across the Asia Pacific region. Operating with a start-up mindset, Rama's team worked with every stakeholder in the ecosystem including digital tech platforms, governments and central banks, digital banks and fintechs.
During her 30+ year career which has spanned financial services, technology and payments across multiple geographies and organizations, Rama has merged her expertise in each area to drive transformative change. Her broad range of leadership roles, and experience in managing large P&Ls, have shaped her as a business head with the strategic and commercial acumen to scale ideas to their full potential, create robust business and operating models, and steer mid- to large-sized corporates to execute new growth strategies.
Rama is particularly passionate about mentoring talent, especially women in technology, to help them achieve their corporate leadership potential. She is an active supporter of causes that make a meaningful difference for women, whether through education, mentorship, entrepreneurship guidance or healthcare. 
For her significant contributions to the financial and tech sectors, in 2020 the Singapore government named Rama to its inaugural SG 100 Women in Tech list. In 2021, she was named "CIO of the Year for Innovation" at the IDG CIO75 ASEAN Awards as well as "Innovator of the Year" at the Women in IT Awards Asia. Rama also holds a seat on Singapore's Future Economy Council and is a director on the board of the ASEAN Financial Innovation Network (AFIN), where she works to establish collaboration between fintechs and financial institutions.