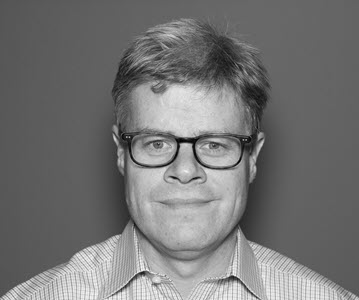 Keith Douglas, Executive Vice President of Mastercard Payment Gateway Services answers three questions on how leveraging global digital payment trends can help grow businesses.
What global payment trends should merchants embrace?
The conversion to digital payments continues to pick up steam. Our research tells us that online shoppers across the globe are embracing both mobile shopping and international retailers (comScore, Research prepared for Mastercard, June 2018). The continued move toward e-/m-commerce, coupled with crossborder purchasing growth, unlocks more opportunities for merchants.
We'll continue to see both established and new payment entrants strive to gain a stronger foothold in countries such as China and India, where m-commerce is booming. Brands such as WeChat, with an existing reach of 1 billion account holders, have the ability to leverage their well-established consumer base to drive scale.
Through m-commerce, cross-border payments will grow even further, based on the ability of payment brands to travel with their consumers. With Alipay, for example, consumers can pay in-store overseas using the Alipay app, which provides significant opportunity for merchants through outbound tourism. Whether purchasing online in Tokyo or in-store in Sydney, the "payment method of choice" provides the flexibility and agility required to move with consumers and adapt to their preferences.
By supporting these major brands, merchants can extend their reach to a relatively untapped consumer base.
What does the "future of shopping" look like?
Shopping has always been a consumer-driven experience. With so many available choices, it's even more intensely personal. Seamless simplicity. Personalisation. Security. Speed. Safety. Consumers are demanding more from payments, which continue to adapt to match the fast-paced, global consumer lifestyle. Payment options that meet the requirements of consumers' daily lives will win out in the marketplace.
Merchants will have the ability to influence the consumer experience more proactively not only by supplying a seamless payment experience, but also through the customer-tailored products and services they offer that suit their consumer's needs. Open API initiatives, for example, provide the means for vast innovation and collaboration across an ecosystem of third-party financial institutions, banks and fintechs. These initiatives will impact far more than payment capability: consented data allows consumers to be offered a variety of new financial services such as real-time credit decisioning or the ability to aggregate data across all of their personal bank accounts held at various banks. Merchants can also use consented data to personalise and incentivise consumers through promotions, loyalty and rewards schemes.
A single consumer touchpoint can merge multiple products and services into one experience with payments at the core. For example, in-app browsing, personalised promotions, securely stored/tokenised credentials and biometric authentication with the purchase posted on social media could all be blended into a single consumer touchpoint.
To the payments world this translates to emphasis on the UI with a simplified consumer checkout, increased flexibility, speed and security in a swiftly evolving digital payments space. With fintech expanding at an annual growth rate of 40‒50 percent according to a 2018 report by Aité Group2, major players are investing in and partnering with fintechs to deliver technology that will drive compelling and competitive consumer propositions. What's crucial here is the requirement for collaboration across the ecosystem—between merchants and banks as well as fintechs, technology providers, integration partners, third-party networks and platforms, PSPs and payment facilitators—to continuously evaluate, optimise and elevate the consumer experience.
The companies achieving the most compelling consumer experience will land on top.
What advice do you give merchants for scaling their business in new geographic markets?
We have this conversation a lot with clients as I feel there should always be an element of consultancy. Regional nuances, regulation, differences in payment method behaviour, risk profile and vertical effectiveness are all considerations in assembling the right payments portfolio.
Merchants want to know which payment methods are applicable to them and what opportunity they can offer for their businesses. It's a saturated and swiftly evolving market. Options can often feel overwhelming to merchants and consumers alike—more isn't always best. It's also vital to keep a pulse on shifting regulatory requirements. Understanding the profile of the target consumer, the vertical, relevant channels and requirements, local payment preferences and the market all help to inform the most effective payment mix to target the desired consumer and drive both conversion and revenue.
As markets open to e-commerce and cross-border, having a relevant payment portfolio that will provide cross-border opportunity and market share is crucial for scaling a global business.
1-comScore, Research prepared for Mastercard, June 2018.
2-Aité, 'Global Investment in Fintech for Retail Banking and Payments: Still Making Waves,' August 2018